Our "I Am Her" series features the female movers and shakers of the industry to learn how femininity and power coincide beautifully and seamlessly together.
Imagine a typical gamer and we guarantee you that Syarah Mahmood will defy your expectations. As the lead artist for Ubisoft, Syarah's team is responsible for the creation of some of the company's most beloved games. Their work includes the incredibly popular Assassin's Creed Valhalla, an action role-playing video game featuring Vikings. "I've always been interested in storytelling," she said. And it's this love for creating a good story that fuels her passion to create great work.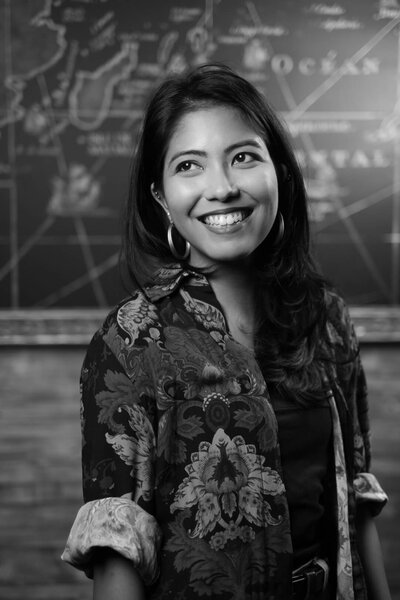 From a Junior Level Artist in 2015, she rose to her current role and started leading her own team. Curious about her experience as a woman thriving in a male-dominated world? Ahead, Syarah Mahmood talks about her typical day as a game designer, the challenges she faces and her hopes for the future of women in the gaming industry.
I'm an artist, a gamer and .
"I'm a game artist, cat slave and roller skater."
Tell us how you got into the world of gaming and design. Was there a particular moment that inspired you to pursue a career in this field?
"I was initially drawn to animation and worked for a few years in the animation sector creating background art.
Eventually, my idea of storytelling has evolved, and I think it was my need to seek new challenges that made me want to explore a different industry. Playing Assassins Creed sealed the deal for me. The game got me really interested in the worldbuilding and the immersion aspects of storytelling, and the medium was really fascinating to me as well. I had a great experience playing the game and wanted to recreate that incredible feeling I felt for other people."
Give us a peek at a day in the life of a lead artist for Ubisoft. What are your morning rituals? How do you keep yourself focused and productive? How do you unwind after work?
"My morning rituals include yoga, petting my cat, watering my plants before planning my day and week for myself and the team. I try to time-box tasks and also have short breaks in-between to recharge my batteries. When I'm working from home, petting my cat does the trick, and when at the office, I try to see who's on the floor to have a catch-up with them.
A typical day consists of sync-ups with the team, meetings and decision-making to tackle high-level topics, research, work done in the engine, planning, having lunch, playtesting, petting my cat (again) and reviewing the content we make for the game.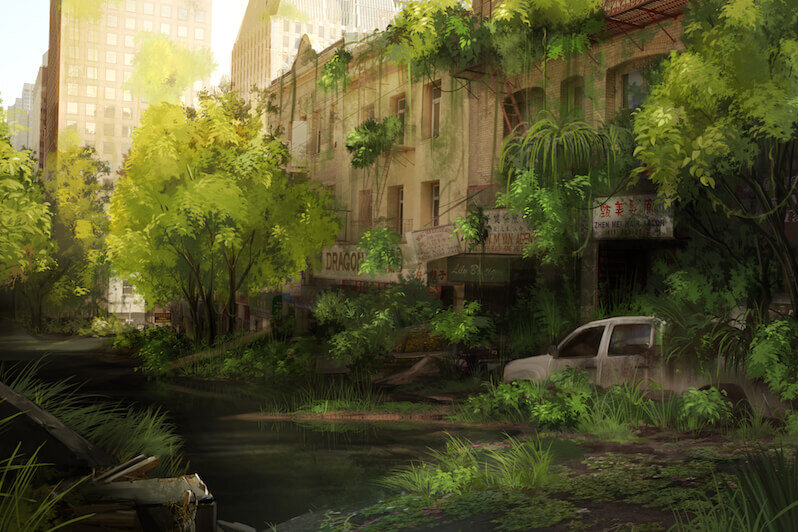 I also have 1:1 meetings with people I manage. There is a lot of collaboration and connection within the team to tackle and problem solves topics, and the human element is something that I'm both interested in and challenged by.
It's necessary to take my mind off work after hours to recharge. During the pandemic, I took up roller skating and bouldering and it's been quite an obsession. I also paint, play games, draw and do music. Doing a bunch of different activities helps recharge and keeps the spirits up!"
What is your favourite project so far? Why is it dear to your heart?
"Each project I have worked on has its own unique memorable experience for me, and it's the amazing people I've had the chance to work with that has left a mark on me, despite the challenges with tight deadlines and technical obstacles!
But if I really had to choose, I would say working on Immortals Fenyx Rising was an incredible opportunity that really shaped how I approach my work currently. It made me come to terms with what my strengths and weaknesses are, how to better prioritize, time manage and work with people under stressful timelines. I made mistakes, but these mistakes made me grow as a person, so I do not regret them, because hindsight is always 20:20. The close-knit team of talented passionate devs and the chance to work with visionary directors who poured their heart into building the world. So much to learn (always!)"
What are the challenges you face as a woman working in a male-dominated industry? How do you deal with them?
"Honestly, when I first joined, I did not really think much about the industry as male-dominated. I was more focused on meeting the high standard of art required to be able to join the company. I put my focus on wanting to make games, and I currently work in a team with a balanced ratio of talented individuals from all over the world.
While I personally have not faced any form of 'bro culture' or discrimination, I understand that my experience definitely does not speak on behalf of other women, who may face challenges such as being reduced to typical gender stereotypes, or even gender discrimination in the wider industry. This can also make it a daunting industry to join.
I think representation and outreach to the public could definitely inform or change minds about what the game industry is about. We have tie-ups with the local institutions and schools to do outreach and talk about career variety and opportunities in games. There are so many different developer roles besides game design. There's audio, game testers, UI/UX, VFX, narrative, marketing and so on.
I believe things have been changing; there are more women in leading roles today and concerted efforts by the industry to improve workplace culture and discrimination. It takes time but it's heading in the right direction."

What inspires you to continue to do what you do?
"Exciting project mandates and an awesome team environment! The passion that people bring to the table to create amazing game worlds is really motivating. Seeing the team grow and thrive despite the challenges to make amazing art and experiences makes me extremely proud. I get excited when people are excited and care about what they do. And it's amazing seeing the team grow out of their comfort zones despite challenges and reach their full potential."

What's your favourite game of all time? Which character — from any game — do you feel resembles you the most personality-wise?
"I love Gris, which is a platform puzzle game that takes you on an experience that deals with loss and hope, it's one of those games that speaks volumes even without any dialogue, through brilliant art, design and soundscape.

If games could be poetry, this game would be it. I cried while playing this game. Picking a character is tough. But if I had to pick a superpower, I choose to be Ditto."
Share with us your essentials. What are your must-have beauty and lifestyle products?
"Water, sleep and a perspective. I've cut down on make-up during the pandemic and have become comfortable without. With just moisturiser, a lip tint, eyeliner and mascara, my favourite scent, I'm ready for the day. My iPad is essential for drawing and keeping my meetings organised."
This interview has been edited for clarity and brevity.

Read more empowering stories about women here.
Comments, questions or feedback? Email us at [email protected].