Our "I Am Her" series features the female movers and shakers of the industry to learn how femininity and power coincide beautifully and seamlessly together.

Born and raised in the Philippines, Rachel Carrasco found herself taking both a lifestyle and a career risk in her mid-20s when she decided to move to Singapore. It was a huge leap; she had to start from scratch in what was a critical period in one's young adult life. But she was able to shape things to her advantage — and yes, she's just begun.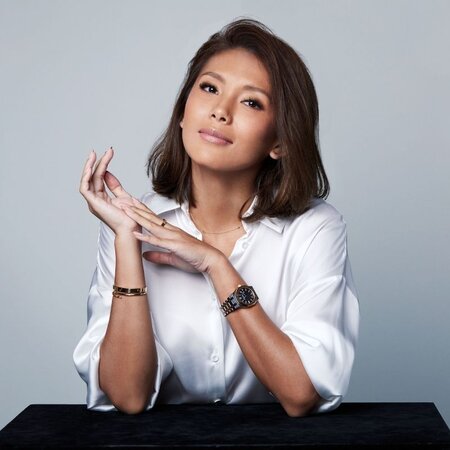 At 33, Rachel is changing lives. Aside from working with many big brands in the beauty, fashion, and lifestyle industries, her management consulting firm
RACHE
has also helped many starting businesses to thrive even amid the pandemic.
Aside from RACHE, Rachel is also aiming to change the food and beverage landscape with her brands
Baken
(luxury bacon snacks) and
RIO
(ready-to-drink cocktails). She's also busy making sure that all her ventures have an encouraging and empowering working environment, especially for women.
How does she do it? Find out below.
Fill in the blank: I am a multi-hyphenate career woman and entrepreneur, a foodie, and a ____________.
"Visionnaire."
What influenced your decision to not finish university and start working right away? What are its pros and cons? Would you advise others to do the same? Why or why not?
"Tough one as I feel that this is a very personal choice, and it varies from person to person. Having said that though, let's reframe this and put it into perspective.
If you tell me that you are faced with the opportunity to pursue your dreams, then I'd say go for it. Sometimes you get one chance in life. And there will be times where something's got to give to gain. In my case, I gave up school to gain experience. It was a little unorthodox, but my thinking at the time was I can always go back. You're never too old to learn.
Nonetheless, it all boils down to what is valuable to you."
Why is it important for you to pursue a career path that aligns with your convictions? How do you ensure adherence to it with RACHE, as well as your other ventures?

"In the age of digital, it could be challenging to spot authenticity. Authenticity is a key ingredient to each experience we create at RACHE — and even beyond. As much as our work is data-driven, it is equally important for us to look at the insights that will enable us to drive engagement of the heart.

Therefore, firstly, it is vital that I believe in what I am selling. I must be an advocate myself. So, when I am asked to create for a brand or to talk about it, then the conversations become more fluid and organic.

Secondly, I get a sense of empowerment and fulfilment when I am encouraged to go out of my comfort zone. Although I choose to play on my strengths most of the time, I merely take these moments as opportunities to level-up."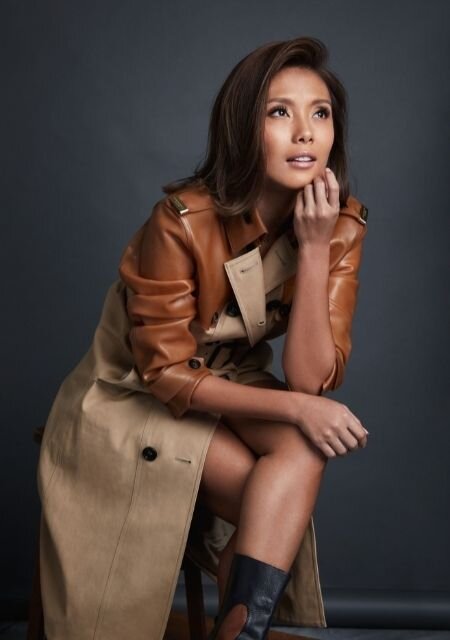 For you, how important is it to have a good female mentor or supportive female peers? As a leader yourself, how do you endeavour to empower female colleagues and peers?
"Male or female, it's all the same to me. My mentors were mostly male, and they were tough and structured with no fuss or frills. I learned a lot from them. Today, I have an all-female team which is also amazing. With them comes openness, passion, and a flow of creativity.
As a leader though, I do my best to balance having a heart of a woman and a mind of a man."
We found out you had an acting stint once upon a time. Can you tell us how that particular era in your life inspired or affected your mindset as an entrepreneur, if it did?
"Oh no. The past life (laughs). Looking back at this stage of my life, I feel like it opened a lot of doors for me. I had the opportunity to experience things beyond my years and meet people from different walks of life. Moreover, I fell in love with the craft behind the camera and the people that made it happen.
This era sparked the initial interest in me to create. I wanted to become one of them. So, I paved the career path for me – producing events, working with and in agencies and brands, to now being my own. In fact, just last week when we were shooting the campaign for Baken, I told my girls, 'It's funny how I now sit as a brand owner when I used to be the one in front of the camera.'"
You're also a foodie who's launched F&B concepts. Why did you choose to focus on liquor and bacon snacks? Can you elaborate more about the idea behind 'luxury bacon snacks'?

"Personally, it could be anything, really. It just so happens that F&B is a strength and what I enjoy. I also love taking something ordinary and making it extraordinary. That's where the fun begins for me, when I start unearthing storylines and seeing things in a new light.

For Baken, for example, it was elevating a breakfast staple that I had fond memories of growing up. I believe that others may share the same fondness or memories. And I want to ignite that. Beyond creating innovative meat snacks, our mission is to ultimately make people happy and to have that happiness shared across the globe."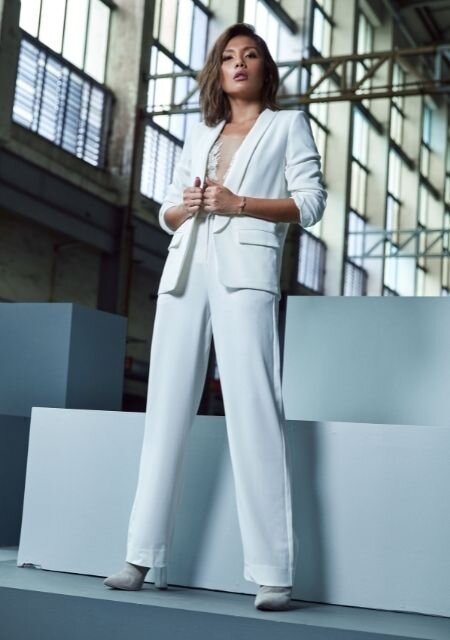 We noticed you have a very chic, minimalist fashion style. Is there a correlation between your style and how you work? Is there a more practical or a deeper reason behind your sartorial choices?
"It's both. I like being comfortable when I work, hence, my go-to are always trousers and a good body suit or satin, sheer, or silk loose tops.
Personally, trousers or a suit for that matter, makes me feel powerful and in control. I also have a preference in trouser lengths and cuts. I like long cuts that show off my form and elongate my legs. I still need to feel like a woman after all."
You are the definition of looking good while doing what you do. How do you remain empowered?
"I do what I want. If there is anything the past year has taught me, it's that life is indeed too short to settle for anything less."
Name 5 Clozette essentials. (It can be anything from beauty, fashion, wellness, tech or lifestyle).
"Hmm… that would be airpods, a good pair of pumps,
ON
running shoes, Armani make-up foundation and A-blush, and mini shorts!"
Inspired? Read more empowering stories of women here.
Comments, questions or feedback? Email us at [email protected].