Our "I Am Her" series features the female movers and shakers of the industry to learn how femininity and power coincide beautifully and seamlessly together.
New World Makati Manila in the Philippines, JW Marriott South Beach and Naumi Hotel in Singapore — if you've been to any of these places, you would have been immersed in the soulful and dynamic design of Patricia Ho Douven and her team at White Jacket.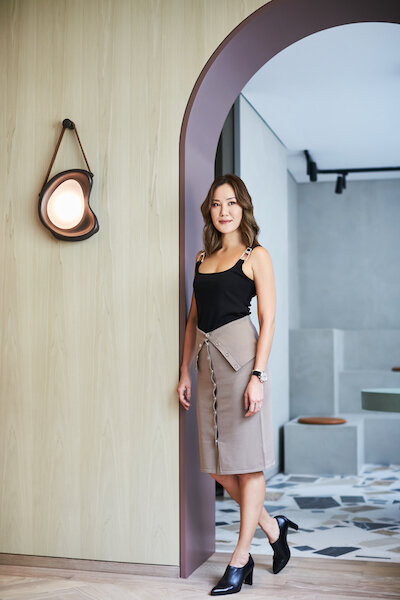 Soon, you'll also be able to see their work at various hotels in Bali, China and the Maldives. With all these big projects under White Jacket's belt, it's hard to imagine that the multi-awarded design studio was operated solely by founder Patricia from her humble apartment 12 years ago. Back then, all she had was her raw talent and perseverance — but those were enough to eventually build a successful interior design company, which now has a found a new home in a masterfully designed and functional space right at the heart of Singapore's business district.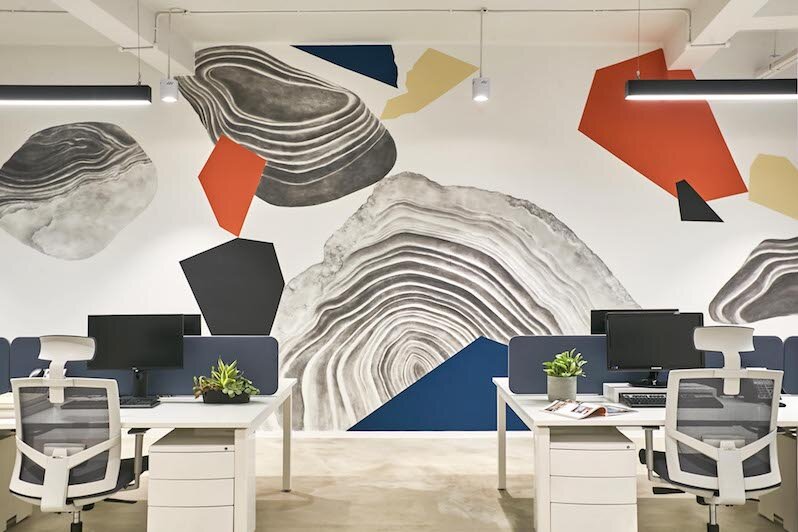 Ahead, get to know more about how Patricia discovered her love for arts and design, how she was able to build White Jacket Studio from the ground up, what keeps her creative soul focused and productive, and more.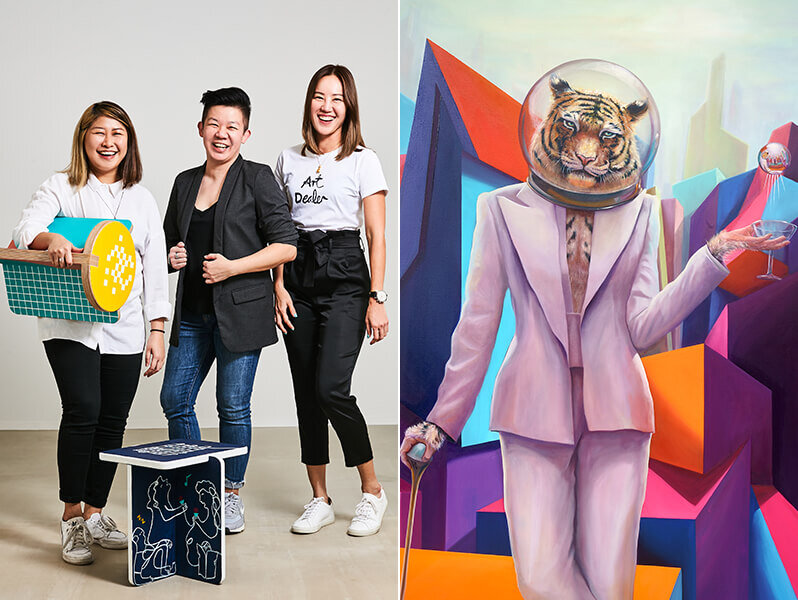 Fill in the blank: I'm an interior designer, entrepreneur and .
"I could name more than one! I'm a tastemaker as well as a storyteller."
What or who ignited your passion for the arts at a young age?
"Growing up, I was a very curious child. I was always very good with my hands and I'm always making things. Actually, most of my toys are made from scratch; I made toy cars, kites, a helmet, and hanging mobiles. I paint a lot as well. So my next-door neighbour, Mr. Tay, he's the one who noticed and discovered my talent in this field. He spoke with my parents and basically persuaded them to send me to art school. To this day, I'm still very grateful to him. Without him, I'll probably not be on this path."

When did you discover your talent for interior designing and what inspired you to take it on as your career path?

"In terms of choosing the course that I will take, it took some to do research. I wanted something with broader career options. One day, I chanced upon a book by architect Carlo Scarpa. Going through his work inspired me and generated a spark that made me realise that it's possible to combine all my talents — in fine arts, fashion design, in creating things — into making a three-dimensional spatial experience. And I thought instead of just doing 2D artwork, this is a lot more fun and the possibilities will be limitless. So then, I chose interior design. The more I studied it, the more I enjoy it and I'm really glad I made that decision and get to combine the passions I have in my life."
Share with us what a day in the life of a design entrepreneur is like. What are your morning rituals? How do you keep yourself focused and productive? How do you unwind after work?
"I try to start my day early and be up before sunrise and make time to practice 15-minute meditation. If I'm not in a hurry, I also incorporate a run a few times a week. To wake myself up, I will make a lemon, honey and ginger drink which makes me feel cleansed and refreshed or I'll make a green shake for energy.
Once I get to the office, I'll write down my tasks for the day and review my calendar. To be honest, staying focused all day is really, really hard. Personally, I have a busy mind and I do get easily distracted so remaining present is a lot of work for me so I do breathing exercises which I love doing.
To unwind, I love to do a good boxing session. It truly engages my mind and body and helps me focus, because if you're not focused you'll get punched in the face. Haha! Somehow, boxing, although high intensity, is very meditative for me. I do love that I could switch off my mind. I also love taking my dog for a long walk. Finally, I'll catch up with some podcasts, watch a little bit of Netflix and read a few pages from a book before I go to bed."
What inspired you to start White Jacket in 2010? What was it like to build a design studio from the ground up?

"I started White Jacket 12 years ago from my apartment. It's basically built from scratch by myself so there are definitely a lot of challenges along the way especially because the hospitality design industry is very competitive. There are very established "design giants" that maintain their hold on most of the market shares. On the other end, in design, you always see young, new talents joining. So it's a constantly dynamic field.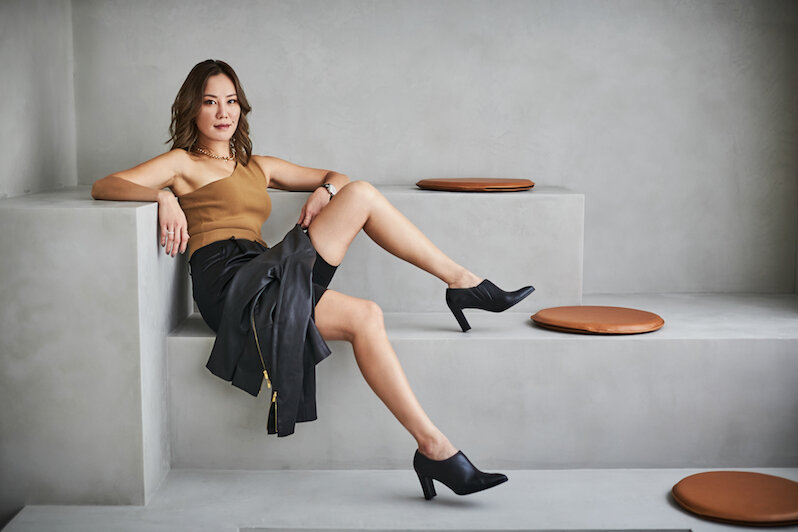 The key to thriving is really having a strong portfolio instead of being just a follower. And so from the get-go, I knew that I needed to find my voice in the industry. Instead of following the trend, you need to set the trend. We have to reinvent the way we think about design and our design approaches. Although it's not easy to do this because you always need to start from scratch, it definitely pays off. Now, we're known for creating unique projects and designs. These challenges, are, of course, impossible to overcome without a great team so I'm glad that we have talented designers."

What is the most important lesson you learned from building and running a young company?

"Probably the most important thing is you need to be a great communicator. You have to have a very strong vision that you can share with your team so they know what you want to do, where you want to head and how to actually do this with you."
What inspires you to continue to do what you do?
"I simply love what I do. To me, design is a very captivating, seductive process. When I'm designing a space, I'm actually creating experiences. For example, a hotel will be there for decades so that gives me a sense of fulfilment. And art is always an inspiration for me, it's my passion. That's why when we renovated the studio, it was also a tribute to our artists. In the future, I hope that White Jacket will become a hub for artists to engage, come together and collaborate."
Share with us your essentials. What are your must-have fashion, beauty and lifestyle products as a go-getter?
"When I'm travelling, I always have a jacket with me. I also have sneakers and heels which I switch depending on the occasion. For beauty products, I always need an ultra-rich hand cream with me because I really get dry hands."
This interview has been edited for clarity and brevity.
Read more empowering stories about women here.

Comments, questions or feedback? Email us at [email protected].