Love, Bonito's Rachel Lim isn't one to shy away from difficult conversations. In fact, she hopes more women would embrace their vulnerability and learn to support one another through life's milestones — both in family and in business. Ahead, the co-founder and mother of one opens up to us about staying true to her purpose as she grows the region's largest omnichannel female fashion brand.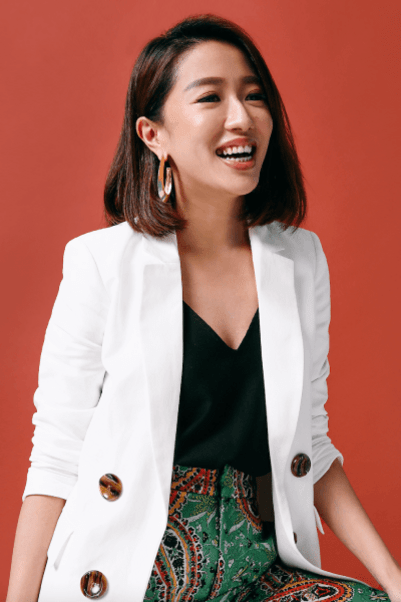 Hi Rachel! What have you been busy with lately?
"Hello! Now with my (not so) little nine-month-old Ollie in tow, I've been trying to juggle work, family, personal time and friends!"
You penned a letter to the #LBCommunity as the brand turned 11. In it, you shared about a heartfelt moment that renewed your purpose in running Love, Bonito. Tell us more about that.
"Some early years into building Love, Bonito, I hit one of the lowest points of my journey. It was not easy working on the business 24/7 (without knowing what that much greater purpose was) — my energy was low and my passion was running dry. I questioned Love, Bonito's purpose in this world as I knew that in order for us to stand the test of time and challenges, we had to dig deep to know why we existed.
Unexpectedly, what inspired me then was an email from a customer. A lady had written to me late at night after going through a major skull reconstruction. In her letter, she shared that our clothes had brought smiles to her days, and gave her the confidence to face life and its many challenges. That was the beginning of many letters and stories to come.
There was no looking back since. And up till today, the purpose and mission of Love, Bonito keeps me going through the toughest of times. It is true when they say when we know our 'why', it will help us get through any 'how'."
You've also talked about how Love, Bonito is not just in the business of fashion — rather, you're in the business of women. How does Love, Bonito aim to empower women in their life journey?
"At Love, Bonito, we exist to empower the everyday Asian woman at every stage of her life, through thoughtful designs and experiences backed by data science and a strong community strategy. We believe that good designs can and should be accessible to all. Feeling and looking great should not be limited to just a privileged few, and we're here to equalise that. Above all, we see fashion as a vehicle for us to reach out to women. We are excited for the coming years when we expand our sphere of influence beyond fashion to serve our community!"
What's the most important lesson in entrepreneurship that you've learnt thus far?
"I truly believe in this: 'Your life journey is about learning to become more of who you are, and fulfilling the highest, truest expression of yourself as a human being'.
Know exactly who you are — What drives you, what drains you, what your superpower is, what your values and principles are, and what makes you tick. I strongly believe that we need to be able to understand and lead ourselves before we lead others.
Knowing exactly who we also help us determine the kinds of people we bring on board to build this with us. I believe that ultimately, it's all about the right team and the right people, at the right stages of the business. Jim Collins has this analogy, and I subscribe to it completely — it is utterly crucial to get the right people at the right seat of the bus."

There are plenty of discussions and research about how women in business are able to achieve a work-life balance. What is your take on this? On this note, how is it been like juggling between mum life and work-life?
"I'm constantly learning and will not proclaim that I'm the best at maintaining this balance, haha. The hardest part was taking the one month of maternity leave post-childbirth to recuperate as well as to bond with my son, yet I often find my mind wandering back to the work tasks at hand. I still do!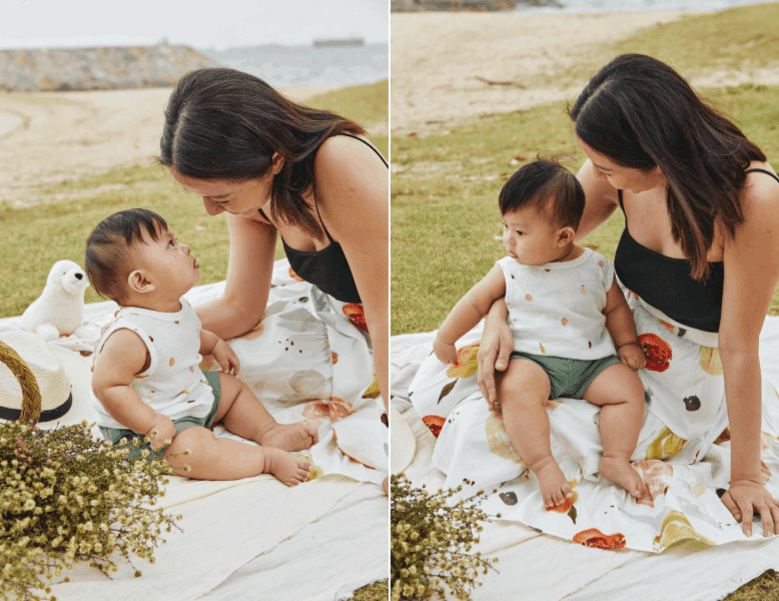 I recently came across a quote by John Maxwell, a leadership expert, where he mentioned that we will have to determine which are the glass and rubber balls of our lives — which aspect of life we can afford to drop and it will still bounce back up and which of them will break when we let go. This analogy has helped me reframe my thoughts by learning how to prioritise!"
As TEDx speaker Brené Brown once said, "Vulnerability is not weakness; it's our most accurate measure of courage." Even then, women can find it tough to open up about their challenges. What are your thoughts on this?
"I can fully empathise with that notion given that women hold multifaceted roles in society today and more often than not, set high standards for ourselves. But, when we don't meet those standards, some might find it hard to open up for the fear of being judged and misunderstood.
For me, I believe in the need to be authentic and vulnerable enough to share my struggles and failures, to reiterate the fact that we are all a work in progress, and no one is perfect. I love this quote by Craig Groeschel, 'People would rather follow a leader who is always real, than a leader who is always right.' This applies to all aspects of life!"
How does Love, Bonito plan to create a continued, positive impact on the lives of women — ecologically, socially and economically?
"We believe being thoughtful in our approach rightly sums up the way we impact women positively. For example, when it comes to the design process, we believe in providing great value to our customers. We create quality apparel at an accessible price point, that are versatile and have mileage, allowing for repeated wear.
In addition, caring for the communities we operate in is extremely important to us. Earlier this year in July, we launched LBCreate, which is the formalisation of the good work that we have been doing as a brand and our commitment to continue doing so.
In the past, we have collaborated on separate occasions with [women's rights and gender equality group] AWARE and [women's charity organisation] Daughters of Tomorrow but with LBCreate, we now have a dedicated team that oversees women issues we'd like to bring to the forefront so as to create actionable steps for the future."
This interview has been edited for brevity and clarity.
What does mindfulness in beauty really entail? We explore the different meanings with the help of three beauty enthusiasts.

Comments, questions or feedback? Email us at [email protected].