Our "I Am Her" series features the female movers and shakers of the industry to learn how femininity and power coincide beautifully and seamlessly together.
In an increasingly digitised world, handwriting has been put on the sidelines. Sending mails, taking down notes, filling out forms — all these can now be done electronically. But entrepreneur Stephanie Chew believes that while handwriting may no longer be a necessity for some, it doesn't mean that it has no place in our lives. Calligraphy and journaling have become forms of self-care and they've been proven to manage anxiety and reduce stress.
With this in mind, Chew set out to support independent studios and artists with unique creative direction and eco-ethical sense by cultivating a platform where their works and products can be accessed by a broader market. From this vision, Līneae was born. More than an online portal for selling high-quality designer stationery and lifestyle goods, it's a reminder that the art and tradition of handwriting are here to stay.
Ahead, Chew shares how she built Līneae, why handwriting is still important in the digital age and the future of the handwritten word.
Fill in the blank: I'm an entrepreneur, a jet-setter and ____________.
That's a pretty tough question! I would say that I'm a constant explorer. Whether it's exploring new things, trying a new skill, meeting other people outside my circle or even taking risks, I'm the kind of person who likes to explore possibilities.

Tell us about the most interesting place you've ever travelled to.
I would say Peru. I took a trip to this country about five years ago, and it was my first time being exposed to a different living condition. Being able to experience it was a real eye-opener. I also got to do some hiking where I saw beautiful landscapes. The country also has a rich history and its local economy is interesting. It was when I learned that quinoa is one of their biggest exports — this was a time before quinoa became a popular ingredient for healthy recipes. It was also fascinating to see the local crafts and unique decorative household items in Peru's vibrant public markets.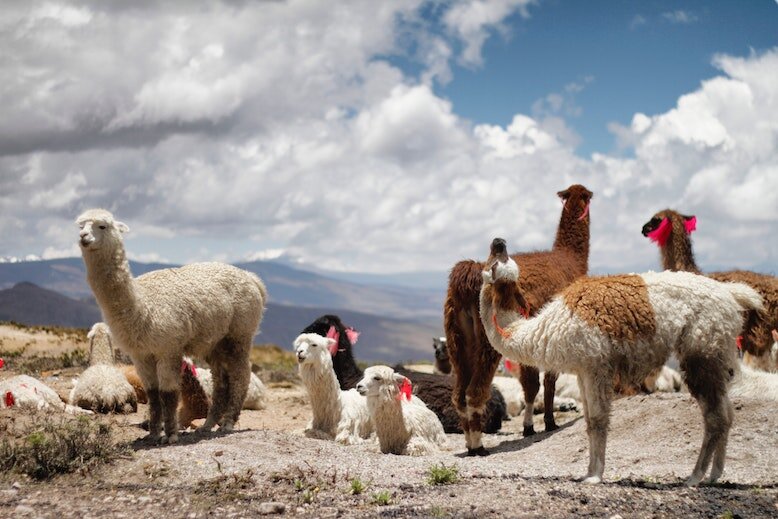 Where did your fascination for calligraphy, stationery and anything hand-made start? Were you fascinated by these even before the age of hyper-digitalisation?
Back when I was in elementary school, using computers wasn't as ubiquitous as it is now. For notetaking, we did it the traditional way — with a notebook and pen. We even had penmanship and calligraphy classes so writing by hand was second nature to me. I would even practise my handwriting at home on my own volition and not just for accomplishing homework. My older sister also took arts and crafts classes and she would teach me about them after school. She was also the one who gave me my first letter sets. When she left home to study abroad, I used those to write snail mail to her. So my interest in calligraphy, stationery and anything hand-made did start quite early and my fascination for the craft never waivered.
You built Līneae while having a day job and attending classes to complete your masters, how did you manage to juggle all these endeavours?
In a nutshell, I'm a very organised and time-oriented person, which helped me accomplish things such as receiving my MBA and founding Līneae.
My previous day job involved planning activities. I helped people organise their time and make sure that everything gets done within the set timeline. For example, if someone wants to build a house, my job is to organise what they need to do from start to finish. Having this skill really helped me accomplish my goals.
What I do is I keep a strict schedule and deadlines. First, I break down the steps I have to take to accomplish something and then determine how much time I need to complete each task. Discipline is also key; I'm very strict about my time. Obviously, I didn't have a bustling social life. Haha! But I do designate one weeknight each week as my free time. To me, more than working hard, the trick is mastering time management. You have to be honest and realistic with yourself on how much time you need to accomplish things, make a schedule that works for you and stick with it. It doesn't matter if you take more time than others, what matters is you get things done within the timeline you set for yourself.
In an age where writing by hand is growing obsolete, why sell notebooks and stationery?
Although writing isn't seen as a necessity nowadays, it still has its therapeutic benefits in terms of improving well-being. Writing down things can help people make sense of jumbled thoughts. One of the first things that greatly advanced human civilisation observed was communicating with each other through writing. It's how information was passed, how we recorded history. Writing is a big part of our heritage and we should continue to pass it down to the younger generation as an art form.
For you, why is handwriting still important in the digital age?
Handwritten letters and notes are, in a way, more meaningful. You can get a glimpse of the writer's personality based on the style of the penmanship and it also conveys the emotions of the writer when they were writing the note or letter. Adding a personal touch to greeting cards and invitations is now rare and, therefore, has become special. And in a way, handwriting a letter or a greeting card, shows more effort and sincerity.
Many would argue that doing some things digitally is more eco-friendly as opposed to using paper, as an environmental advocate, what is your take on this?
On the surface, digitalisation does appear to be more sustainable. But if you think about it, producing electronics requires energy, raw materials — so it's not completely sustainable. Handling electronic waste is also a challenge and there is also the issue of questionable labour practices in some electronic factories. Whereas, if you look at paper production, there is such a thing as sustainable forestry practices. The Forest Stewardship Council (FSC) sets standards for sustainable practices in the paper industry. Many paper mills make an effort to become more environmental-friendly by planting trees on a regular basis and through recycling. However, there are paper companies that do use virgin pulp.
So I would say that there are pros and cons to both digitalisation and the use of traditional paper, but I wouldn't be quick to say that paper is not sustainable because it can be. And as consumers, whether you're patronising electronics or paper products or both, remember to be a conscious consumer. Check labels, do some research if you have time to spare and get only what you need.
From all the brands housed under Līneae, which ones are your favourite?
The first is Ola. It's a brand from the United Kingdom and founded by a lady called Katy Goutefangea who was an art student. Her designs are very minimal, which I personally like, and based on art and architecture. More importantly, she uses sustainable materials to make her notebooks. She uses FSC-certified paper, vegetable inks and everything is done in a local studio.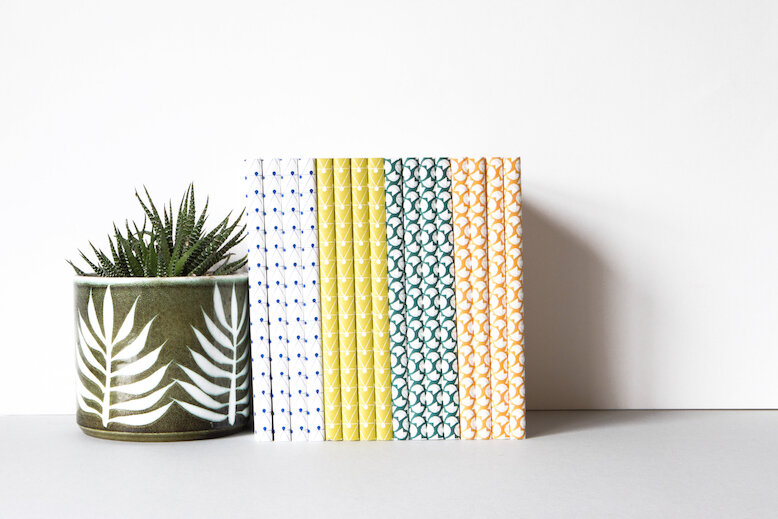 The next is Walk With Me. They sell stationery leather goods like pencil cases, binders and more. It's a brand with sentimental value to me. I discovered it while I was living in Madrid. While exploring the city, I ran into this cute workshop, entered it and had an interesting chat with one of the owners. His production is very simple and localised as well.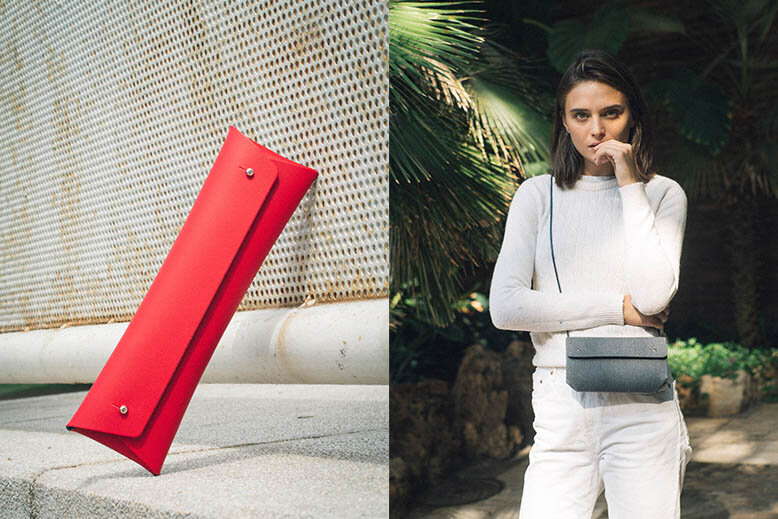 What can we expect next from Stephanie Chew and Līneae?
Right now, I'm still on the path towards building awareness for these artisanal, well-made products. I want to share my passion for these pieces that are made with intention by people who want to share their craft. I'm also continuously advocating the preservation of the tradition of writing. As for Līneae, I do hope to find more partners and open a retail store because I think it's important for people to see, touch, and explore these wonderful products.
This interview was edited for clarity and brevity.
Inspired? Check out stories of other exceptional women here.
Comments, questions or feedback? Email us at [email protected].