Our "I Am Her" series features the female movers and shakers of the industry to learn how femininity and power coincide beautifully and seamlessly together.

There's no doubt that we love captivating visuals here at Clozette — whether it's our team or our growing Community of stylish creatives. So learning more about how to capture great images is a delight. This is why we're ecstatic about getting tips from inspiring photographers like Juliana Tan, a seasoned photographer and director whose work has appeared in numerous international publications, including the New York Times and Fast Company.
A portrait of the photographer
Juliana is also one of the judges of this year's Canon PhotoMarathon, a single-day photography competition that will take place on 12 October. This year, it's not just about celebrating photography but also giving back with their OTH Gives Back 2019 Campaign.
If you love photography as much as we do, get to know more about Juliana and what it's like as a woman in a (still) male-dominated industry and what she thinks you really need in order to take good photos in our chat below.
Wykkid Song, founder and director of AKINN, and Jo Soh, fashion designer, for Business Times Weekend
Fill in the blank: I am a photographer and ___________.
"A human being."
What made you decide to pursue a career in photography?
"I am fascinated by photography as a medium, and I love exploring and growing in the craft. Being able to earn a living while doing that is a privilege."
What's a day in your life like?
"On weekdays, you'll find me either at a shoot or my studio. As a working photographer, photographing is actually only 20 per cent of what I do. The rest of the time I'm preparing for production, researching, creating quotations and invoices, doing up marketing plans and editing photos. On evenings, I exercise or hang out with my friends. I try not to work on weekends so I can spend time with my family and friends."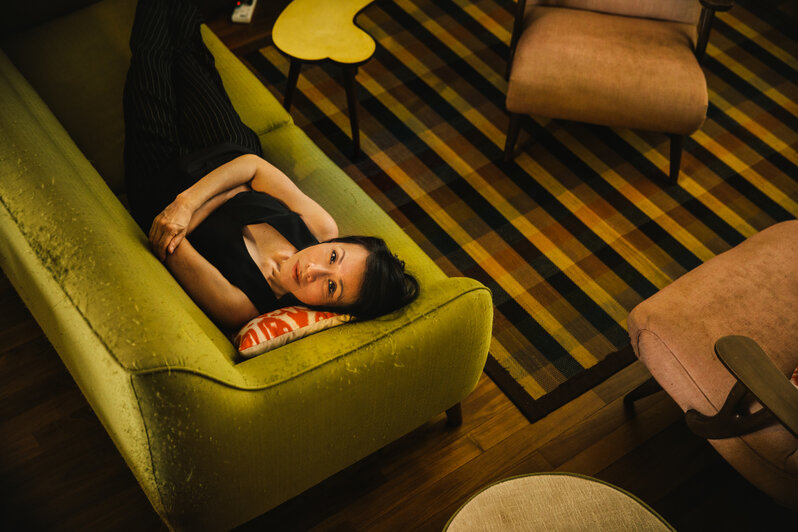 Singaporean actress Tan Kheng Hua for High Net Worth
For you, what makes a good photo?
"A good photo is interesting visually. The 'interest' can be in the content or visual arrangement but it must move the viewer in some ways to feel or to think."
What's your most favourite photo that you've taken? Why?
"My favourite photo is the one that I've not taken but will someday. I'm curious what that will be."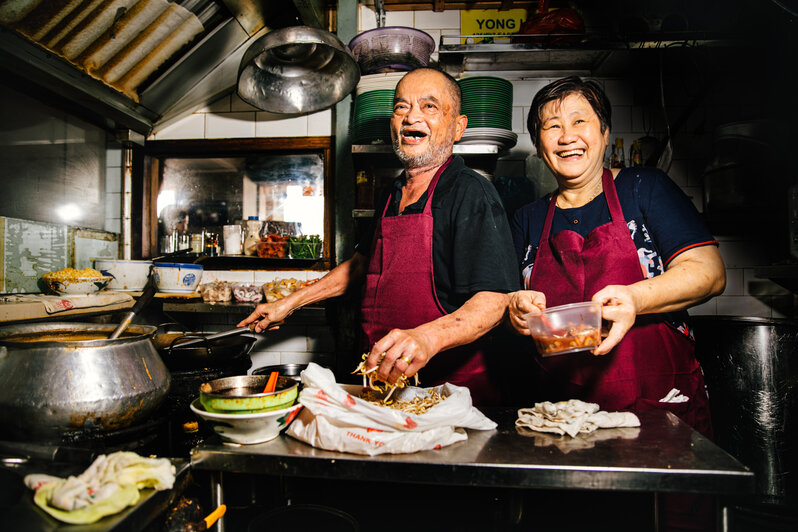 Yong Huat @Alibabar for Silkwinds Magazine
What's the best piece of advice you were given in terms of photography?
"Study the history of photography so that you know where it came from, what's been done before and how photography has evolved. I think only then can you contribute something meaningful to the medium."
What are your thoughts on mobile phone photography? How important is it to have the right photography gear?
"I think it's great that our phones can take better and better pictures. Someone once told me that the best camera is the one you have with you because you can take pictures when something interesting comes up. I think that the eye behind the camera is more important than the gear. Having said that, if you want to be a working professional, it's important to have the right gear and know them well so that you can use them to create images in all kinds of circumstances. I've used Canon since I started my photography and they've proven to be reliable and of great quality."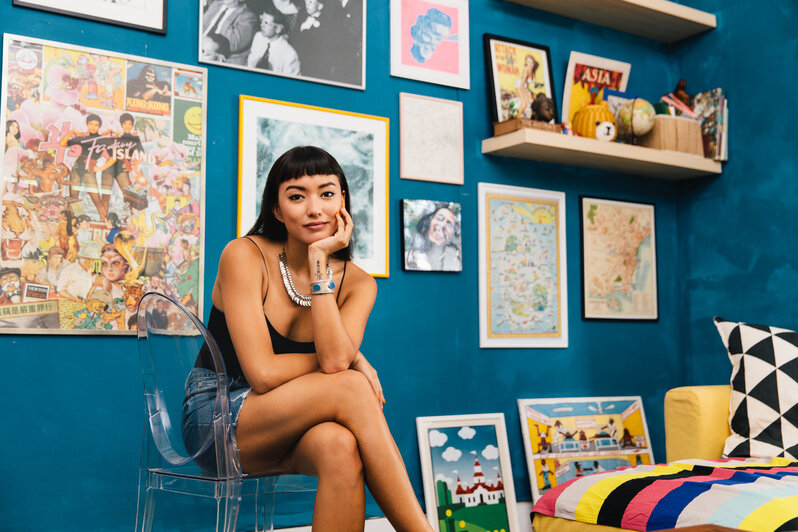 MTV Asia VJ Hanli Hoeffer for SoHo House
What inspires you the most?

"I get my inspiration from paintings, films, design and even conversations I have with people."

What challenges do you face as a female photographer and how do you overcome them?

"Majority of working photographers are male and sometimes new clients might not have the confidence in hiring a female photographer. But I think my work speaks for itself and I don't really let that stand in the way of my image-making."

What's the best piece of advice you can give women who are into photography?

"Play your strengths. Women tend to have more empathy and are able to connect with people more easily. Use that to your advantage."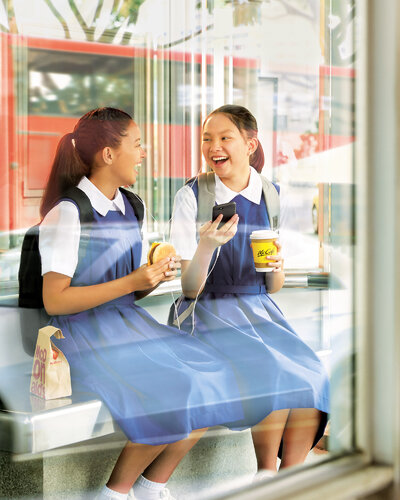 McDonald's advertisement
What are your five Clozette essentials?
"I mainly wear basics so Uniqlo works well for me. I have work 'uniforms' so I don't have to second guess what I wear for shoots."
What can we expect next from you?
"I'll continue to work as an editorial and commercial photographer, and on top of that, I'll be conducting workshops to share my passion for photography. I'll be co-mentoring aspiring photographers at the Shooting Home Youth Awards at Objectifs Centre of Photography and Film. I'm also excited to be a judge at this year's edition of
Canon PhotoMarathon
happening on 12 October. I'm looking forward to seeing what the participants will come up with."
Read more stories about inspiring women here.
Comments, questions or feedback? Email us at [email protected].