In solidarity with every woman in the world and in celebration of the 45th year of International Women's Day, we champion four of the 10 core values that guide the occasion — Hope, Equality, Tenacity and Respect — through stories of four ordinary women overcoming extraordinary circumstances. Learn how Mag, Yang Er, Siew Moy and Pia inspire gender equality and represent the face of today's everyday woman through their display of courage, determination and boundless strength.


Mag McWhorter on Hope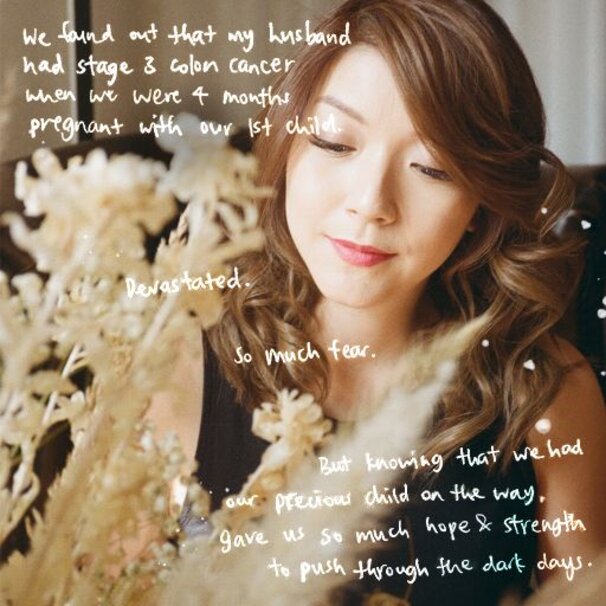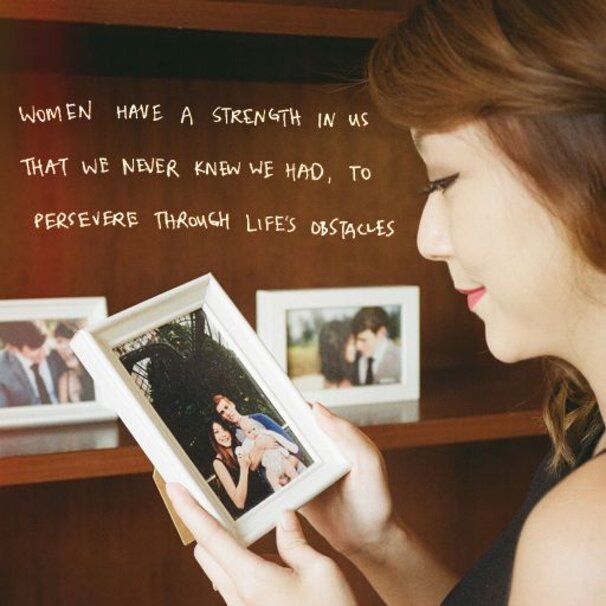 A wife and a mother — these were added to Mag's multifaceted roles a couple of years ago. But during the second trimester of her pregnancy, her husband — who was only 27 years old at the time — was diagnosed with colon cancer.
"We were devastated. There was so much fear. It felt like the world was crumbling beneath my feet," she recalls. As an expecting mother, the idea of losing her husband, especially just within their first year of marriage, was truly dark. Thankfully, hope came in the form of supportive family and friends, as well Mag's strong faith and perseverance.
Mag endured and powered through her life's circumstances together with her husband. Their bundle of joy became their source of optimism amidst the trying times. And of course, Mag's strength became the pillar of their growing family — both as a loving wife and a mother to their newborn daughter. "Women have a strength within that we never know we have. That is to persevere through life's obstacles," she says.

After years of braving the battle together, her husband is now officially cancer-free. Their family also continues to grow, with a baby boy joining them soon. With this, Mag, now at 29 years old, pledges that in the hopes of creating a better world, she will start by providing equal opportunities for her children, "be it soccer or dance classes" to teach them equality even at a young age.
Tan Yang Er on Equality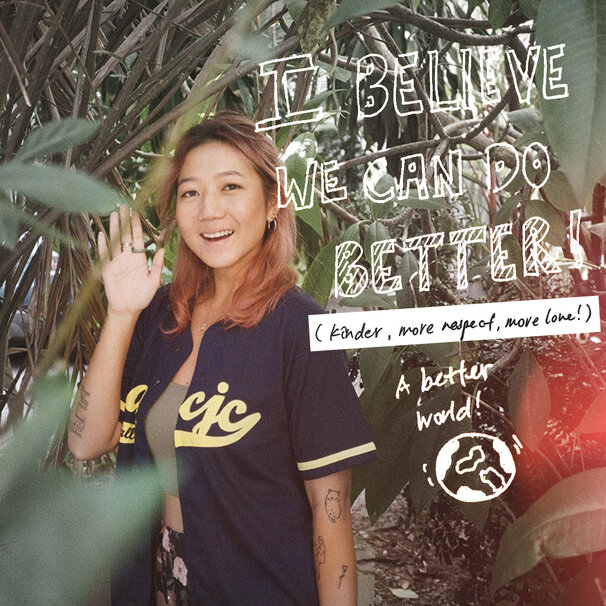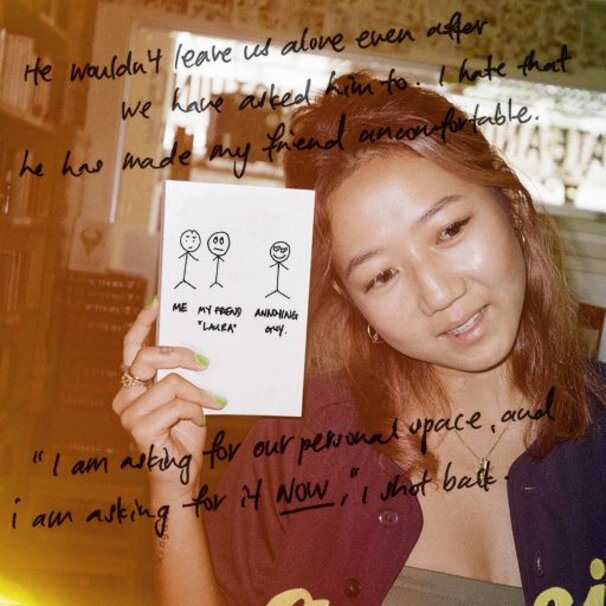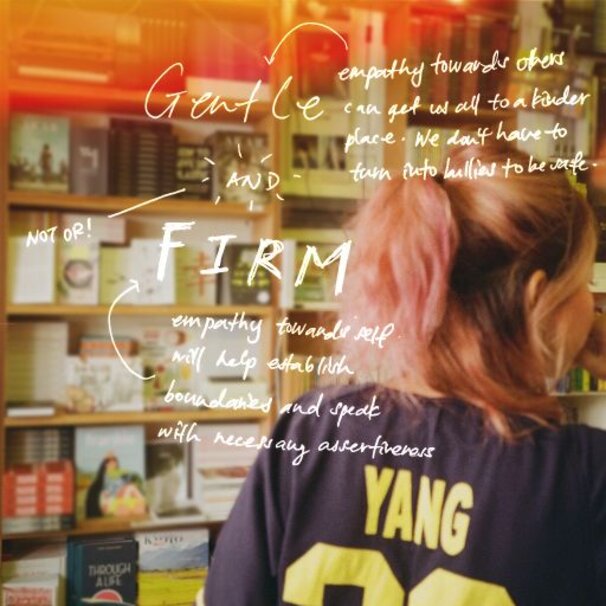 Equality has never really been about women going against men or vice-versa. Yang Er, 26, believes that the true meaning of equality is about both genders having fair opportunities to grow, be, and pursue their unique capabilities and identities on the same footing.
She proudly states that beyond labels, she's just a girl simply calling for change — whether it's about equality in the workplace or simply feeling safe and secure to be any kind of woman you want to be.
With this, she encourages everyone to live with a sense of empathy that is both gentle and firm. Know when to be kind and understanding of people's differences while being vigilant when there is a need to establish boundaries and voice out against injustices. She strongly believes that we can all do better, be kinder, be more capable of respect, and have the power to make the world better.
"In a perfect world, men don't have to feel bad about crying and women can cry less."
Lim Siew Moy on Tenacity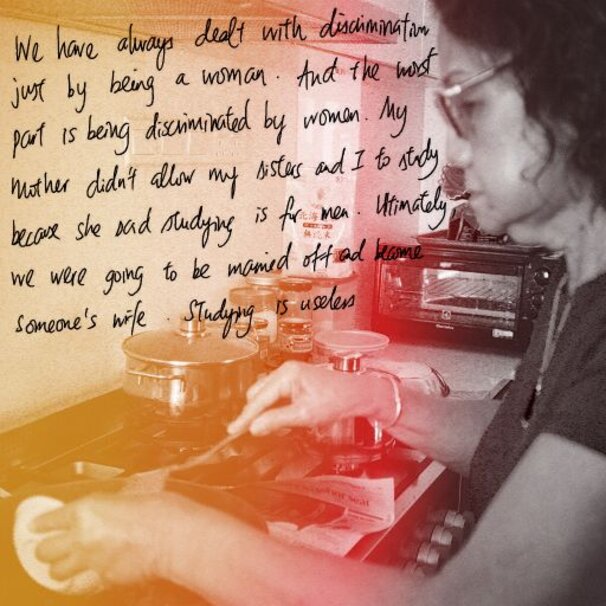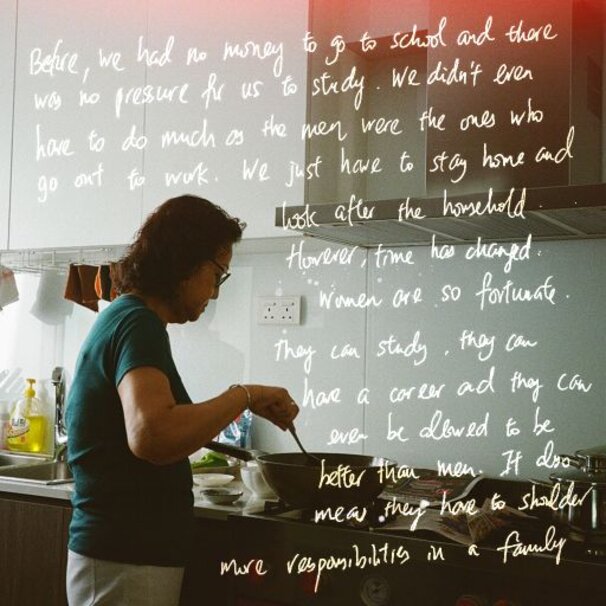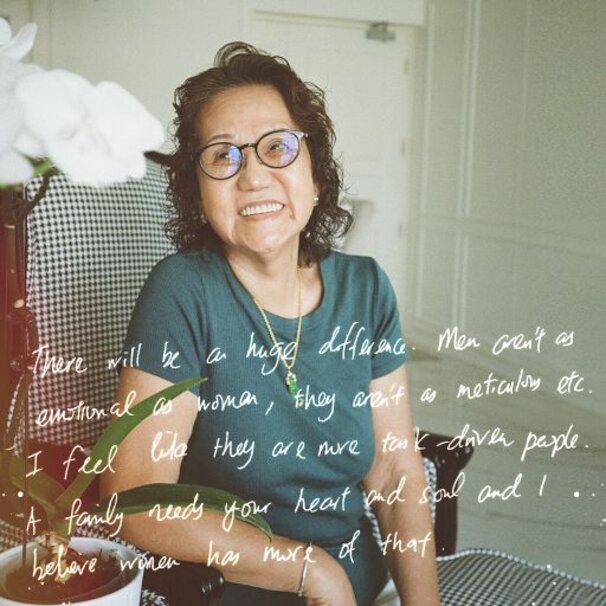 Our voice is important when talking about equality. But if it weren't for the tenacity of those who came before us, freedom — be it self-expression or pursuing bigger heights — would not be attained. For 78-year-old Siew Moy, today's social climate is definitely a vast difference from what went on during her youth.
"We have always dealt with discrimination just by being women. And the worst part is being discriminated against by fellow women," she says. "My mother didn't allow me and my sisters to study because she said studying is for men. Ultimately, we were going to be married off and become someone's person so studying was useless."
Despite this, Siew Moy's 'deeds not words' attitude, much like those who tirelessly fought for women's rights in the past, enables her to be a strong foundation for the 15-people household she committed to enriching. Her determination to hold her family together translated to close-knit relationships, as well as daughters and granddaughters who are bright, open-minded, and seekers of change.
"There was no such thing as gender equality back in the days," Siew Moy says. "But look at how much times have changed. Women have so much say in society now. We were never taken seriously before. Our words never mattered. But now, things have changed. And it has changed for the better."
Pia Chandra-Masters on Respect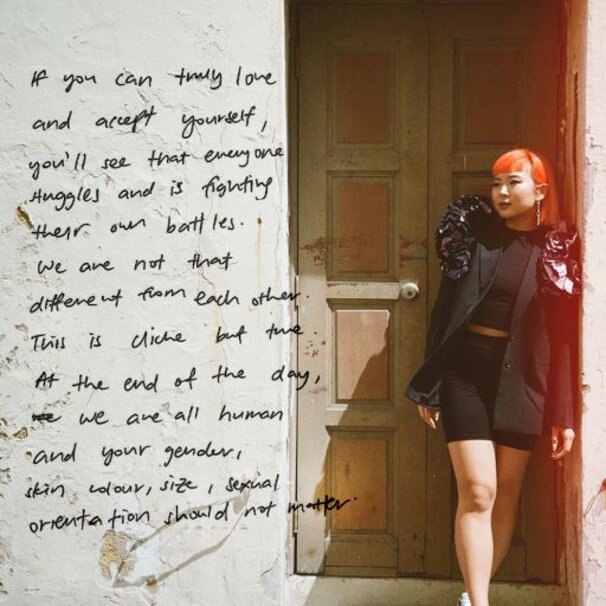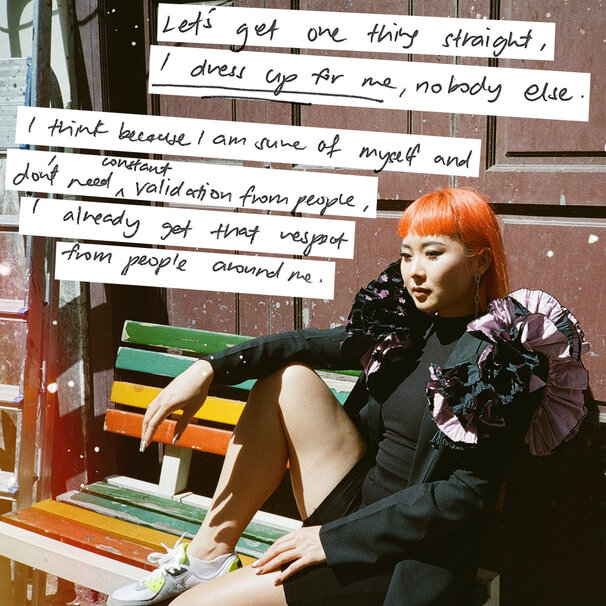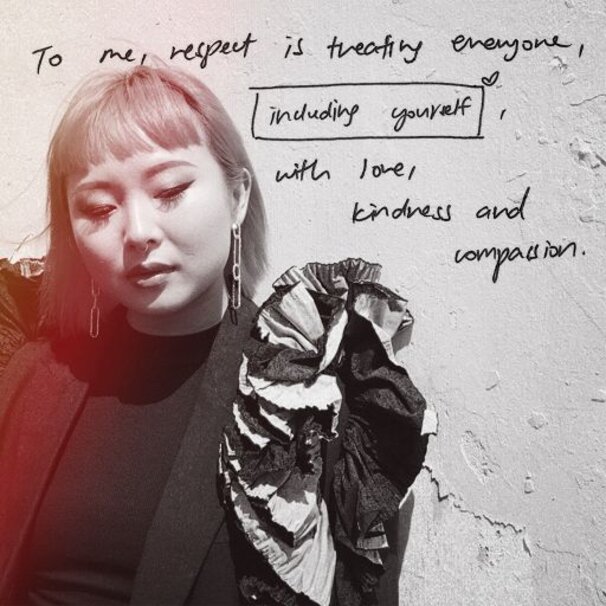 Pia, 28, commands respect not just through self-expression. She also educates by going against societal expectations of how a woman should act and be.
As someone known to her peers as edgy, stylish, and incredibly artsy, she shares that she's glad that people nowadays are more accepting of bolder and more expressive personalities. Because of this, she has developed a tremendous amount of self-respect and self-love, for which she is thankful.
Despite being always true to herself, she's also dealt with uncomfortable events because of her uniqueness. One instance where a man made her feel uneasy with herself made her realise that while we embrace self-respect, we should also demand from and encourage and inspire respect for others to truly spark change.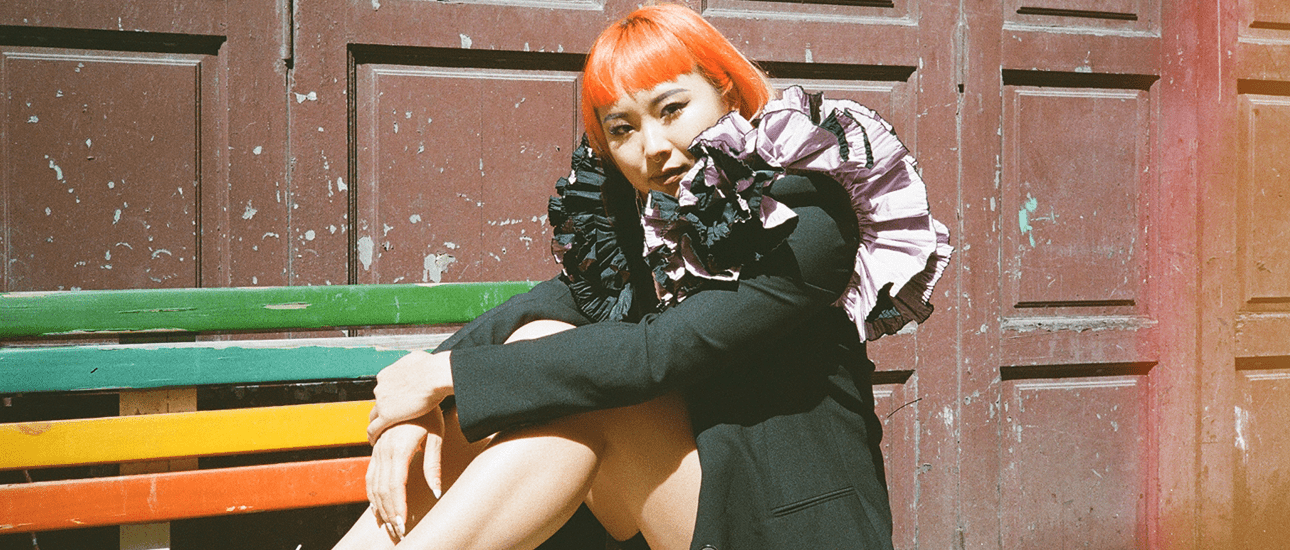 "I dress up for me, nobody else. I demand respect from myself before anyone else," Pia says proudly. "Respect is treating everyone — including yourself — with love, kindness and compassion."
Despite being from different backgrounds and generations, and having a diverse set of beliefs, these women speak to each one of us in their own way. Chances are you or someone you know share similar struggles, ideals, and aspirations. And while the battle for gender equality is far from over, these stories are proof that as long as we embody these values — and inspire others to carry them as well — we, as women, will become stronger as individuals and together.
Comments, questions or feedback? Email us at [email protected].