Our "I Am Her" series features the female movers and shakers of the industry to learn how femininity and power coincide beautifully and seamlessly together.

It's often said that it's what's inside that matters. We can all agree that it's true, but it doesn't apply only to values and character. In style, what we wear under — what's inside, so to speak — matters just as much as what's on the outside. The wrong pair can make or break an outfit. But more than that, it carries some kind of magic — a secret to feeling good that only the wearer knows. It inspires confidence and empowerment. And that's exactly what Terie Sim, the woman behind lingerie line Love, Terie, wants to constantly be able to provide through her products. Ahead, we pick Terie's brains to learn about the inspiration behind her line and why she looks up to drag queens.
Fill in the blank: I am a woman, a designer and _______.
I am fearless.

What made you decide to venture into the lingerie business? Why wireless?

It all started back in the days when I was a cabin crew with Silkair. Wearing wired bras were unfavourable in my work conditions as mobility and comfort were our main apparel priorities. Wired bras were not providing the comfort I needed to manoeuvre in a restricted space. I discovered and tried my first wireless bra from F21 and was completely in love with the comfort it provided me. Feeling desperate, I went out to search for more wireless bras but could not find any that fits the Asian body comfortably with modern styles or designs so I thought to myself, "Why not create my own?"
What sets Love, Terie apart from other lingerie brands?

Terie represents a modern approach to lingerie. Terie embraces confidence, fearlessness, sustainability and function. Apart from using sustainable fabrics as one of our key factors, we also use women from all walks of life as our brand models as we want to embrace and love a women's natural beauty at its most natural form. We believe that beauty comes in all nuances of skin colour, shape and sizes. To keep it natural, we do not photoshop our models.

What made you look into sustainable fashion? How important is sustainability to your brand?

As a representative of a modern lingerie brand, I believe that we have a social and environmental role to play. We believe that in using more environmentally friendly fabrics, we are able to reduce carbon footprints as we build our brand and grow in the future. Environmentally friendly fabrics can also benefit our customers. They possess many benefits such as anti-odour from bamboo and breathability from cotton. We want our customers to enjoy these benefits as much as we do. We are still a young brand and may not have truly grasped the green factor yet in our manufacturing and packaging process but like all brands, we got to start taking global warming seriously and start somewhere.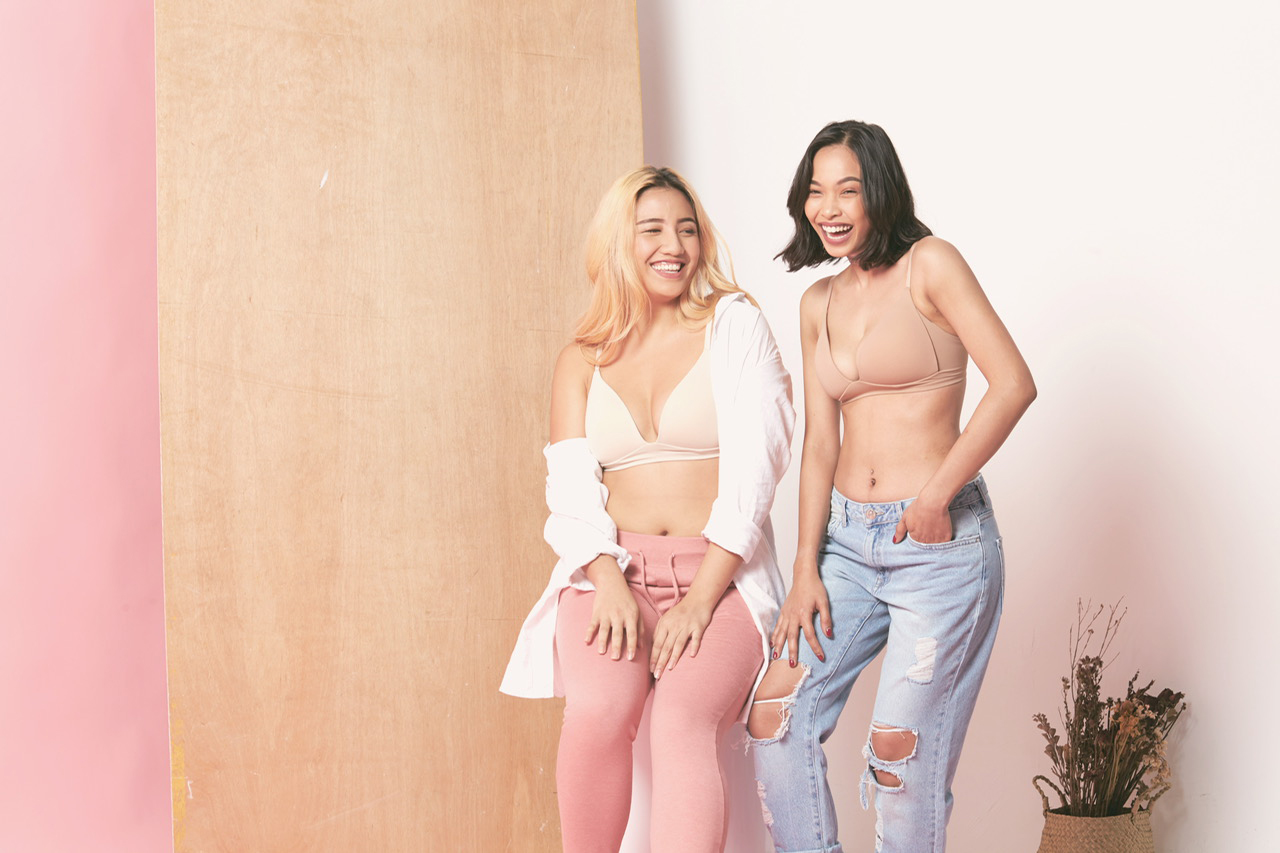 What's the best thing about working in the lingerie industry? What's the most challenging?

The space given to design and create is limitless. The manufacturing process is the most challenging part. It can be frustrating to be let down by our first few prototypes when crafting a piece. It takes a couple of tries to get the structure and design right.

Who is your style icon and why?

Drag queens. Their confidence, style, vulnerability and bravery truly inspired my brand and myself. I watched drag queens on RuPaul's Drag Race on Netflix in awe as they embrace uniqueness and define confidence in their second skin. Many of these men went through hardships when they were trying to find their path in life. Challenged in life by being gay, too feminine [for the world's standards] and different invited a lot more hurdles and obstacles for them to overcome but fighting for their individuality, choice to love and self-expression using drag made me admire their courage and bravery as humans.
You're the definition of looking good while doing what you do. How do you stay empowered to make that happen every day?

Instead of wanting to look good, I want to feel good. I believe that by taking care of myself as a founder, I am also taking care of my brand and my relationships. I take really good care of two things: my physical body and mental health. Exercising regularly and eating clean is something that I have cultivated into a habit. By exercising and eating clean, my body feels happy, confident and powerful. As for my mental health, I educate myself regularly by reading articles and books on mindfulness, psychology and self-help. I take regular breaks daily to make time for introspection and reflection. By doing so, it helps to better understand myself, people and life.

Share your five closet essentials. (It can be a mix of beauty, style or tech-related items.)

Lip-balm, wallet, tissues, scarf, and most importantly, my hair-tie. I am a practical girl. Haha!

What's next for you and Love, Terie?

My customers can expect a lot more functional and sustainable products coming in this year and also a special duo function product that is specially designed by Terie.
Read more stories about inspiring women here.
Comments, questions or feedback? Email us at [email protected].