Our "I Am Her" series features the female movers and shakers of the industry to learn how femininity and power coincide beautifully and seamlessly together.

For most people, dealing with failure can be a big hurdle. It's understandable, considering that pouring your heart and soul into something is not at all an easy task. But for TechLadies founder Elisha Tan, it's worth reminding everyone that failure is not the end but a beginning.
We chat with Elisha about her inspirations for TechLadies, what the future holds for her ventures and her phoenix-rising-from-the-ashes approach to life.
Fill in the blank: I'm an entrepreneur, a lady in tech, and ______________.


"A serial failure. Some of my better successes were born from the lessons learned from my worst failures. I hope to continue being unafraid to fail."


Tech is often perceived as a "man's industry." How did you make your way into its world?

"When I was still a college student, I knew that the seemingly conventional path of working in a 9-to-5 job wasn't what I wanted to do upon graduation. I wanted to start a startup, to chart my own path, and a tech startup was simply a much more economical path to start off with as compared to a physical business.

I wanted to create a platform where people can make a living teaching their skills. But I had a huge problem — I couldn't find a tech co-founder and I had zero technical skills. That's when I decided that I will learn how to code.

Ironically, it was a group of men who helped me enter the industry. I hired my friends to tutor me in Ruby on Rails and it was through them that I come to know about the tech community and how friendly and helpful developers were. I got to where I am today through the help I received from them in the early days.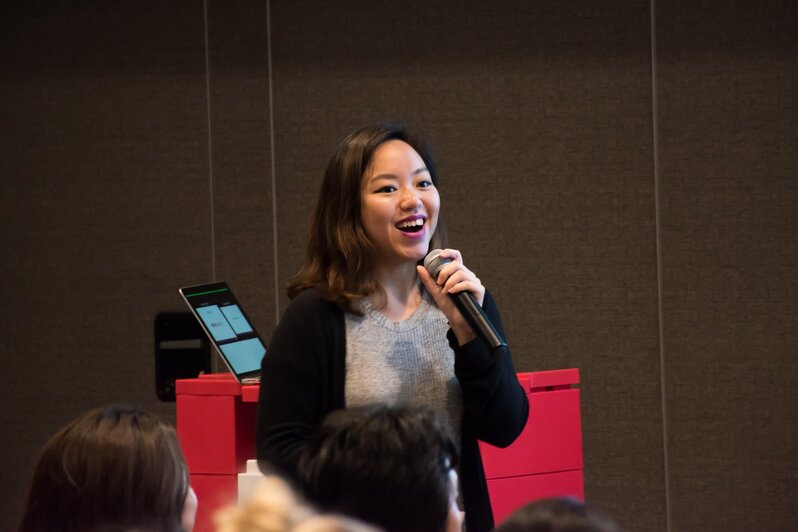 You mentioned that your journey is not just full of wins. In fact, prior to TechLadies, there's your first venture 'Learnemy'. Can you tell us more about your beginnings and challenges and how you eventually overcame them?

Other than learning how to code, there have been many challenges I've faced as a startup founder (which is not unusual). The biggest hurdle was getting traction, which I, unfortunately, did not overcome.

I've tried talking to users, digital marketers, getting press coverages but I did not manage to get consistently growing traction. The thing is, I was rather disillusioned back then that I've mistaken media for traction. I've spent months tracking down and pitching to journalists to write about my startup. While doing so gave my site a huge spike in traffic, it didn't translate to sales. This experience shaped my views on media versus traction.

Things were so dire that they eventually led me to a crossroads: "Should I persist Learnemy or I should call it quits?" Knowing that I want to be in an environment with a wealth of startup knowledge I could tap into, I moved to Silicon Valley to figure out what my next steps should be.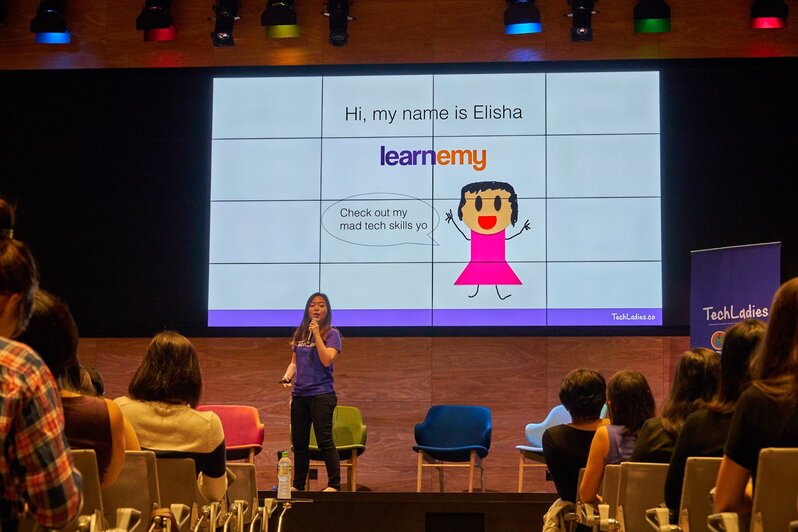 My plan to find answers worked, but I found a painful answer — without resources and ideas on what to do next, it's time to shut Learnemy down.

That's still one of the biggest challenges I've faced as an adult to date... But having social support was crucial during those times. My friends were also in the same industry and understood my predicament even though I couldn't eloquently describe the sadness I was feeling. That gave me space to heal, which I did. I figured that forward was the only way to go because the world is going to continue to move on and I don't want to be left behind.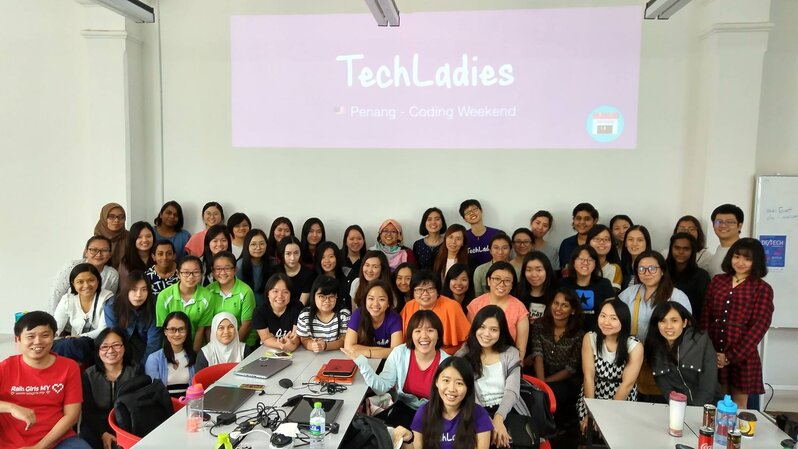 I eventually got a job at a small startup, where I rebuilt my confidence — only to be fired unexpectedly for not fitting the workplace's culture.

Now it's one thing to fail, it's another to have failed again just after picking myself up. But as the old adage goes, 'What doesn't kill you makes you stronger.' This time, I knew how to pick myself up and I actually have money in the bank to pursue my next move. That's how I founded TechLadies, my passion project. And I eventually got a job at a big tech company. And the rest is history."

What would you say to ladies who want to try their hand at a tech-related career but find it a bit overwhelming?

"Find a community. Chances are people have had the same challenges and have overcome them. These are people who could provide great insights into defining the exact problem you are facing, what to consider, and what steps to take next.

Also, having a community of people who are in the exact phase of life as you are, and know what you are going through, provides great support and camaraderie."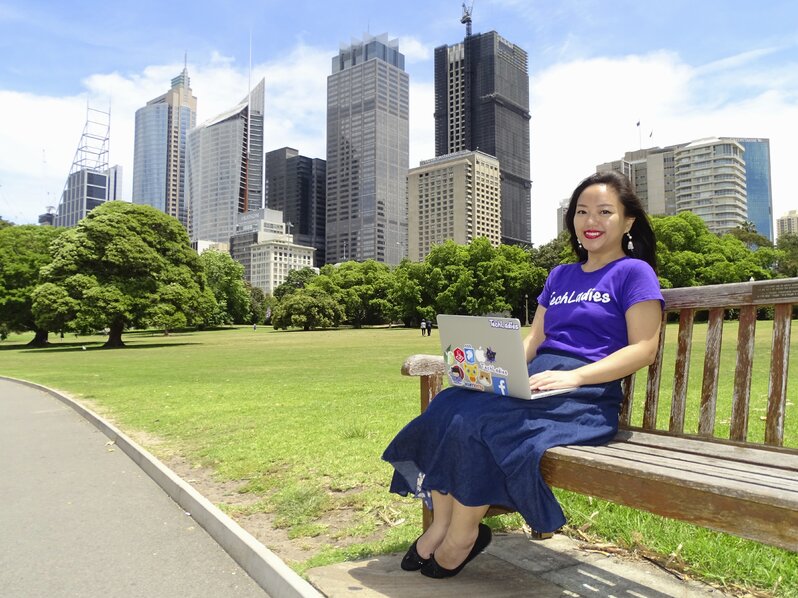 What are your Clozette essentials?

"Skirts and dresses with pockets. It blows my mind how difficult to find pieces that are stylish and functional is — it's my number one pet peeve."
Last but not least, what's next for Elisha Tan and TechLadies? What can we expect in the future?

"For TechLadies, we are getting bigger and better! We have a team of amazing women who are organizing a series of different initiatives targeting women at different stages of their journey into the tech industry. I'm focused on driving some of these initiatives, but largely my role is to support my team. I'm excited to see how we can continue to create opportunities that increase women's participation in the tech industry.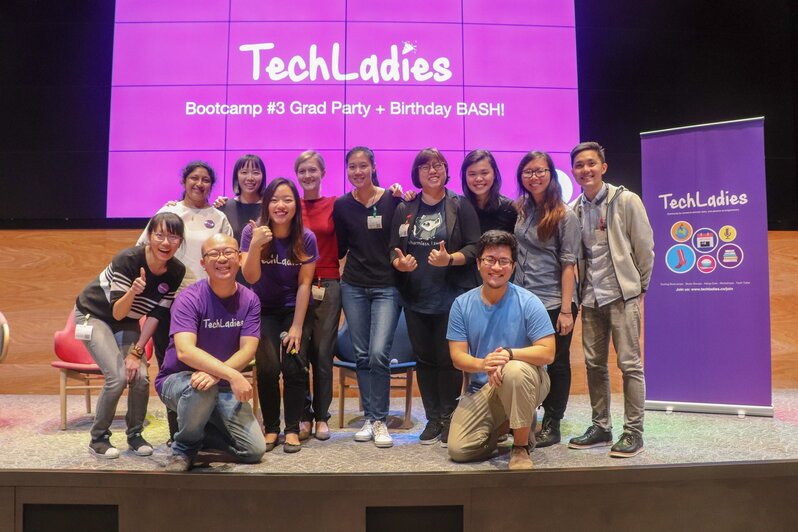 For myself, I had done well 'catching up' with my peers in terms of career impact, reputation, and salary from the time I've used on building a failed startup instead of a stable career. That didn't come without costs, of course, it took long hours of hard work which took a toll on my body. I aim to focus on building great habits for my health while maintaining the impact I have at work and at TechLadies."
The interview was edited for brevity and clarity.
Inspired? Check out stories of other exceptional women here.
Comments, questions or feedback? Email us at [email protected].