Our "I Am Her" series features the female movers and shakers of the industry to learn how femininity and power coincide beautifully and seamlessly together.
In a world dominated by fast fashion, finding clothing that perfectly fits your silhouette and suits your style can be hard. Whether it's the colour or an ill-fitting sleeve, there's always something that we compromise on and we almost always never get the exact design we want. On the other hand, the idea of going to traditional tailoring shops seems like a hassle for most of us. The good news is, there's a new option that solves all these woes. Enter ATE By Tatah, the brainchild of couturier Tatah Costales that emerged to answer the need for accessible made-to-measure clothing.
Tatah Costales at ATE By Tatah Katipunan branch
Armed with years of experience in marketing and sales, Tatah's idea came to mind when she noticed how people love bargain and fast fashion clothing but would often run into problems with the size availability and overall fit. "Often, shoppers would find a piece they love but it won't come in their size nor fit them perfectly and that's when I saw an opportunity." ATE (pronounced as ah-teh, which means big sister in Filipino) is more than your usual clothing shop in that after choosing a piece, you can have it altered to your taste. Plus, you can even consult with the stylists in store!
Keep reading to know more about this unique fashion experience and the woman behind it.
Fill in the blank: I'm an entrepreneur, a couturier and ____________.
"A mentor and a mentee. I'm the kind the person who loves to teach and learn. In my store, I really enjoy giving fashion advice and style tips for each customer. At the same time, I also get a lot of insights from my patrons on current trends and preferences. I believe life is always a constant learning process. And that is why even when I was already in the fashion business, I still attended the Fashion Institute of Technology in New York and regularly go to seminars to further my expertise and hone my skills. Afterwards, I cascade this knowledge to my staff."
ATE By Tatah is unique because of its tailoring option. What was your inspiration behind this idea?
"It goes back to when I was still working in the shopper marketing and sales department of a multinational corporation. I was handling key accounts and the role requires for me to dress up frequently for meetings and such. That's when I first experienced the hassles of finding good pieces of clothing. Another inspiration came from my thrifting sessions where I would deconstruct a piece that I like so it will look better and fit my taste. From there, the idea of having a shop with a tailoring option just naturally came about."
ATE By Tatah Katipunan branch
What were the challenges that you faced when you were just starting with your business? How did you overcome them?
"I came from Cebu and it's where ATE by Tatah started. When we first opened, it was just an at-home type of business and it mostly only catered to family and friends. Eventually, the word got out and it slowly became overwhelming due to the unanticipated number of orders that I got. It came to a point where I can barely keep up. But with a change in mindset, I was able to overcome it. The logistics and other administerial process were improved, and this step may seem tedious but it's essential to do so. I also began to scout and train talent and staff to help me with the growing business."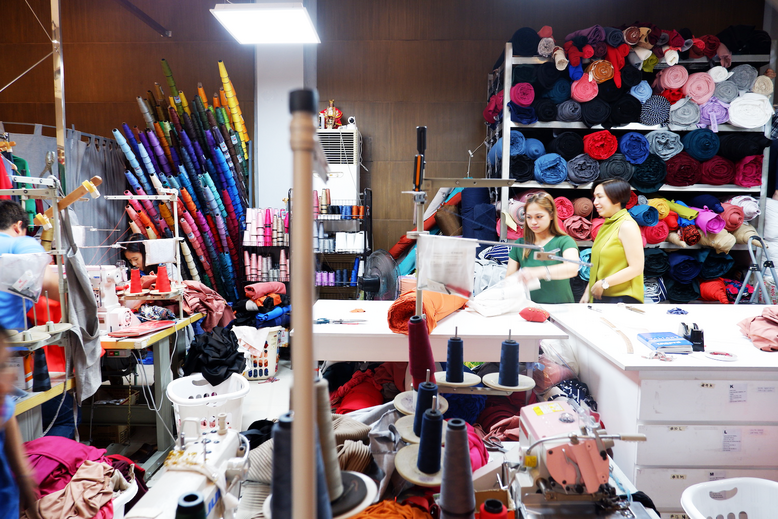 ATE By Tatah behind-the-scenes


What would you say are the best silhouettes for each figure?
"In years of working with various clients, I would say that the semi A-line silhouette is universally flattering. When in doubt, go for this fit. Another advice for people who want to camouflage their belly is to choose mid-cut over long draping tops. Usually, when clients have this request they would want to have a draping top to hide 'the circle' but doing this would just highlight it. Another one for those who struggle with camel toe, you can look for interesting asymmetrical cuts to cover the crotch.
As for petite ladies, be cautious of wearing baggy clothing as they can drown your silhouette. Also, this is quite an unconventional advice but I find that hems that fall just slightly below the knee work better — most of the time — to give an illusion of longer legs since the actual leg length is not revealed."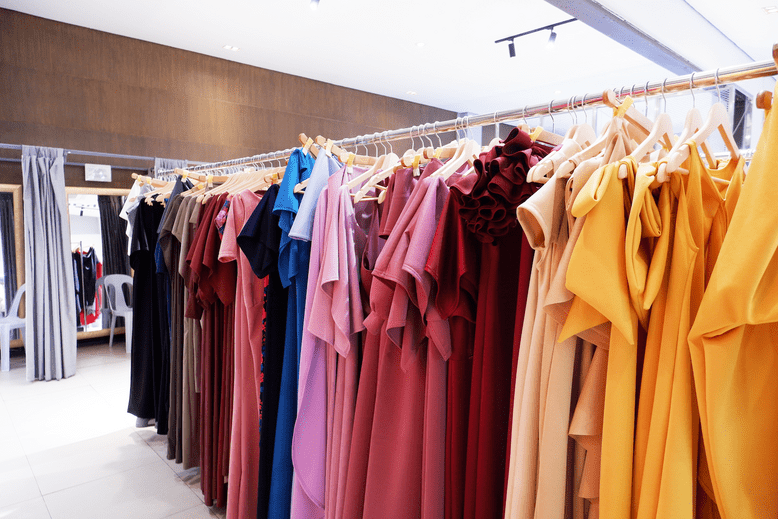 ATE By Tatah Katipunan branch
How is the experience of shopping at ATE By Tatah unique from the usual?
"Aside from the tailoring option, we also have consultants who will serve as your ate (big sister) to guide you in your choices. In terms of design, it's unique because most pieces don't have zippers, buttons or clamps. It's because we want them to be easy to modify and you'll be amazed how nice it fits because it stretches. We also have instant entourage options. And since it's mostly summer in the Philippines, we segmented collections according to categories like plus-sized, petite wear, fashion-forward designs and gowns, instead of arranging it by season."
What's next for Tatah Costales? What can we expect in the future?
"Expansion. It's still in the pipeline but we have plans to open two more branches here in Manila, and then maybe Davao and Bacolod. But as of now, there's still no final steps. There are so many factors to consider like which distribution model to utilise and so on. Another is to recruit more designers as part of our expansion. We've also been thinking about going back online. We tried to last time but it wasn't working as the appeal of ATE By Tatah is to get the perfect fit and in order to do that, you really have to visit the store. However, we're finding ways. For example, maybe there could be a size guide or a way to input your statistics but we're still working on it."
What are your Clozette (closet) essentials?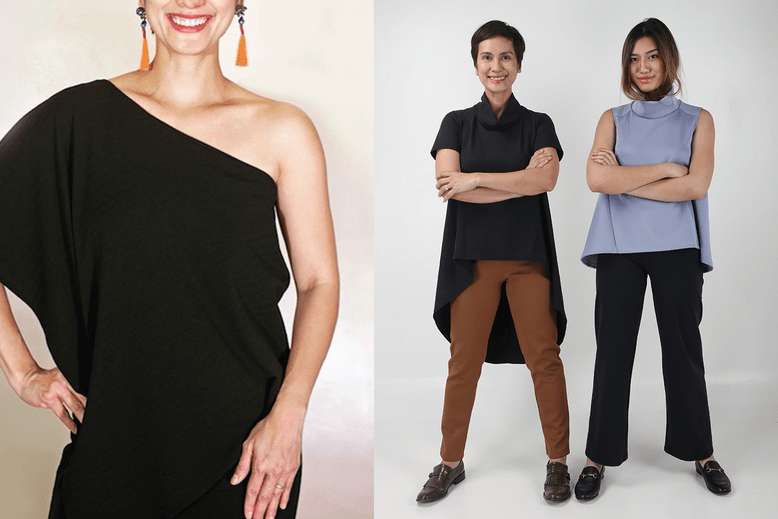 ATE By Tatah Caprio (left) and NYP Tops (right)
"My favourite piece from the ATE By Tatah which is the NYP because it's very versatile and slimming. Next is the gaucho or any loose top like our design, the Caprio. For beauty, I love lightweight SPF from Neutrogena. Lastly, I'd like to emphasise the importance of being kind to others and to yourself. It's essential that you shouldn't put yourself down or nitpick what's wrong with you. Celebrate who you are!"
This interview was edited for brevity and clarity.

Inspired? Check out stories of other exceptional women here.
Comments, questions or feedback? Email us at [email protected].