Our "I Am Her" series features the female movers and shakers of the industry to learn how femininity and power coincide beautifully and seamlessly together.
When it comes to quirky and whimsical, natural and effective products, Evelyn Marieta is the one you seek. She began experimenting on lip products for personal use, creating products that were kind to her skin. This eventually led to the birth of Wunderbath, which advocates handmade, vegan and cruelty-free bath and cosmetics items.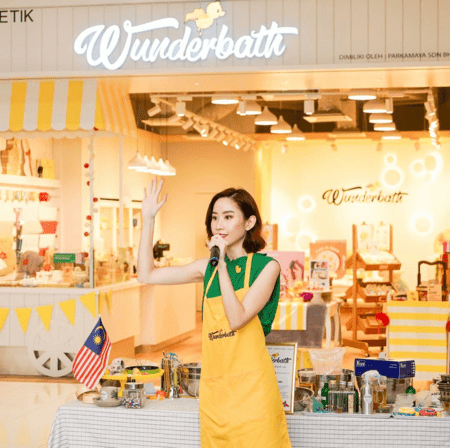 Call her a bath scientist with a comedic edge. It was a mere prank on her husband that inspired one of her earliest creations — a soap shaped like a sunny side up egg — that kick-started this mission to offer users conscious beauty products and helped her carve her own niche in the industry.
You have amazing skin. Spill: what's your top beauty secret?
My skin is super sensitive so my goal is to reduce redness and prevent flare-ups.
I got rid of sulphate (SLS/SLES) from all of my products because it irritates my [sensitive] skin. If you have redness all over your skin after a face wash, check your facial cleanser, as it may contain sulphates. Not everyone is sensitive to it, but if you are, switch to sulphate free formulation instead.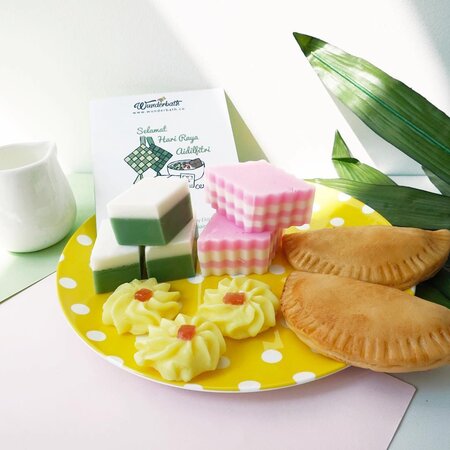 What sets Wunderbath apart from other brands?
We are fully customisable. Aside from manufacturing [products] we also help brands think of creative gift options through careful research and the use of plant-based ingredients.
Our products are tailored for the South East Asian market, for example, a Musang King flavoured lip balm, Kopi-C scented candle and even a sprayable moisturiser to suit the humidity in this region.
Who is your beauty icon, and why?
Audrey Hepburn. She's such a beauty icon and yet she didn't stop there. She has done so much in her life to contribute to society; she's courageous, kind and passionate. Such an inspiration.
What is the #1 Wunderbath product that you would recommend to our readers?
Fairy Godmother body butter. We've had so many success stories on how this body butter helps people and their kids to keep eczema at bay. Many of our customers have sent us photos of their skin's drastic improvement after using our body butter. The body butter range took me the most time to R&D too, so I'll always have a special spot for it in my heart.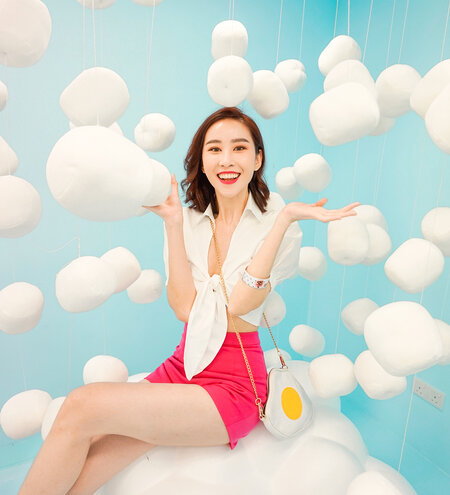 Name five essentials in your closet a.k.a. Clozette.
A well-fitted pencil skirt, a plain black or white top, fur jacket, anything with polka dots or stripes, [and a pair of] yellow pumps.
You wear so many hats and have excelled in all your endeavours. What's next for you?
Thank you so much, you're so kind! This year I'm determined to explore other challenges and opportunities using the skills I've acquired from Wunderbath.
From that exploration, I've teamed up with two other amazing individuals to provide amazing quality ingredients in small quantities to help small businesses just like Wunderbath to grow. I was also lucky enough to be connected with a group of refugees who make their own soap! I'll be assisting them with perfecting their handmade formulations.
On more personal matters, I'll be launching DIY tutorials really soon, so stay tuned!
(Cover photo from: @evelynmarietta)
Inspired? Check out stories of other exceptional women here.
Comments, questions or feedback? Email us at [email protected].