Fashion is an inescapable part of life, even though one may not think too much of it. What you wear is an extension of who you are, an expression of your personality. More than just pieces you wear, it's a lifestyle. And that's the main principle behind Cho Eun Ae's creations for her line, Tibaeg. The emerging label from South Korea, which you can get your hands on in Singapore via SocietyA, was established in 2011 and continues to create a solid following through their contemporary designs punctuated by artistic illustrations and prints. We had a chat with Eun Ae, and here's what we learned about her inspirations and where she sees her brand in the future.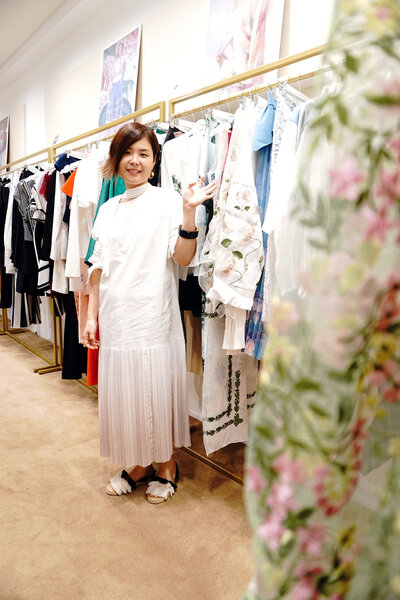 Fill in the blank: I am a designer, an artist, and __________.
A mother. It's hard to manage [having a career and motherhood]. It's an amazing life but I have to try. My life has changed. It's a new challenge for me.
How is Korean fashion different from fashion in other Asian countries?
Korean fashion is focused on the trendy items. It's inspired by the Korean idols and K-pop. It's very lively. The Seoul style is known to many as casual and unisex but there is also a different mood.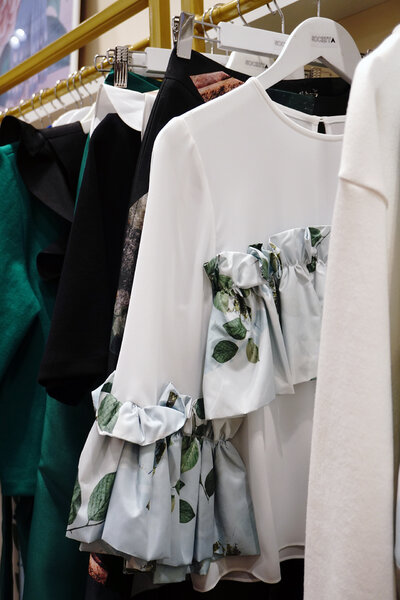 You had the chance to showcase your brand in the Colette pop-up K Fashion last year, shortly before Colette in Paris shut their doors. How does it feel showcasing your brand on an international level at the famed Colette?
It was a very meaningful event for me and Tibaeg. It was very nice to see my designs displayed in the window. We collaborated with them on various style, and all the pieces were sold out. There were not a lot of pieces, but they all sold out. It's amazing. Many Parisians now can discover Tibaeg and it's very encouraging. It was a bit hard for me to work when I had my baby, but the opportunity at Colette really encouraged me.
What are the three key ingredients that would make up Tibaeg's character traits?
Green tea leaves, magnolia and azalea plant. I think that when you blend these together, they will make an interesting tea blend just like the characteristics of Tibaeg.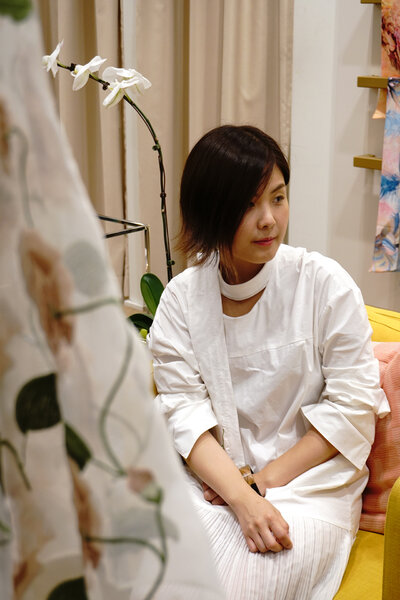 How is Tibaeg different from other Korean fashion labels?
There are a lot of Korean brands. The new brands are very casual and unisex, very street and punky. They're very simple and basic. But Tibaeg has always been feminine and calm and chic — created for women. We also use prints but they're not punky; they're very soft. It is not boring or old. Tibaeg has a strong identity. I consider the textile and prints selection for Tibaeg to be very important in sharing the brand's identity.

Which South Korean female celebrity would you like to see wear your designs — and why?

Suzy, Eun Jung, Jung In and Shin So Yul. They have already worn Tibaeg.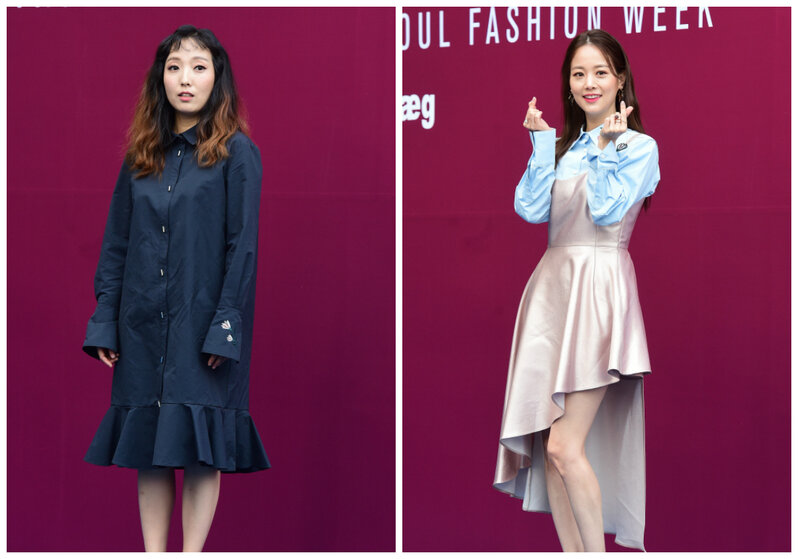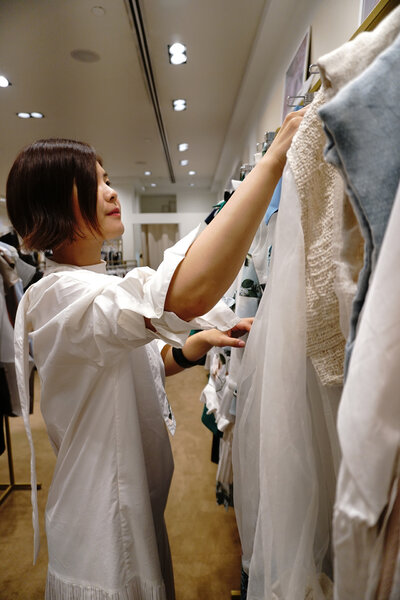 Name five essentials in your Clozette.
First is a printed t-shirt because each one has its own identity. The print or style of the shirt can already say a lot of things about one's personality, and a t-shirt is an essential item for all. Black pants are also great for coordination. It's easier to match than jeans. You can wear it with sneakers to make it casual. A black sleeveless top is also essential. Eyebrow pencils are very important. You can use it in many ways like as an eyeliner or eyebrow pencil. Blusher is also important because it can make you look lively and more awake.

What's coming up next for Tibaeg?

I hope to show that Tibaeg is not just a fashion item but a lifestyle. I hope that many people enjoy the whole experience of Tibaeg like the music they can listen to while shopping at our showroom and the tea we serve. I hope to show the mood, the sound and the smell of Tibaeg. We're also focusing on being environmentally conscious so we're working on a collection that uses recycled fabric.
Get more inspiration from other empowering women's stories here.
Comments, questions or feedback? Email us at [email protected].