Our "I Am Her" series features the female movers and shakers of the industry to learn how femininity and power coincide beautifully and seamlessly together.
In these modern times, it's surprising that female photographers still experience discrimination. Inspired by her personal experience of being underestimated and passed over for opportunities because she "didn't look like she can carry all the heavy equipment," photographer slash entrepreneur Annabel Law hires, trains and mentors aspiring young female photographers to even the playing field in a male-dominated industry.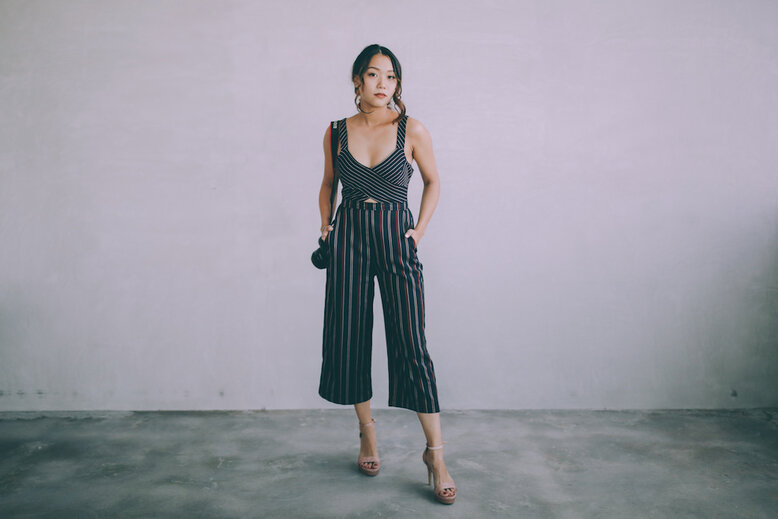 She believes that female photographers are essential in portraying women and capturing their unique beauty outside of the male gaze. Her all-female production company Annabel Law Productions (ALPS) based in Singapore is on a mission to prove that women deserve their spot behind the lens. In 2018 alone, they have pulled off 200 shoots and are now planning overseas expansion.
Beyond that, ALPS is also working on their latest collection entitled Capturing Cancer, which is dedicated to showcasing the strength of women and generating awareness about the local breast cancer movement while capturing their fighting spirit.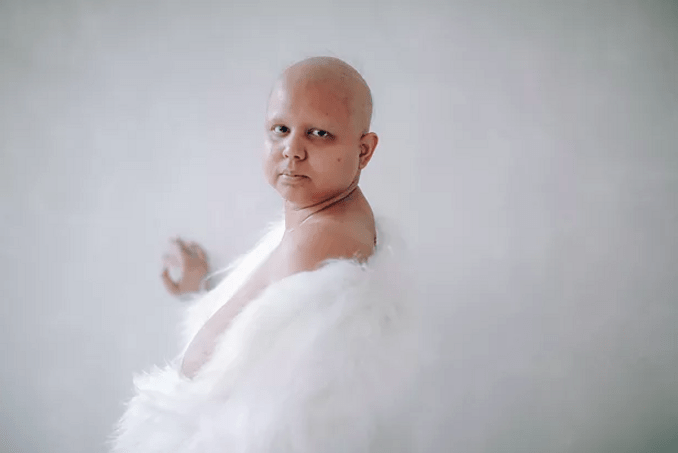 (Photo from: annabellaw.com)


Get to know more about the lady behind it all. Ahead, Annabel Law shares her uphill battle in the industry and how she transitioned from a newbie photographer to someone who is now running a photography and production firm.
Fill in the blank: I'm a woman, a photographer and ____________.
"An entrepreneur. When I was younger, I never thought I had the capabilities to be an entrepreneur. The thought of being one seemed like a far-fetched dream. But now that I'm an entrepreneur, I have gained experience and learned skills along the way. Being an entrepreneur means that as the leader, you will have to be the one who works the hardest and always set directions for the team. I am not much older than my colleagues so I had to learn on the job how to manage expectations and be a better person."
When did your love for photography start?
"My love of photography started at the age of 16 and I never stopped loving it since then. More than taking pictures of people, I also love listening to their stories and learning through their experiences. Capturing moments does not mean only taking pretty things but it's also about cherishing milestones."


Tell us about your journey in photography as a professional. How did you transition from a newbie to someone who is now running a photography and production firm?
"I won't deny that it was not easy. Gaining traction and trust from people was tough in the beginning but through hard work and determination, people will start recommending you to others. Besides being good at your craft, in a competitive industry, it's very important to learn how to do sales and marketing. Learning through the school of life and with the help of some YouTube videos, I've been able to master some tricks about how to start a business and talk to people. In addition, my husband does digital marketing and is adept at SEO (Search Engine Optimization) and he helped build up ALPS' social media presence."
What are the biggest challenges that you faced in your career and how were you able to overcome them?
"When I first started 10 years ago, it was hard to be a female in a very male-dominated space. I had to work harder to prove that I'm worthy of doing business with. I was only 20 years old when I started ALPS so it was age and gender that were barriers to closing deals."
What is the best advice that you've been given?
"In life, there is no such thing as a failure, there are only setbacks."
What would be your best advice for women who want to become a professional photographer?
"Don't limit yourself. These days, women are free to pursue whatever they want. Every woman must be a strong, independent and loving person. Decide on what you want and work hard towards your goal."
What are your Clozette essentials?
"I love my clothes from Style Theory! They're so unique, stylish and fit my 'casual chic' aesthetic. But my favourite piece of clothing are jumpsuits; you'll always see me in one, that's for sure.
This interview was edited for brevity and clarity.

Inspired? Check out stories of other exceptional women here.
Comments, questions or feedback? Email us at [email protected].