Our "I Am Her" series features the female movers and shakers of the industry to learn how femininity and power coincide beautifully and seamlessly together.
Career or family — time and time again, even at this seemingly progressive age, there are still women pressured to make the choice. Thankfully, full-time entrepreneur Ginger Arboleda is among many others who have decided to change that "or" to "and," balancing career and family in the pursuit of success and happiness.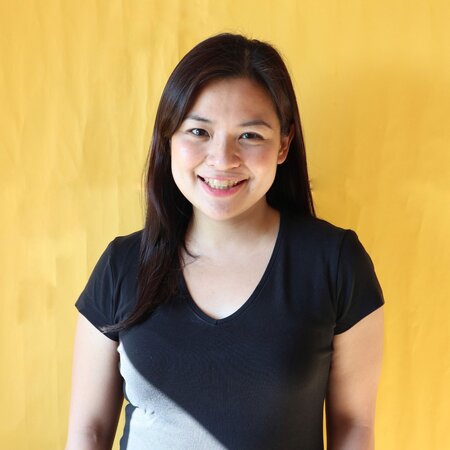 In 2012, Ginger decided to swap her corporate suit and heels to prioritise raising her daughter with her husband. But it didn't stop her from eventually starting her own single proprietorship business Manila Workshops and co-founding another tech-startup, Taxumo — all while being by her family's side. She also has being a professional blogger on her belt, where she shares inspiring anecdotes on how she's powering through as a mum and an entrepreneur. Today, we chat with Ginger on what keeps her inspired, how she overcomes entrepreneurial challenges and her decision on choosing both work and family.
Fill in the blank: I am a mother, an entrepreneur, and _____________.
A Korean drama and K-beauty addict.

With two companies, how do you achieve work-life balance?
The best part of being an entrepreneur is seeing the direct impact of your business. [But] I'll admit, it's a struggle. Since both businesses are in the growth stage, the main challenges are scaling fast and reaching more clients and users. It's answering the question "What's next?" or "Where do I want to take this business?"
With this, every day, I try to accomplish the three most important tasks for each business so that I, at least, do something for each. I also have a good support system. I have a reliable and very competent team who help me out in running the business.
What's the biggest misconception people have about entrepreneurs?
[The most common would probably be] "entrepreneurs are all financially free". Haha! [The truth is] a lot of entrepreneurs start their businesses because they saw a problem that they wanted to solve and create a solution for. Just like [my experience], I saw and personally felt a "pain" so I went on and addressed it.
How do you stay inspired and motivated?

I have several role models and I admire each for different things. My role model for building a structure for earning would be Pat Flynn of Smart Passive Income. For marketing, it would be Amy Porterfield. In terms of building a life that I want, I look up to Marie Forleo and Timothy Ferris. I also love how Oprah, Ellen Degeneres, and Tyra Banks have built their brands and businesses.

[Above all,] my daughter inspires me. Everything I do, I do it for her. Simple things that I do, too, when I feel uninspired are listening to podcasts, watch inspiring videos on YouTube and documentaries on Netflix. I love reading business books, too.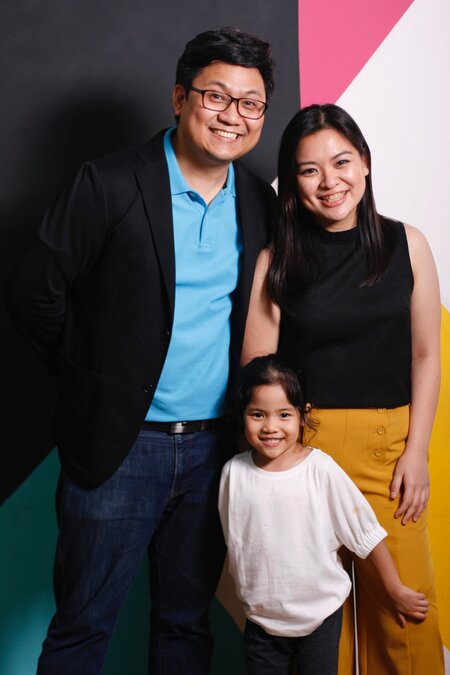 If you had to give budding women entrepreneurs one piece of advice, what would it be?

We are worth more than we think we are worth. I've come across young female aspiring business owners and even professionals who think that they're not as good or not as competent as their male counterparts. I think we need to stop listening to that voice inside our head and start believing in ourselves. Continuously grow and learn. Upskill and continue to love life!
[At the end of the day,] success is achieving happiness and contentment. It's living a life without fear and living a life with no worries. I don't aim to have life's luxuries. I just want to have a simple life where my loved ones are worry-free, healthy and happy.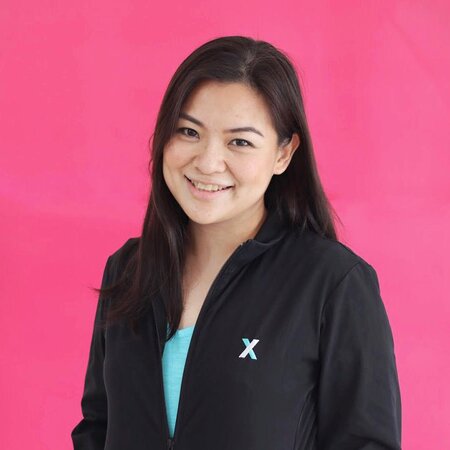 Share your five closet essentials.

Laptop, phone, sneakers, passport, and charger or powerbank.

What can we expect from you and your businesses this year?

Oh, a lot of things! For Manila Workshops, there will be a lot of new workshops — new topics, new speakers. We'll also have a lot of changes to the website. For Taxumo, you'll be seeing a lot more from us since we're gearing up for rapid growth. We'll also be adding new offerings and products that businesses will find value in.
This interview was edited for brevity and clarity.
Inspired? Check out stories of other exceptional women here.

Comments, questions or feedback? Email us at [email protected].