Our "I Am Her" series features the female movers and shakers of the industry to learn how femininity and power coincide beautifully and seamlessly together.
Adapting to 2020's blindsiding changes has been one of this year's biggest challenges. For fashion designer and Maskela founder Carol Chen, however, overturning these unfortunate events in stride was the only way to go. Aside from winning this year's Singapore Fashion Award Winner title at the Singapore Stories Fashion Showcase (which was held virtually for the first time), she navigated this trying year beyond thriving in the industry she has loved for so long — by using her craft to help the community.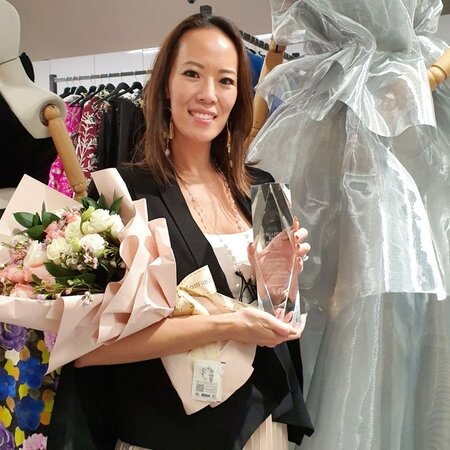 While it may be her first time launching her namesake brand, Carol has been behind many fashion ventures where her designs were worn by a myriad of personalities — from models who walked the WWD showcases in Las Vegas to MMA Championship fighters in Asia. Below, her story of falling in love with fashion and her challenging yet fulfilling experience in establishing a mask brand in the pandemic.
Fill in the blank: I am a fashion designer, an entrepreneur, and a _________.
Life maximizer.

Have you always pictured yourself leading a career in fashion? Run us briefly through how your namesake brand came to be.

I started sketching dresses and styling Barbies when I was seven years old. Since I couldn't sew yet, I would make dresses for myself out of blankets and newspapers and hold them together with safety pins and tape. It was very clear from a young age that I was destined for a career in fashion and my life's dream was to always have my own brand.
I've created several fashion companies in various categories over the years (from uniforms to athleticwear to rental), but this is the first time launching my own eponymous designer brand.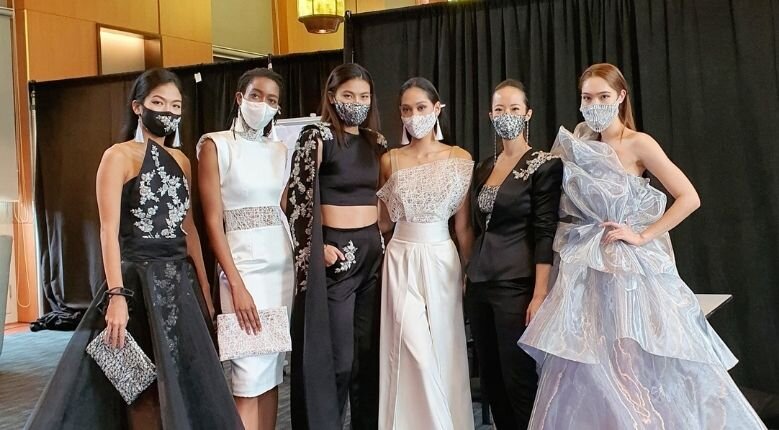 Aside from your recent win in Singapore Stories, what are other memorable moments in your career so far that defined your resolve and passion for this career path?

While studying at the Fashion Institute of Design & Merchandising, I was one of 10 students selected to create a Vivienne Westwood-inspired piece that would be featured alongside her exhibit at the de Young Museum. I was also invited to be part of San Francisco Fashion Week's 'Rising Stars' show, created the 'Best Evening Gown' at the Miss California pageant, and won a design competition hosted by Project Runway's Tim Gunn.
As a professional designer, I had my contemporary label sold in over 300 stores across the US, had my MMA line worn by championship fighters in Asia, was touted as a modern-day Chanel in WWD's showcase in Las Vegas, and was invited to speak at Parson's School of Design in New York.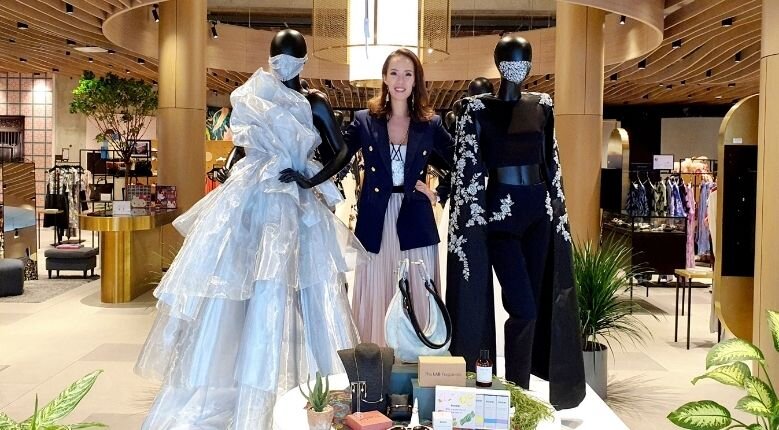 Maskela is another one of your current ventures that you started during the pandemic. What are the main motivations and challenges that went behind putting up this mask brand?

I started wearing surgical masks in April before masks were required, until one day someone commented that I look "scary." So I went to my Covetella showroom, cut up one of our sequin evening gowns, and made a glamorous face mask that didn't make me look scary. I knew by then I was onto something, but I only had four days before Circuit Breaker to get everything I needed to build an entire business from home. So while everyone was busy seeing their friends for the last time, I was running around Singapore like a madwoman preparing for a new venture!

Of all the businesses I've built, Maskela was definitely the most difficult to start because of COVID. Everything was shut down, I couldn't leave my apartment, I couldn't buy fabrics, I couldn't find factories, I couldn't get packaging supplies, and I was literally all alone. Looking back, I still don't know how I made it all happen during the lockdown, but at least it kept me so busy that I never had the chance to get bored at home!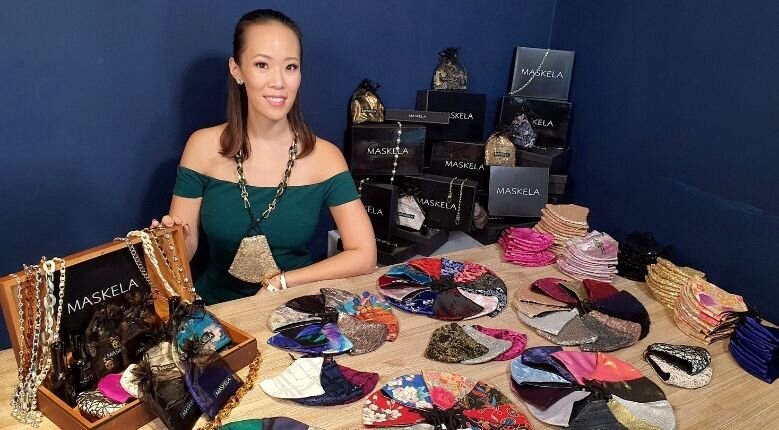 Maskela also donated 400 masks to Singapore migrant workers around May, right in the height of the stay-at-home period. Can you walk us through the idea behind this initiative and how it has been since?
That was right after our first week of sales and we have fortunately been able to donate many more since. I choose to give two masks for every mask we sold to the migrant workers because that was the immediate need in Singapore during that time. But since then, we've also donated to many other causes through our limited edition masks and special collaborations with various designers.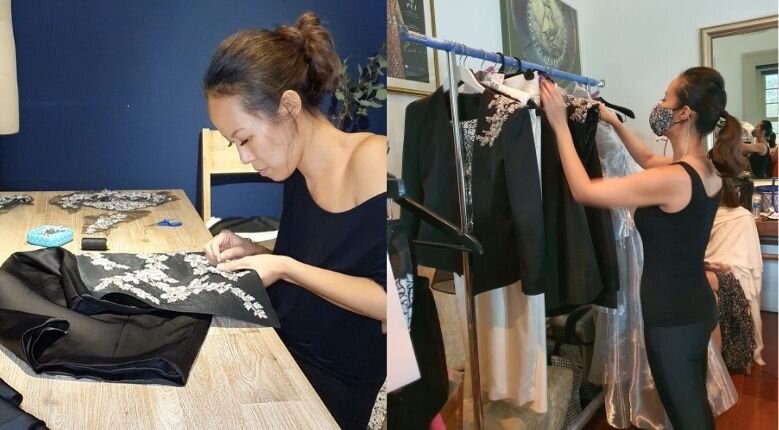 You are the definition of looking good while doing what you do. How do you remain empowered?

I think my interns would say otherwise (laughs)! I usually never doll up when I'm actually working and try to be as low-maintenance as possible during the week to save time. I used to say that beautiful clothes and accessories made me feel empowered — which is why I love fashion — but now I think I feel most empowered when I'm getting things done, helping others, and creating value in the world. It also helps to have a great circle of family and friends cheering you on!
Name 5 Clozette essentials.
A good pair of jeans; a well-fitted blazer; an easy, go-to dress; a nice, versatile bag; and classic black heels.
(Cover photo from: Carol Chen)
Inspired? Check out stories of other exceptional women here.
Comments, questions or feedback? Email us at [email protected].