Our "I Am Her" series features the female movers and shakers of the industry to learn how femininity and power coincide beautifully and seamlessly together.
Whether we're talking about life pre- or during the pandemic, shopping online has already played a major part in our digitally-mediated daily routines. Be it for groceries or for fashion, beauty or lifestyle items, tapping away on our devices to make a purchase has never been more effortless. But with the freedom and convenience comes the tendency to go overboard.
How do we become more financially adept in this new (normal) age of online shopping? Listed under The Financial Technology Report's Top 25 Financial Technology CEOs of Asia for 2020 and Top 25 Women Leaders in Financial Technology, we asked YouTrip CEO and co-founder Caecilia Chu to talk us through her multi-currency mobile wallet platform, her experience as a woman in fintech and how we can make smart choices with our finances.
Fill in the blank: I am a multi-hyphenate leader, a woman in fintech, and _______________.
An entrepreneur.
Who is Caecilia when she's not a CEO or constantly trying to change the fintech industry within in the region?

I'm very close to my family and I love spending quality time with my loved ones. A fact that not a lot of people know: I'm actually an avid reader who can spend hours reading during my free time. I just recently finished On Becoming A Person by Carl Rogers.

What was the concept behind the Youtrip business idea?

For the last ten years, I was a frequent traveller due to the nature of my job. Sometimes, last-minute work trips left me with no time to visit a money changer beforehand, hence I often had to rely on my credit card for overseas payment. I noticed that I was forking out so much foreign transaction fees on credit cards whenever I travelled. It was this traveller's pain that I experienced first-hand for many years that led me to start YouTrip to eliminate such fees.

Plus, when I was studying cross border payment products in Lufax, I saw that there was absolutely no entry barrier, there was no minimum, there was no dormancy fee — it was free for all users to use. I wanted to give YouTrip users a similar experience by giving them access to the best exchange rates and no fees!
Being a female leader — especially in the tech field — must come with many challenges. How were you able to overcome these especially when you were just starting out?

Starting a company from the ground up is undoubtedly hard work and being a female founder has not impacted the way I approach these challenges.

In today's society, I feel that women are placed on equal footing alongside men to tackle any ambitious, amazing opportunities of our time. Having said that, it is important for any entrepreneurial women to have absolute clarity in the trade-off they are required to make in order to excel. Running a startup is indeed all-consuming. But, it is also one of the most rewarding life experiences anyone could have.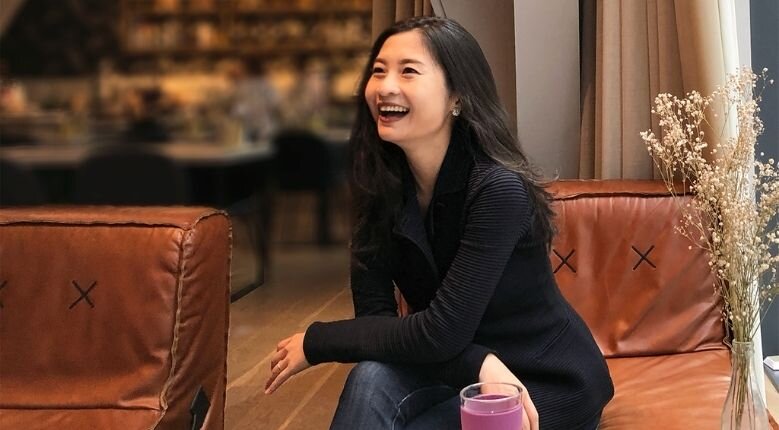 Where do you see the future of financial technology in the next five to ten years?
The payment landscape in Southeast Asia presents an immense opportunity to develop tailored solutions for the region's rapidly growing class of affluent demographics — that's where YouTrip is headed!
The traveller's dilemma that YouTrip started with applies to all other travellers in the region. and we want to give them access to the cross-border payment services they deserve! With YouTrip's deep understanding of the traveller's pain points, I strongly believe we can come in to improve and better serve their financial needs.
Can you give us at least three smart financing tips to avoid overspending during this period?

Establish a routine, much like what it takes to build good habits. Track your expenses on a regular basis and you'll become more aware of what you're overspending on. Set a savings goal that will motivate yourself. For me, it's always about saving up for a trip with my family.
Shopping overseas is also actually a great way to save money. The same item you think of buying on local e-commerce sites can be cheaper on some overseas stores while saving on foreign currencies exchange at the same time with YouTrip.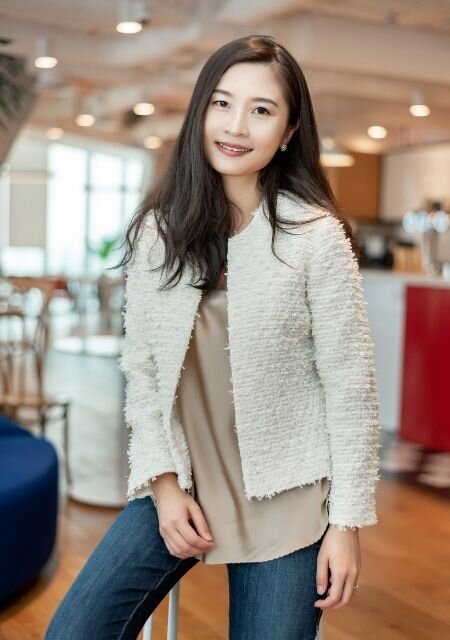 What's your go-to 'power look' for when you have a big meeting or corporate decision to make? How about your off-days go-to outfit?

I like to pair my outfit with a blazer that gives it an extra pop of colour. It's about functionality and not compromising on the style. On the weekends, you can find me in a blouse and a comfy pair of jeans.

Name 5 Clozette essentials.

A wrinkle-free jacket to look presentable during meetings; a versatile handbag for day-to-night and to fit my MacBook; wireless earphones to take my calls on-the-go; a practical pair of aviator sunglasses to protect my eyes from harmful UV rays; and a pair of stud earrings to complement my different outfits.
Inspired? Check out stories of other exceptional women
here
.
Comments, questions or feedback? Email us at [email protected].