Our "I Am Her" series features the female movers and shakers of the industry to learn how femininity and power coincide beautifully and seamlessly together.
At only a few months shy of 35, Anna Haotanto is already a self-made millionaire. She is the Chief Operating Officer of ABZD Capital. The Chief Marketing Officer of Gourmet Food Holdings. President of the Singapore Management University Women Alumni. She sits on the board of a few startups, earning her a nomination and selection at the FORTUNE Most Powerful Women summits. But most importantly, she is the founder of The New Savvy, a leading financial, investment and career platform for women in Asia. Her goal is to empower 100 million women.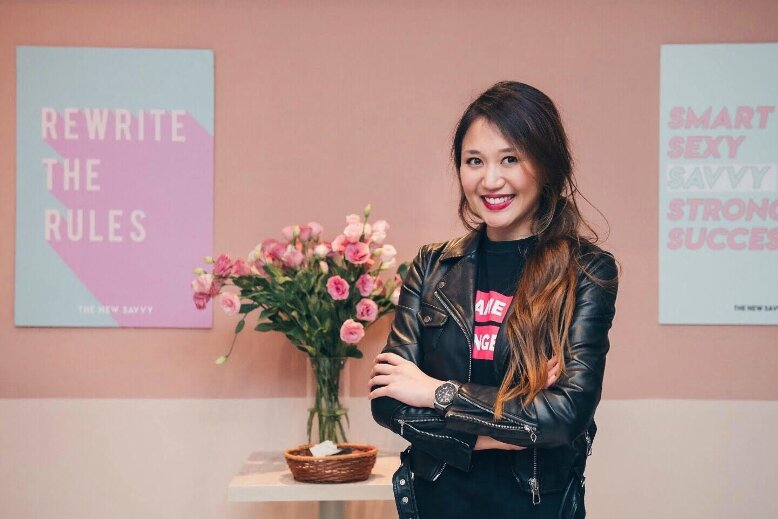 Anna Haotanto, Founder of The New Savvy
It seems like a tough job for anyone, considering that she is around half the age of the average CEO (the average age of CEOs is 58, according to this report), yet Anna seems to handle it with grace. Despite being extremely busy (and important), she remains very down-to-earth and sweet — the type who would personally send out hand-written thank you cards and holiday greetings, even to those acquaintances who are not in the C-suite.
This kind of thoughtfulness perhaps stems from an inclination to do good things, which is where her work traces its roots. "During my college years, I was involved in volunteer work and that was when I noticed that many women were stuck in unhappy situations or marriages due to their lack of financial independence," she told Clozette in an interview. This is what motivated her to protect herself financially to prevent herself from being in similar situations. "I figured that if proper financial knowledge and planning had worked for me, it would work for many women too," she added. "This led to me to start The New Savvy."
The New Savvy provides content on financial literacy, but stripped of the boring, complex and technical jargon associated with financial news targeting mostly men. "Women are also currently at a very interesting juncture in history," she said. "We are earning more, progressing further in our careers than ever, yet we're still behind men when it comes to financial literacy. Women may be controlling most of the household expenditure, however we save and invest much less than men." This is what she wants to change.
Read on as Anna shares with us her arduous journey in founding The New Savvy, her secrets to staying financially smart, and why she's devoting her time to self-care.
Fill in the blank: I am an investor, a businesswoman, and a ________________.

Lifelong learner.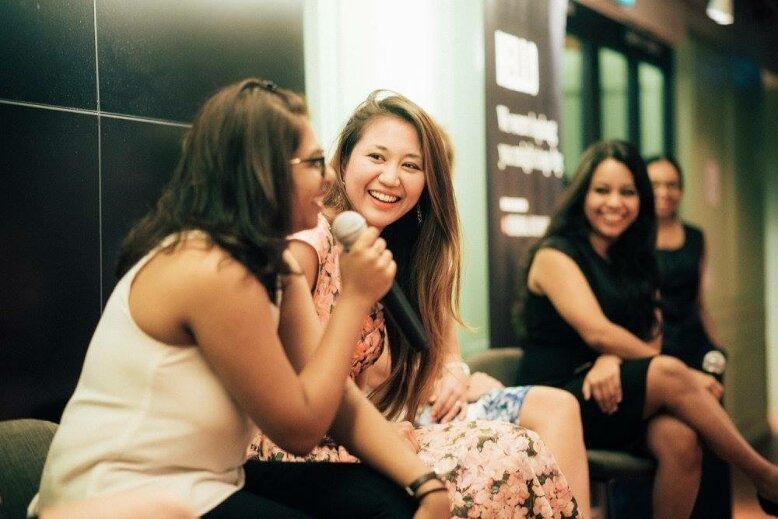 Anna was inspired to start The New Savvy as she wanted more women to become financially independent
Taking risks is part and parcel of your life as an investor. What were some of the "risks" which you've made that have successfully paid off?
Starting The New Savvy! I struggled a lot in the beginning as my background was purely in finance and banking, however I knew it was something which I wanted to do and had to do. When I initially shared my idea with the people around me, most of them had dismissed me thinking that it was going to be just another blog, or that I was limiting myself and the potential website hits that I could achieve by focusing only on women. I also had to give up a good five-figure income to become an entrepreneur. There were people who told me not to be naive and to get a "real job" instead, which affected my morale.
For a long time, I had wondered if I was being impetuous or silly. I didn't know what was going to happen and was concerned on how I could market the site to ensure that more women are aware that my product exists. I even did a short market survey to find out what was lacking regarding women's financial education and what they would like to learn more.
What are your top three tips for young women who wish to become financially smarter?
Firstly, empower yourself financially through education and knowledge. Don't be afraid, don't invest blindly, and never put your future or finances in someone else's hands.
Secondly, prioritise to save and invest your money early on in your career, especially while you have high earning capabilities. Earlier is better as you can enjoy the power of compounding. Try automating your savings instead if you lack discipline.
Lastly, focus on healthcare and insurance. Be prepared for potential medical expenses and hospital bills, and get yourself covered as early as possible — this is especially important when it comes to purchasing accident, health, retirement and life insurances.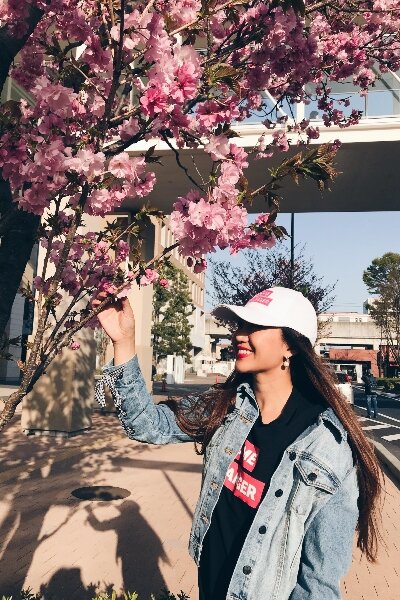 Focus on achieving your goals and dreams instead of dwelling on the negative, Anna shares
Millennials are known to suffer from burnout as they have difficulty coping with major life changes. As a millennial yourself, how do you manage stress?

I believe that you have the power to control your thoughts. You may have had a good or bad day, however, you can control how you feel towards it and how you react to it. I would always tell myself that I should never focus on negativity, as I feel that we lose power the moment we focus on the bad things. Focus on your goals and dreams instead, and always have a good support system with you. I want the people who believe in me to be proud of me.
What does your daily routine look like?

This sounds cliché, but I don't have a typical day as I travel a lot! In a start-up, you've got to be good at multi-tasking as we don't have the luxury of hiring many people. One day, I would find myself busy scheduling meetings whereas on another, I would be focusing on product development. I also manage marketing, PR and growth matters, as well as receive invitations to give keynote speeches and speak on panels, but I am judicious on the ones we get on.
You recently shared that you're devoting more time towards self-care. What inspired you to do so and what does self-care mean to you?
This quote sums it up best: "I have come to believe that caring for myself is not self-indulgent. Caring for myself is an act of survival." — Audre Lorde."
Some common ways of practising self-care include meditating or journaling your thoughts as a form of mental release. How do you practise self-care?

Exercising and reading. I like to run and go for spin classes as they help me to loosen up. Releasing endorphins makes you happier. The better you take care of your body, the farther you can go.
This interview was edited for brevity and clarity.
(Cover photo from: thenewsavvy.com)
For more amazing stories on inspiring women, click here.
Comments, questions or feedback? Email us at [email protected].