When we think of matchmaking, we often remember those presented in a negative light. Who can forget the opening scene from Disney's Mulan? There are also a lot of Asian dramas that present matchmaking as a plot device to drive one or both leads to a different path. But, in real life, it's surprisingly not the horror story we keep hearing about. Anisa Hassan's matchmaking services Joompa and Date High Flyers are proof.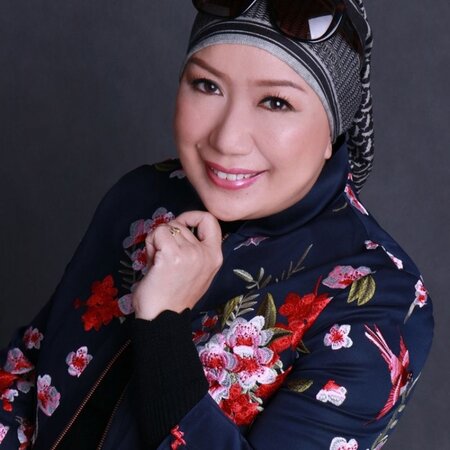 These services are targeted towards singles in Southeast Asia who are gearing up to meet their match. Muslim-friendly app Joompa is more for your everyday folk, while offline matchmaking service Date High Flyers is for high-profile personalities. Under Anisa's leadership, Date High Flyers have delivered
over 1,000 successful unions
in Asia as of writing. Her more than a decade-long experience and contribution to this industry has landed her in
Singapore's 40-over-40 Inspiring List
this 2021.
Ahead, our chat with Anisa on bridging and fortifying relationships, her reasons for venturing into matchmaking, and more.
Fill in the blank: I am a love guru, an entrepreneur, a _____________.
Nature lover. Away from work, one can always find me in the outdoors — either hiking/biking on a trail; stand up paddling in the open water; catching fish, prawns and crabs with my bare hands or just immersing myself in early morning walks in Singapore's many gardens.
Your former career was in newscasting and television. How did that background become useful when you jumped into entrepreneurship?
As a former print and broadcast journalist, I was trained to have a keen interest in people's lives because you want to be the first to get the "scoop" I have a knack for making someone feel comfortable when interacting, plus my genuine interest in what others have to say about their journeys make them open up even more. Journalism sharpened my interviewing skills and I found this to be valuable when pre-qualifying and interviewing clients for my matchmaking business. There's always a tender or hard-fought human story underneath the Corporate veneer. Extracting these human elements coupled with understanding the transformation that they'd like to see in their personal lives, make me come alive as an entrepreneur.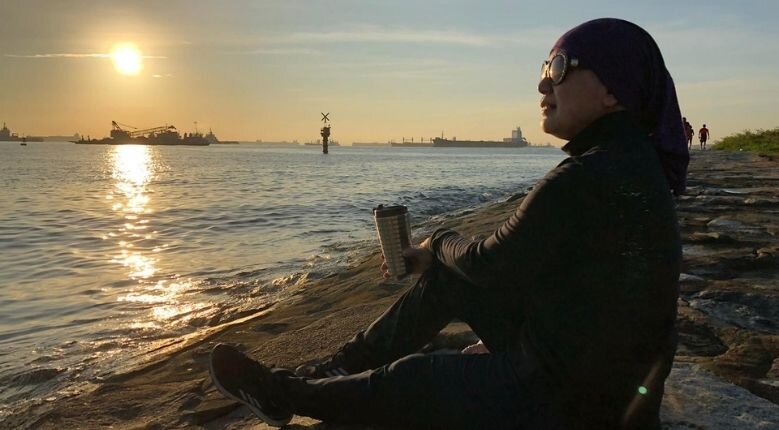 One of the main reasons why you had to shift your career at the time was because you prematurely gave birth to your baby. How did that turning point influence you in your personal and professional life?

As many (if not all) first-time mothers would attest, prioritising family over career would be a natural decision especially when a newborn baby needs your love and attention the most. Many of my family members and colleagues were taken aback when I chose to leave my high profile career especially when I had lights, camera, action at my feet. It would be lying to say that I did not have to painfully adjust and struggle at that stage of my life but in hindsight, I realised that I achieved the greatest growth when going through such deep pain.

Relationships have always been critically important in my life as I place a whole lot of value in people rather than places, professions or things. I would continually choose my family and my family's life goals in a heartbeat over everything else. That one decision to leave my career for the sake of my daughter's well-being has shaped many of my life's decisions, be it personally or professionally.

Why a business in matchmaking out of all the other possible ventures at the time?

Why not? It may not be an obvious choice for many well-educated women, but I believe that matchmaking is already in my blood. I used to see my mum matchmake our relatives in the past but she may have done that rather randomly or just out of pure good intentions to see someone happy. For me, I see matchmaking as a high value skill that when systemised could become a very sound business.

What are key principles in matchmaking that are also useful in our everyday lives?
I tune into a high level of empathy, suspend my judgement and listen intently to my clients' stories about their past relationships or their struggles with one. I nurture my relationships with my clients by asking probing questions to peel the layers of pain and insecurities in order to get to the heart of the matter. It takes a lot of time and effort to be an effective client advocate but all good relationships take time and effort anyway. The key is to never stinge on time and effort on the people we care deeply about and love a lot.
Joompa's services cater to Singapore, Malaysia, Indonesia, and Brunei. Did conservatism in these places affect the service in any way? How was your service received in these countries back when it was started and has this changed over the years?
Joompa is a mobile matchmaking app catering for Muslim singles in Southeast Asia. This does not imply conservatism in any way, shape or form. Joompa was created specifically for Muslim singles because the regular mobile apps were not adequately addressing the unique and special requirements that are necessary in the pairing of Muslim couples.
Joompa was launched in Malaysia early last year and while I had hoped for a better momentum, the unprecedented timing of 2020 had somewhat impeded the take-up rate in Malaysia. Even then, we have managed to get some 18,000 downloads since last year and there are more monthly active users these past six months than the last one year.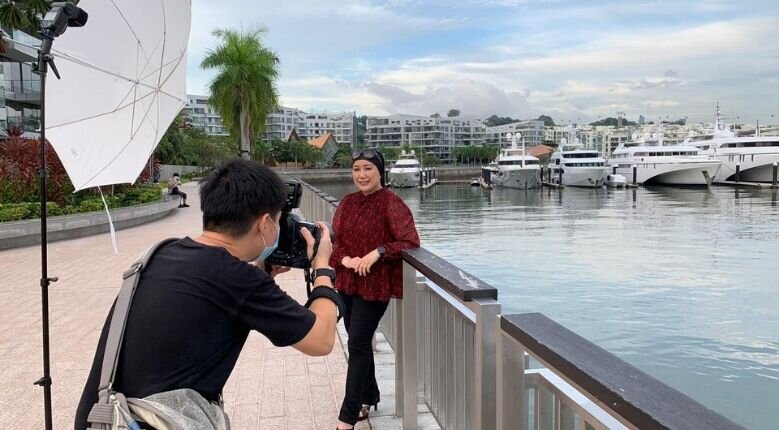 If you did not end up in a career in matchmaking, would you have gone back to newscasting? Or would you have pursued a different career altogether? Why or why not?

My newscasting years are long over and my current image is no longer aligned with what the mainstream media would perceive as acceptable. It was a great period of my life that I will always cherish but the thought of going back to newscasting has never crossed my mind. I'm having too much fun uncovering my potential as an entrepreneur and creating solutions that thousands if not millions would find valuable and beneficial to their lives.

If it was not matchmaking, I believe I would still be in business and pursuing my passion in active ageing, healthy lifestyle, and fortifying mental agility.

Name 5 Clozette essentials. (It can be anything from beauty, fashion, wellness, tech or lifestyle).

One, my iPhone that has thousands of contacts and thousands of images of my loved ones. Two, my Fitbit that measures my steps, sleep pattern, resting heart rate and calorie intake. Next, my pen and notepad — you can't take the journalist out of me. My sunscreen, as I spend a lot of time outdoors. Lastly, my reading glasses that have since replaced my sunglasses.
Inspired? Read more empowering stories of women here.
Comments, questions or feedback? Email us at [email protected].