Burning sensations. Frustrating flare-ups. Having a serious case of #fomo whenever your friends try out the prettiest-looking, fragranced beauty products. Dear fellow sensitive skin sisters, can I get an 'ay' if you suffer from these skincare woes too? I was on the verge of giving up on my search for the ultimate gentle yet effective skincare essentials after experiencing one too many unfortunate skincare reactions from using products that had claimed to work well on sensitive skin.
However, as soon as I heard that Paula's Choice was arriving in Singapore through Shopee and on their own website, I knew I had to give it one last shot before swearing off hyped skincare products for good. Hence, I decided to try out two products from the brand's 'CALM' sensitive range, the 1% BHA Lotion Exfoliant and Daytime Mineral Moisturizer SPF 30, to see if they would work for my skin. Read on as I share my honest thoughts below.
First impressions, claims, packaging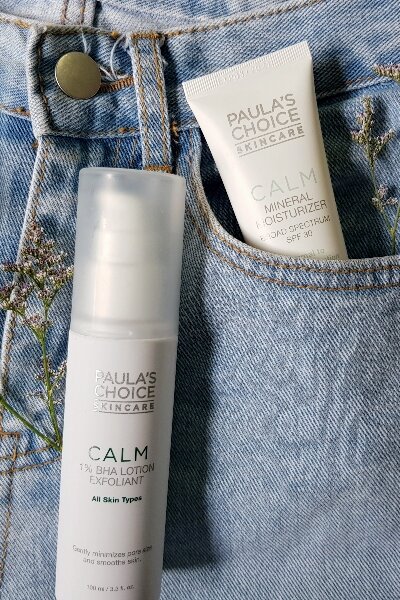 One of the unique 'selling' points of Paula's Choice is their commitment towards offering smart, effective, yet safe products, where their formulas are backed by cited scientific research. And for the brand's 'CALM' range, it is designed for those who have extremely temperamental skin that's prone to redness and intolerant of many skincare ingredients (that's me!)
I chose the 1% BHA Lotion Exfoliant as it's a gentler alternative to the brand's best-selling 2% BHA Liquid Exfoliant. In terms of its functions, the lotion aims to help rapidly unclog pores, diminish the appearance of wrinkles and improve your skin tone. As for the Daytime Mineral Moisturizer SPF 30, what drew me to it was it being a mineral-based sunscreen, which boasts a gentler formula compared to a chemical sunscreen. It is also designed to provide soothing skin relief and help prevent the appearance of premature ageing from sun damage.
Packaging-wise, both products sport a minimalistic, fuss-free look. The lotion is built with a pump that allows you to dispense the gel-like product with ease, while the moisturiser comes with a standard snap open cap. Now, how did they fare after I put them to the test?

Usage and application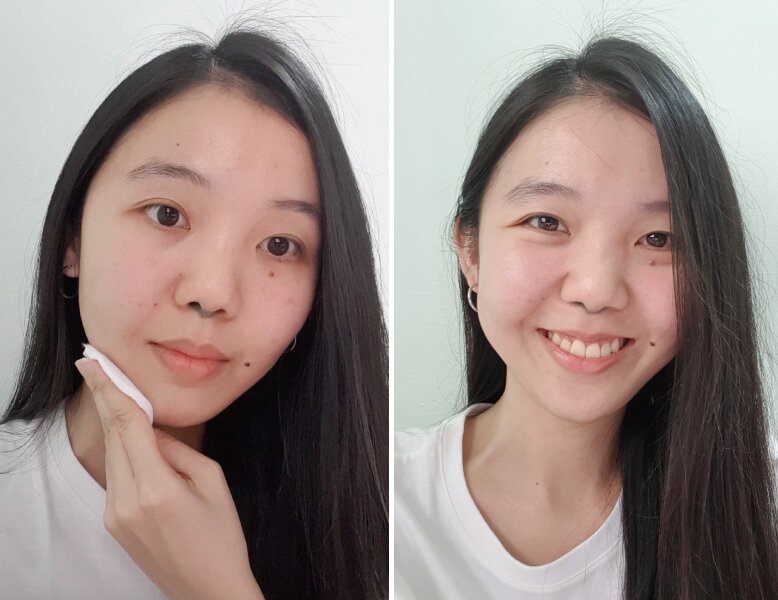 The brand recommends that users apply the 1% BHA Lotion Exfoliant once or twice daily after cleansing and toning, where a dime-sized amount of the product should be sufficient to cover the entire face. When used in the day, users are to follow with a broad-spectrum sunscreen that is rated SPF 30 or higher as the skin tends to be highly sensitive after exfoliation. Upon learning about this, I decided to use the lotion on alternate evenings instead as I didn't want to risk experiencing any potential unwanted skin reactions.
After using the lotion for two weeks, I noticed that my skin has become slightly smoother and more hydrated, though it didn't manage to soothe the redness on my skin. That being said, I believe this could be due to my highly sensitive skin, as even the gentlest tugs that I do to it would easily cause red patches to show. Perhaps my skin just needed a little more time to adjust to this new product.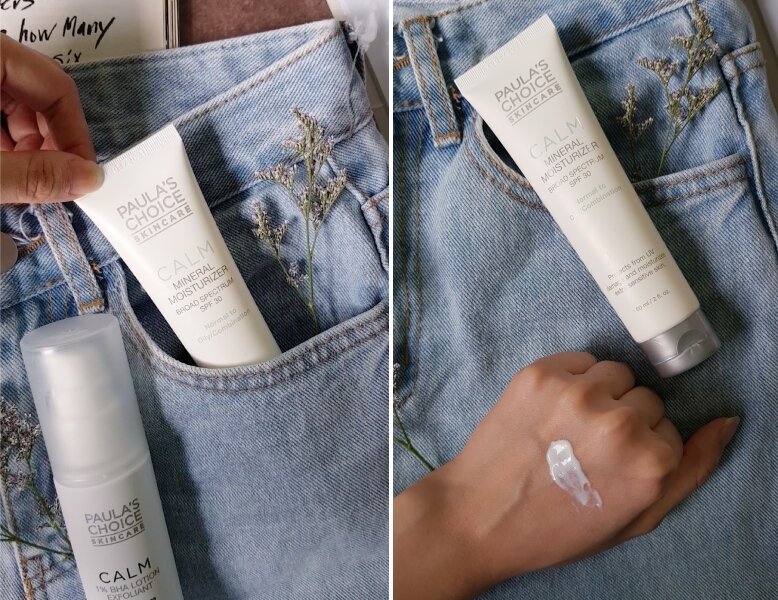 Moving on to the Daytime Mineral Moisturizer SPF 30. I diligently used this as the last step in my AM skincare routine as instructed for two weeks and found this product to be heaven-sent. Its silky white texture did not leave a white cast on my face and instead, gave it a soft, subtle glow. The product also felt super lightweight and comfortable on my skin and had worked beautifully under my makeup too.
Final thoughts
Paula's Choice stayed true to their promises and delivered. I'm inclined to continue using the 1% BHA Lotion Exfoliant for another three weeks, so I can better ascertain if it's right for me. I genuinely wish to incorporate this product into my permanent skincare routine if possible, as I've read so many glowing reviews about it and would be thrilled if it could work for my skin too.
As for the Daytime Mineral Moisturizer SPF 30, there is no doubt that I'll be purchasing it as soon as I've finished my current one. It's incredibly tough for sensitive skin users like myself to be able to find gentle yet effective products that work for our skin type, hence it's been such a joy for me to have discovered this gem. Although this product is priced higher than similar offerings from drugstore brands, I reckon it's worth the extra coin as we should never scrimp on sun protection.
The Paula's Choice 'CALM' Sensitive 1% BHA Lotion Exfoliant and Daytime Mineral Moisturizer SPF 30 are priced at SGD45/~USD32 and SGD48/~USD35 respectively and are available for purchase on Shopee and on Paula's Choice's online site.
* The product was sent as a press gift. The views and opinion of the reviewer are independent and purely editorial.
Now, click here to learn how women (and men) are dealing with maskne.

Comments, questions or feedback? Email us at [email protected].