Are you guilty of only thinking about your face whenever someone mentions "skincare"? I know I am. This comes as no surprise as we are often spoilt for choice with the sheer variety of facial skincare products that are designed to address our every need — from targeting dark undereye circles and forehead lines to brightening and rejuvenating our complexions. However, skincare encompasses body care as well and we ought to give much more love to it.
Ready to embrace the world of pampering body care just like I have recently? Read on for my thoughts after trying out Jakarta-based beauty brand Dew It's body care line, which focuses on a hands-free way to care for your skin.
First impressions, claims and packaging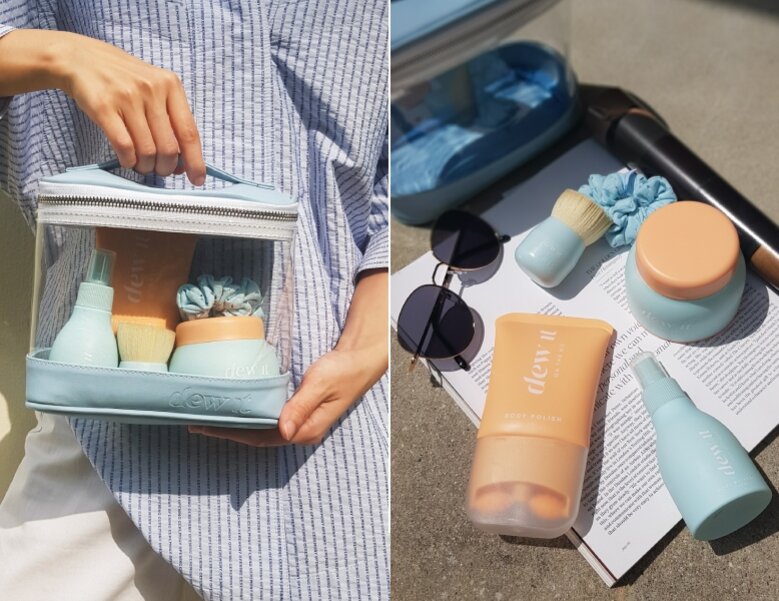 When you're juggling between work deadlines, family commitments or other pressing matters, it's easy to delay and compromise your "me" time until you're finally "free" from your obligations. (Hands up if you can relate to this conundrum too.)
However, dedicating a few moments towards a top-to-toe routine (whether it takes a quick five minutes or a full hour) is important in helping you reset your body and feel more confident to take on the day. Dew It's products strive to address this exact need by catering to the woman who simply has "no time" to care for her body as she relentlessly reaches for her goals.
So, how does this brand do so? It comes up with a multi-tasking, easy-to-use product range that empowers you to achieve hydrated, glowing skin while complementing your jam-packed routine. Starring the Body Water Oil, Body Polish and Body Silk, they are equipped with unique applicators and are made of 100 per cent vegan, natural ingredients and antioxidants. (P.S. The range is safe for pregnant and breastfeeding mothers too. Mamas, take note.)
I was immediately drawn to the Dew It Body Polish as its cheerful orange packaging and roller applicator stood out to me. I've experienced my fair share of facial rollers, however, a body roller seemed quite new and interesting to me. Packaging-wise, I appreciate how beautifully packaged and handy they are in terms of their size.

Usage and application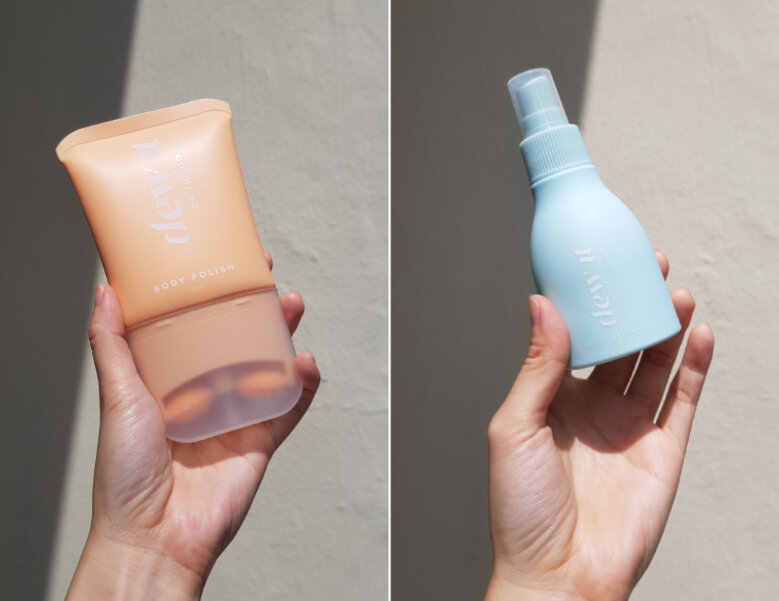 Daytime ritual: Body Polish SPF20 body lotion & Body Water Oil
In the mornings, I start with the Dew It Body Polish SPF20 body lotion. After dispensing the product onto my body, I roll the applicator back and forth a few times on my shoulders, thighs and clavicle area. The process feels quite relaxing and the product is something which you can easily apply with one hand (while you check your work emails and gulp down your coffee on the other.)
With its soothing blend of olive oil, sunflower oil and argan oil, this product not only massages your body but delivers UV protection, a soft dewy glow and moisturising properties to the skin as well. Above all, it's an effective reminder that suncare protection goes beyond your face.
For quick showers, I bring along the Dew It Body Water Oil with me, which is packed with a combination of natural oils such as bergamot oil and moringa oil to create a nourished-looking glowy effect on the skin. I spritz this a few times all over my post-shower body, do a quick rinse with water again (as recommended by the brand) before stepping out of the shower.
My favourite aspect of this product is its subtle scent, which gently lingers on my skin even after two hours or so. I find myself skipping my perfume altogether on days where I'm just working from home or running errands in my neighbourhood.

Evening ritual: Body Silk body cream & brush
Before bed, I reach for the Dew It Body Silk and apply the powdery cream product onto my arms, chest and legs with the Dew It Body Silk Brush. The latter's gentle bristles feel really soft on my skin and never fail to prep me for a stress-free evening ahead. Going back to the Dew It Body Silk, it features a lovely, faint scent too, which is likely due to its blend of ingredients including avocado oil, sweet almond oil and cocoa butter.
With its richer and thicker texture, I find myself waiting for half an hour or so before the product gets fully absorbed into my skin. This is something to take note of if you're the sort who immediately knocks out upon reaching the bed.
Final thoughts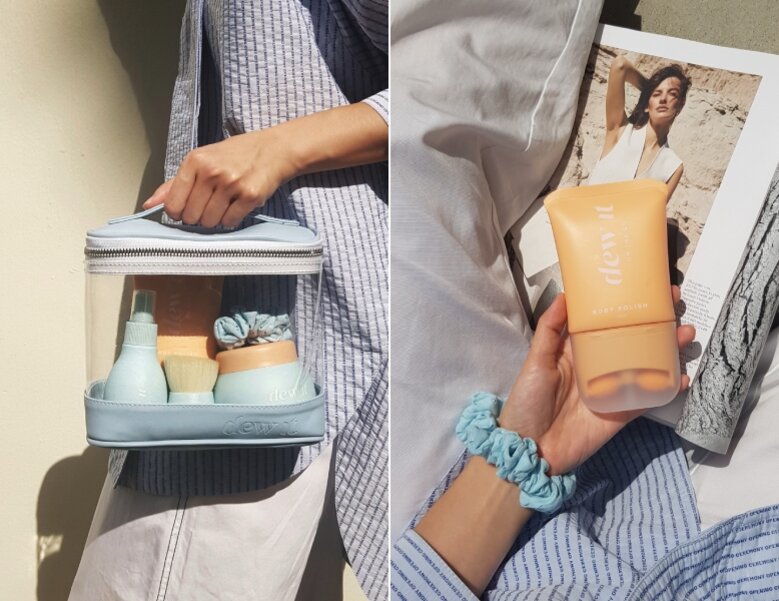 Dew It's bodycare range truly walks the talk in serving the needs of the modern, multitasking woman. After trying out the range for more than two weeks now, I can definitely see how it'd blend seamlessly into the daily routines of busy women from different walks of life — whether she's constantly out and about or hosting back-to-back virtual meetings from home.
My favourite product from the range is none other than the Dew It Body Polish, which successfully captivated my attention from the moment I first laid my eyes (and hands) on it. After all, whenever we draw ourselves back to the basics and essentials of skincare, we are reminded time and time again that sun protection is of utmost importance in reducing the risk of skin cancer and in preventing signs of premature skin ageing.
Dew It's body care range is now available exclusively on e-commerce platform BEAUBIT. Prices range from SGD10/~USD7 for a Silk Body Brush to SGD22/~USD16 for a Body Polish body lotion.
*The product was sent as a press gift. The views and opinions of the reviewer are independent and purely editorial.
Here's the 411 on chemically exfoliating your body, according to Dr. Dennis Gross.

Comments, questions or feedback? Email us at [email protected].