"TikTok hairstyles" are a dime a dozen but the Modern Topknot is the one perfect for sunny days. Think of it as the latest incarnation of the Messy Bun. Only this time, it's sleeker and more polished. So polished that you can even wear this hairstyle to formal occasions.
Case in point: Gigi Hadid sported it during British Vogue's summer party. Want to give it a whirl? Read on to discover how you can do this '90s-inspired look that's worn by supermodels from the decade like Kate Moss, Carla Bruni, Claudia Schiffer and more.
TikTok Modern Topknot: Tutorial, Inspiration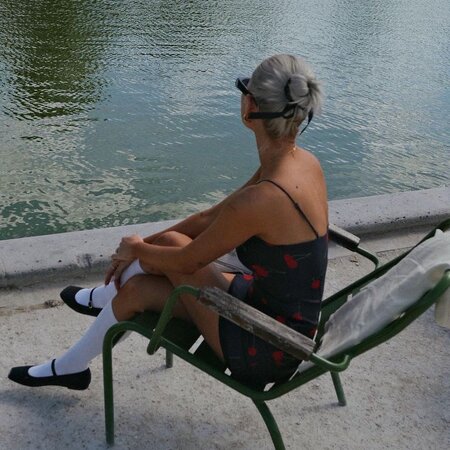 The TikTok Modern Topknot is characterised by its spikey tips and slicked-back look. Doing this hairstyle requires more steps than your average casual updo. But it's still pretty easy to achieve.
First, you need to part your hair in the middle and prep it with pomade or gel to make sure that there will be no stray baby hairs. Next, do a half ponytail. Then, gather your remaining loose hair and put them up using bobby pins. Put your loose ponytail into a bun and you're done!
If you're strapped for time, another version suggests pulling your hair back into a ponytail right away and just pinning any loose strands. Put your ponytail into a bun and that's it.
For those who have thick and curly hair, it's recommended to do this hairstyle on "week-old" hair so there will be enough moisture to hold your locks in place. Others opt to not pin up the front tendrils for a more carefree take.
It's undoubtedly a fun look! Will you be trying it?
(Cover photo from: @elenvlora)
Comments, questions or feedback? Email us at [email protected].