Wish you could sport a new hair colour every day? Well, now you can get a new hue with every temperature change. Yes, you read that right! Meet first-ever holographic temporary hair dye, THE UNSEEN Colour Alchemy.
THE UNSEEN Colour Alchemy: Shades, how it works
The innovative cruelty-free hair colouring is created in collaboration with Schwarzkopf Professional. It uses a patented structured light technology that reacts to any changes in temperature including direct sun exposure and hair styling tools. What you'll get is a whimsical, iridescent look that's unique to a particular moment. How cool, is that?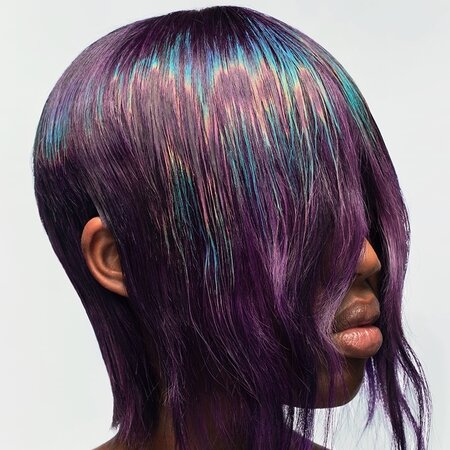 You don't need to pre-lighten or bleach your hair to use THE UNSEEN Colour Alchemy. It works even on the darkest tones of hair without damaging your locks and scalp.
There are five variants available: Borealis (iris purple transforms to clover green, flame orange, imperial violet), Phoenix (amber red transforms to burnt orange, pollen yellow, ultraviolet), Scarab (solar orange, jasmine green, lapis blue), Peacock (petrol blue transforms to peacock green, cyanine blue, ultraviolet), and Andrite (azalea pink transforms to emerald green, cobalt blue, ruby purple).
To use the hair dyes, you simply paint THE UNSEEN Colour Alchemy onto clean hair, comb through and then simply let it air dry or you can also use a hair dryer. The holographic dye will last until the next wash.
THE UNSEEN Colour Alchemy: Price, availability in Singapore
THE UNSEEN Colour Alchemy is available on the brand's website for GBP66/~SGD112. However, shipping is only limited to the UK, USA and European Union. For now, you may use a mail forwarding service to shop for the products.
Stay tuned for its availability in Singapore!
(Cover photo from: theunseenbeauty.co.uk)
Next, check out these nourishing hair masks for damaged hair.

Comments, questions or feedback? Email us at [email protected].