Mullets have often been the butt of jokes as a hair trend that's… well… not cool. This is despite reaching its popularity in the 70s and 80s, where entertainment icons like Billy Ray Cyrus, Patrick Swayze, and David Bowie helped it reach its peak. Its history can also be traced to as early as Ancient Greece, where statues from the time are seen sporting this familiar hairstyle.

There's just something about the mullet's unevenness — being bluntly short in the front and long at the back — that looks dated. It also doesn't help that it's often described as a haircut 'gone wrong'. So it's quite surprising that it's coming back as one of 2021's favourite spring hair trend — with some modifications.


Introducing the soft-serve mullet. Started by freelance hairdresser
Jordan Avery Z
, the look uses the 'business in the front, party at the back' principle of the classic mullet but balances it with a lot of texture and soft layers. This gives the look a smoother transition between the fringe and the tail of the hair, thus the 'soft serve' aspect of the look. It's also said to grow into a shag that has lots of nice volume and body.
Ready to give this new hair trend a try? Tips on styling the soft-serve mullet below.
Get the chop
The soft-serve mullet's basic look begins with textured baby bangs that go above your eyebrows. From there, the hair is cut in soft layers that frame the face shape. The rest of the hair is cut to show a transition from a textured bob ending just above the jawline to a tail that gets layered underneath.
Diffuse the hair to give it a lot of volume
After giving your new haircut a good wash, Jordan suggests letting it air-dry. When the hair is still damp, get a styling balm or any of your preferred styling products and scrunch it all over your locks. Set your diffuser on medium heat. Direct it at the tips to get that nice bouncy volume that transforms the blunt look of the layers into softer waves.
Don't own a diffuser? Put your head upside down and let your hair fall over your shoulders naturally. Then, use a blowdryer and direct the heat to the tips, letting them dry in an upward motion. Voila! Beautiful layers that mimic soft beach waves.
Elevate it by getting some curls
Natural volume not enough for you? Get inspired by the ice cream this look is named after and start twirling those locks. The silhouette of the soft-serve mullet gives the curls a nice structured shape. This prevents the hairstyle from looking frizzy no matter how big of a curling barrel you use for styling. Not a fan of heating tools? Try the
Curly Girl Method
instead.

Use the right haircare products
As with any hairstyle, this type of look also makes your hair susceptible to a lot of damage. That's why constant care is needed to make sure you're not comprising your hair's health while you stay on trend.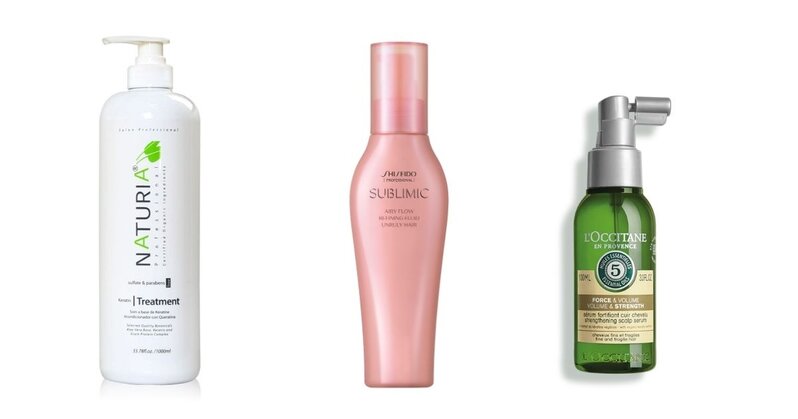 Our top care picks are the
Naturia Keratin Organic Treatment
, which delivers a salon-like soft, bouncy, and shiny finish to the hair that lasts the entire day; the
Shiseido Professional Sublimic Airy Flow Refining Fluid
, which makes the hair strong from external stressors and protects it from excessive styling, and the
L'Occitane Volume & Strengthening Scalp Serum
that helps maintain not just your locks but also your scalp's health, resulting in stronger and more manageable strands.
With the resurgence of retro trends both in beauty and fashion lately, we're sure the soft-serve mullet is only the beginning. Which old trend are you excited to see a 2021 version next?
(Cover photo from: @jordanaveryz)
Next, check out these vintage beauty ads that received an inclusivity makeover.
Comments, questions or feedback? Email us at [email protected].