TikTok gives birth to another intriguing hair trend — the micellar hair rinse. What is it and how does it work? Read on!
Micellar hair rinse TikTok trend: what is it, how it works
The micellar hair rinse trend was introduced to the TikTok beauty community by beauty influencer @abbeyyung. In the video, she drenched her hair with Garnier's Micellar Water Facial Cleanser and massaged it into her scalp before shampooing twice.
Next, she showed how her "super oily" locks became "soft and shiny" and "feel so clean" after doing the micellar-hair-rinse-before-shampoo method.
Curious about the science behind it? To put it simply, micellar water has "micelles" which can bind to dirt and oil. So when you wash off the micellar water, all the gunk that was stuck to the micelles is also washed off. Sounds great, right?
The only downside to doing this routine is its cost. One Garnier Micellar Water Facial Cleanser costs SGD17.90 per 400ML. And as seen in Abbey's video, you need to really drench your hair with micellar to see results. This means one bottle could give you only two to three washes.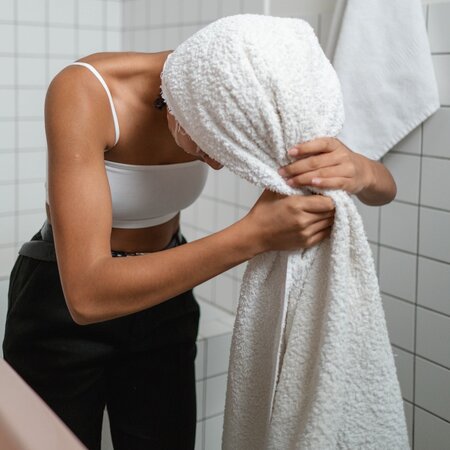 A good alternative would be to use shampoos that are already formulated with micellar water such as Pantene's Micellar Detox and Hydrate With Rose Water Extract Scalp Shampoo which is available for SGD15.20 per 530ML.
But of course, you can always try TikTok's micellar hair rinse method first and compare it with using micellar hair products. Would you try this trend?
Comments, questions or feedback? Email us at [email protected].