Korean dramas have recently been graced by actresses with soft, tousled hair — a hairstyle now referred to as the Korean soft bob. A classic go-to for girls with short hair, this hairstyle brings a certain lightness to one's look. This tutorial by Ira (@inwooxx on Instagram), a Korean hairstylist who specialises in styling and perms, teaches you how to create the perfect Korean soft bob.
Here's what you need to know.
It's perfect for short hair
Short-haired girls, rejoice! While you can do this for medium-length hairstyles, it doesn't quite have the same look at the end. The soft bob is best when the waves frame the face. Korean actress
IU
was seen sporting this hairstyle when she had short hair. With or without bangs, the light curls really adds a freshness to a look.
Use simple hair tools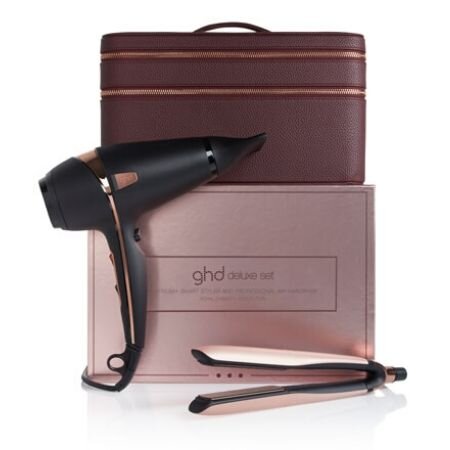 ghd Platinum and Air Rose Gold Deluxe Set, GBP298/~USD389.19. (Photo from ghdhair.com)
No need for complex or special hair tools. This hairstyle is easily DIY-able. All you need is a hair straightener to do most of the waves and a hairdryer to add more volume to your hair. Don't forget to use heat protectant spray, so your hair won't get damaged from the heat tools.
Start from the middle
The Korean soft bob hairstyle has waves that go from the middle portion of the hair, curling inwards to your face, and flicking out the ends outwards. The ends are about an inch long. The wispy ends are bigger in front, often ending at chin-level, and go all around to the back. It's best to work in layers to create volume for this fluffy hairstyle.
Don't forget the roots
To finish off the Korean soft bob hairstyle, use a hairdryer with a flat nozzle attachment to add more volume to the roots. Scrunch up the top portion of your hair with your palm, almost pushing it up and forward toward the hot air. Do it on both sides of your part to balance it out. This fluffs up your hair, creating the signature tousled effect that is this hairstyle's trademark.
Take a look at the
hair trends
set to dominate this year.
Comments, questions or feedback? Email us at [email protected].