Sex And The City star Kim Cattrall may have opted out of reprising her role in the reboot And Just Like That but she's returning to the spotlight in other ways. The 65-year-old actress is leading the campaign for the OLEHENRIKSEN Touch Collection which is the botanical skincare brand's first-ever bodycare range.
Why Kim Cattrall is the OLEHENRIKSEN Touch Collection ambassador
There's no doubt that Kim Cattrall exudes confidence. She garnered fans for her portrayal of the flirtatious Samantha in Sex And The City because of it. In real life, her enduring allure is why she was chosen to be the face of the first OLEHENRIKSEN Bodycare Collection.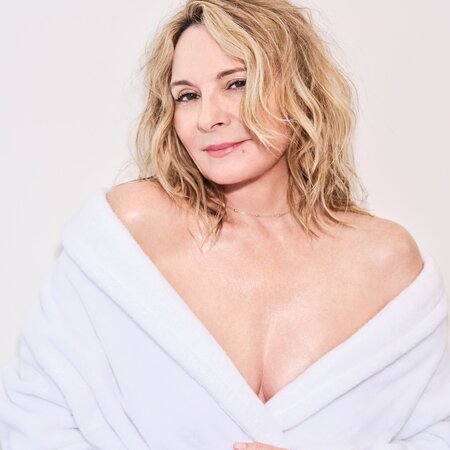 "Kim exemplifies so much of what the OLEHENRIKSEN brand stands for — exuding joy and confidence of living one's truth," says founder Ole Henriksen. "I feel lucky to have met Kim years ago when she would come into the OLEHENRIKSEN Spa. She not only glows from the inside out, but is such an inspiring and powerful woman.
OLEHENRIKSEN Touch Collection: ingredients, price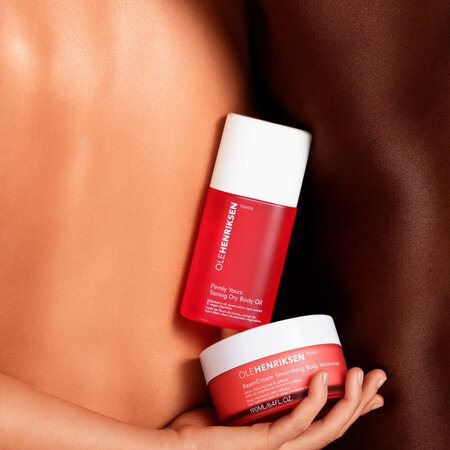 The OLEHENRIKSEN Touch collection will debut with two products: the BeamCream Smoothing Body Moisturizer (SGD58 per 190ML) — formulated with fruit enzymes (AHA), caffeine and a blend of rich butter to deliver hydration and a smoothening effect — and the Firmly Yours Dry Body Oil (SGD63 per 100ML), which has peptides for strengthening the skin barrier; elderberry, black current and cloudberry oils for deep hydration; sweet white lupin for improving elasticity, and antioxidant-rich vitamin E for protecting skin against the damaging effects of pollution.
Where to buy OLEHENRIKSEN Touch collection in Singapore
OLEHENRIKSEN BeamCream Smoothing Body Moisturizer and Firmly Yours Dry Body Oil are now available on Sephora Singapore's website and boutiques.
Comments, questions or feedback? Email us at [email protected].