Beauty brands often find their roots in their founders' backstories, from how they discovered skincare to the skin woes that plagued their teenage to early adult years. Ole Henriksen Skincare is no different.
Ole was inspired to explore the world of skincare after late-night performances on-stage and poor diet from touring as a professional dancer started showing on his skin. He eventually consulted an aesthetician who was able to whip his skin into shape and the rest, as they say, is history. He went on to receive a degree in London's Christine Shaw College of Beauty (with honours!) and opened his own spa in Beverly Hills. Over the years, he's worked as an esthetician for celebrities the likes of Cher, Madonna, David Bowie, and Katy Perry — the list goes on. Read on to know more about the skincare specialist's story, beauty beliefs, and lifestyle tips.
Discovering skincare and self-care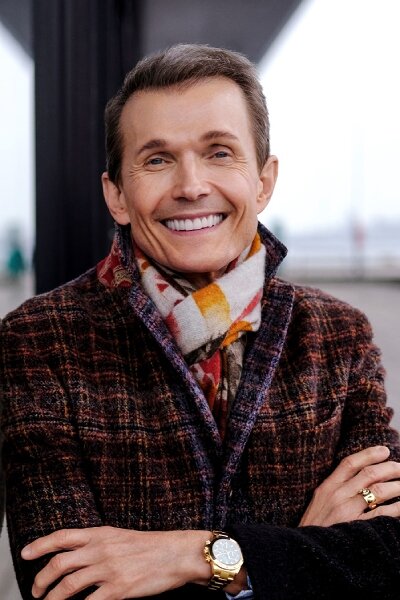 As a young man, Ole spent his days as a professional dancer, touring around the world before eventually settling in Jakarta, Indonesia. Heavy makeup, late nights, and admittedly poor diet was his norm back then. Soon enough, his skin started showing the effects of his lifestyle. "I had cystic acne as a young man," he recalled. "My skin was blossoming all over the place with severe cystic eruptions."
It was only after consulting his first aesthetician, an Indonesian woman named Lagita, that he truly saw the value of taking care of his skin. He soon left the dance world behind and enrolled in a London-based beauty college where he learned the tricks of the trade and opened his own skin spa. Years later, he founded his namesake skincare brand.
His work allowed him to travel all around the world, meeting a diverse number of people. "I travelled the globe for the brand but my favourite job, in addition to creating products, and the one thing I want is for every woman and every man around the world to love the person they are [by taking care of themselves]."
Living a healthy lifestyle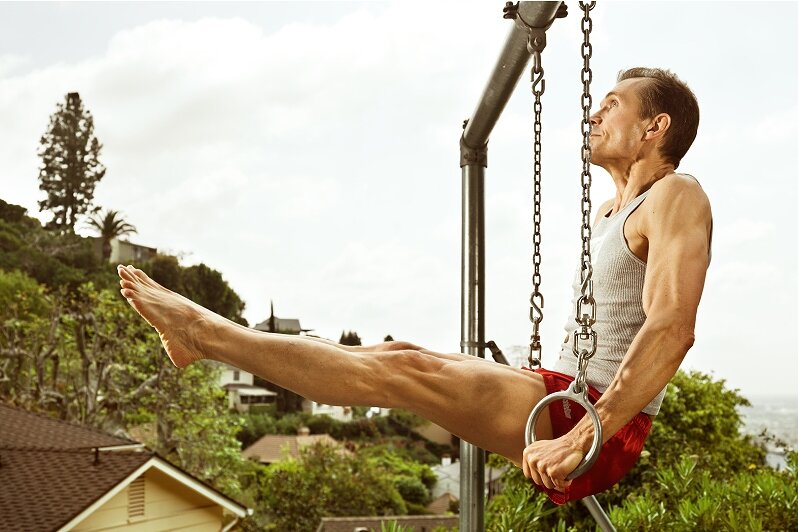 Do you also want to start taking care of yourself more? You can take a cue from Ole's active lifestyle. Aside from his skincare routine, which he refined over the years, Ole attributes his youthful appearance to his healthy habits. "At my age, I am at a different level but I can do the same things with my body now that I could when I was younger," he shared. Some of his go-to physical exercises include pull-up bars, stretching and doing 300 push-ups a day.
Exercise has another benefit, he says, and it involves your skin. "Body exercises help rev up circulation," he explained, which gives our skin a healthy glow. "You can do yoga, pilates; you can play tennis, handball, whatever it may be, but that matters so much."
But aside from that, he also focuses on his inner health by meditating daily and keeping his brain stimulated. Ole has written eight books, some cover skincare tips and are currently circulated in Scandinavia. "It's clinically proven that being physically strong also helps maintain a very strong brain," he added.
What is strength?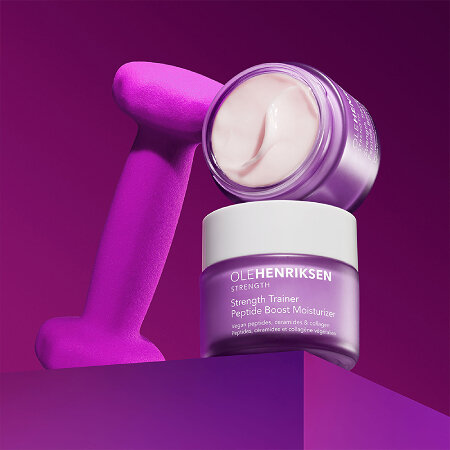 Inspired by his newest product, the Strength Trainer Peptide Booster Moisturiser that strengthens the skin's moisture barrier, we asked Ole: "What does strength mean to you?" His answer is simple and embodies his life philosophy.
"Strength, to me, is really a strong body and a strong mindset," he shared. "When I say a strong mindset, it's that the determination to be driven in life, to be out there, wanting to just challenge yourself now nonstop whatever your interests are."
Ole Henriksen products are available in Singapore through Sephora stores and Sephora.sg.
See into the minds of beauty's movers and shakers here.
Comments, questions or feedback? Email us at [email protected].