Maintaining long hair requires patience and commitment. You would need to dedicate more time to washing, brushing and caring for it than if you're sporting a short bob. Long locks are also more prone to tangling, damage and breakage. But the good news is, there are simple ways to prevent long hair woes from happening. Whether you want to maintain your long tresses or just can't get a haircut right now, here are easy-to-follow tips on how to take care of your long locks from Sabrina Jojo, one of the lead stylists at Kimarie Salons.
Wash your hair with cold water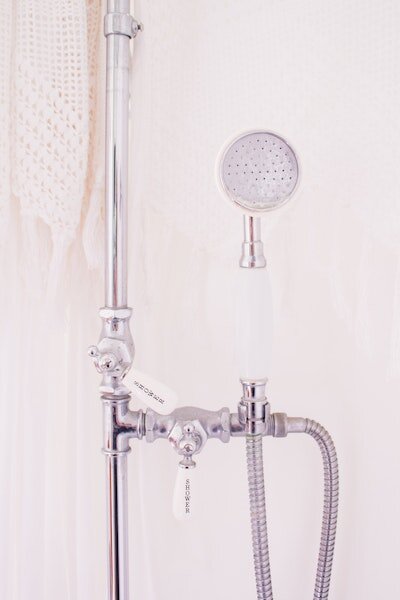 Even if we live in the tropics, most of us still enjoy taking a relaxing hot shower. But for washing your hair, it's a better move to turn down the temperature. Sabrina explained that hot water opens up the cuticle layers of our hair strands and releases moisture locked within the hair, causing it to dry out and be more prone to breakages.
Concentrate on your scalp when you shampoo
Shampooing isn't actually for your strands, it's for your scalp. "We should focus the shampooing on the scalp as that's where cleaning is needed the most," Sabrina said. She also added that the best way to cleaning scalp and hair is to have a shampoo for your scalp (comes in variants for oily, dry, sensitive, dandruff, hairless) alongside a hair cleanser (selections differ for coloured hair, dry hair, brittle hair, chemical hair). She cautioned that shampoo strips off hair moisture so it's important to apply a conditioner right after washing your hair. And how often should you wash your hair? The answer depends on the product you're using. "As long as you are using a shampoo that is suitable for your hair type and doesn't dry out the hair and scalp, it's okay to wash every day if needed," Sabrina said.
Avoid applying conditioner too close to the scalp

While using a conditioner after shampooing is essential, it's important to keep in mind that applying your conditioner too close to the scalp can cause greasiness. "Strands up to six inches from the scalp receives natural moisture," Sabrina said. For those who naturally have an oily scalp, Sabrina advised using a leave-in conditioner instead of a regular in-shower. "Applying leave-in conditioners on towel-dried hair followed by blow-drying will help retain the hair's moisture," she shared.
Never use force to remove tangles
Detangling long hair can be a challenge, especially if you have thick or curly locks, and we sometimes get frustrated and apply sheer force to beat it into submission. But there is an easy way to do it with minimal hair loss and damage. This method involves a blow-dryer, leave-in treatment and your fingertips. Sabrina instructed to apply the hair treatment generously on wet hair and blow-dry locks while combing through with your fingertips. "The heat from the dryer will seal up the cuticle layer, releasing the tangles away from each other safely without force," she said. "Never ever use force to remove tangles!"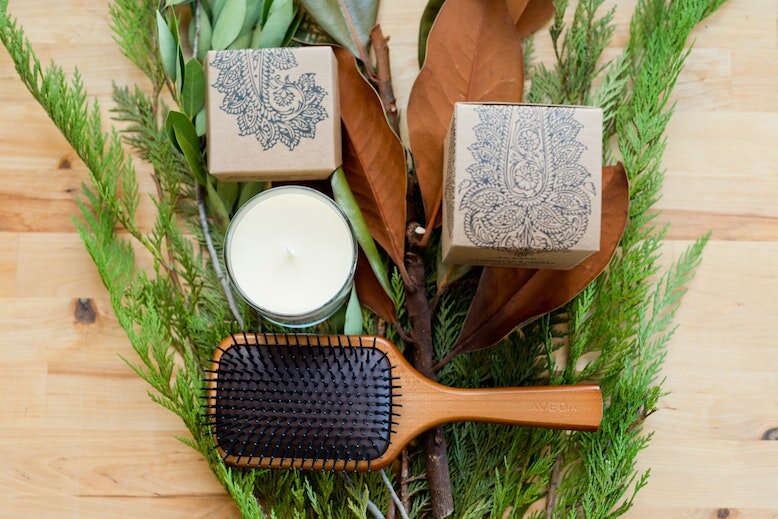 For touch-ups, Sabrina says you can also use a big paddle brush as it "magically does the trick with minimal effort".
Don't rub your hair when towel-drying
We're all guilty of this! It's just something that is intuitive to us. However, this can actually cause our strands to be damaged. "The right way is to wrap your hair in the towel and do gentle squeezes instead," Sabrina advised.
Use hair serums to avoid frizz
We often have this impression that frizziness is a given when you have long hair, but that doesn't have to be the case. Using heat protectant and hair serums can keep you frizz-free. "Our hair absorbs moisture from the humidity, this is the reason why hair tends to frizz up. A good serum will prevent all that without weighing down the hair or causing stickiness," Sabrina said.
Use a big butterfly clip or scrunchies instead of elastic hair ties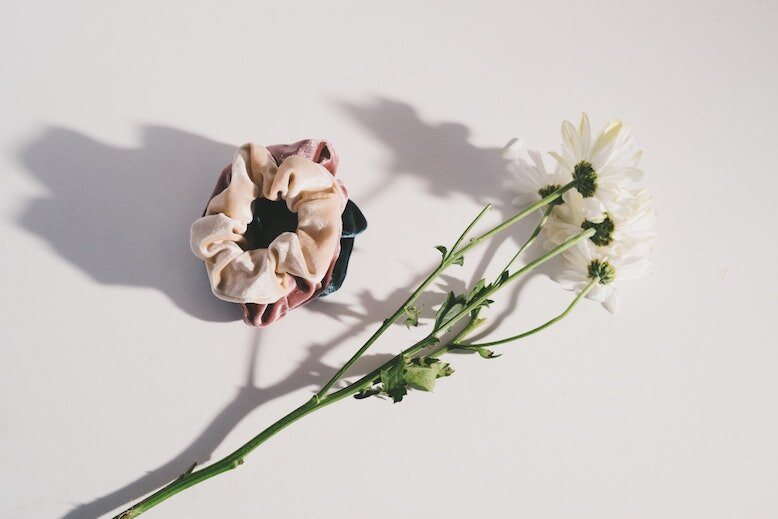 It's a popular belief that elastic hair ties, with its constant pressure on the hair, can damage strands — and we're not wrong. Some good alternatives to a hair tie are big butterfly or claw clips and scrunchies, according to Sabrina. "Fabric-covered scrunchies are actually better for the hair compared to rubber elastic hair ties as the rubber causes friction and breakages," she said.
Don't sleep with your hair wet

There are many old wives' tales about sleeping with wet hair: it causes migraines, colds and will damage hair. Out of those three, only the one about hair damage is true. "Sleeping with wet hair causes our scalp to weaken, leading to hair loss in the long run. Besides that, leaving the hair to air dry leaves the cuticle layers opened, exposing to potential damages," Sabrina shared.
Give your scalp lots of lovin'
Lastly, Sabrina's final tip is to have patience when taking care of your long locks. "Having long, beautiful hair takes time and effort, so please give your hair more love without neglecting your scalp," Sabrina said.
Next, discover great haircare lines from non-haircare brands.
Comments, questions or feedback? Email us at [email protected].