As a long-time user and fan of the Dyson Supersonic hairdryer, I was pretty excited when I received an invitation to Seoul for an exclusive media preview of Dyson's newest developments and Airwrap complete attachments.

While there, I learned quite a bit more about what goes behind their innovations, and the key to a good hair day.
The Science Behind Air & Hair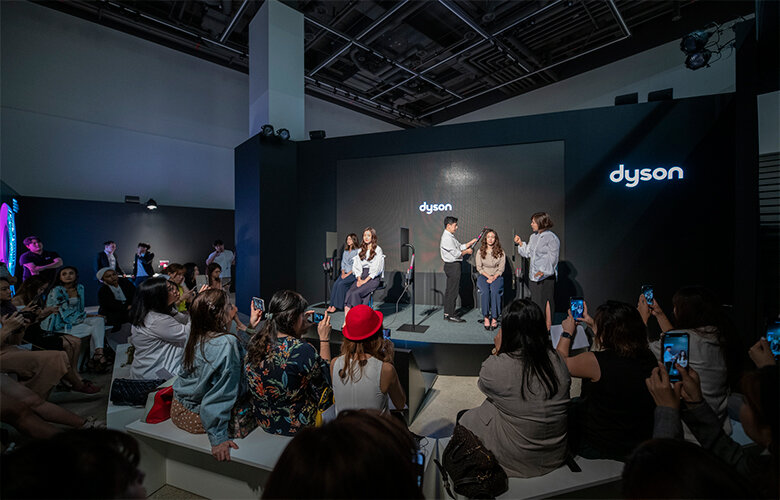 According to Sam Burrowes, who hosted a session in his capacity as Advanced Design Engineer, New Product Development, Dyson conducted a global hair study on the attitudes and behaviours towards hair care and styling to truly understand the science of hair, and came up with solutions that thoroughly address the concerns and needs of users around the world.
Perhaps the most prevalent — and not entirely surprising — insights shared was that the top hair-related concern pertained to hair damage from excessive heat, use of styling products, and loss of shine; this was followed by worries about scalp health, with some consumers opting to air dry their hair rather than use hairdryers in order to protect their scalps.
This year — less than a year after the launch of the Dyson Airwrap that went viral online — the brand has unveiled its response after months of research and testing…
Improved Scalp Care & Styling with the new Dyson Supersonic hairdryer attachments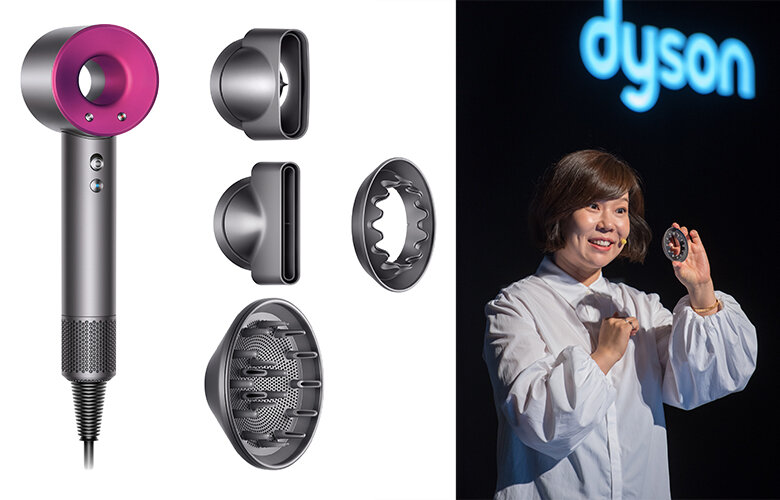 In answer to reviews on styling and drying with the Supersonic hairdryer, Dyson has launched a series of hair care and styling attachments that include a Smoothing Nozzle that controls airflow for a smooth, natural finish; the re-engineered Styling Concentrator and Diffuser for section-by-section precision styling and smoother curls respectively; and perhaps their most significant new haircare innovation — the Gentle Air attachment.
Having received substantial user feedback that the speed of air from the Dyson Supersonic hairdryer can be too strong, especially for those with a sensitive scalp or fine hair, Dyson designed and launched the Gentle Air attachment. Engineered for fast yet gentle styling, this accessory provides a softer, more diffused airflow while still drying hair quickly.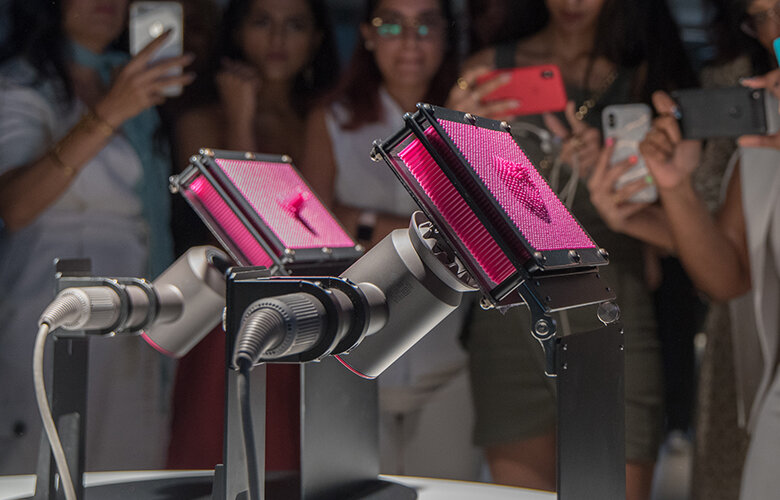 For users with colour-treated hair, the Gentle Air attachment also promises to help keep your hair colour's brightness for longer thanks to lower hair drying temperatures.
According to top Korean celebrity stylist Je Hee Park, who also hosted the media session, the Gentle Air attachment reduces the amount of stimulation on the scalp significantly, compared with using the Supersonic without it. This is particularly helpful for users experiencing hair fall issues as lower scalp stimulation helps slow hair fall. She also shared that her clients find the drying process a lot more comfortable with the Gentle Air attachment, with fewer flyaways.
The Gentle Air attachment for the Dyson Supersonic is now available in Singapore at the Dyson Demo Store-Beauty Lab for SGD49, and online on their website.
If you're looking to get a Dyson Supersonic hairdryer for the first time, however, they now come already kitted with the Gentle Air attachment as well as the new smoothing nozzle, re-engineered Styling Concentrator, and Re-engineered Diffuser.
Easier Curling & Styling With New Dyson Airwrap Complete Attachments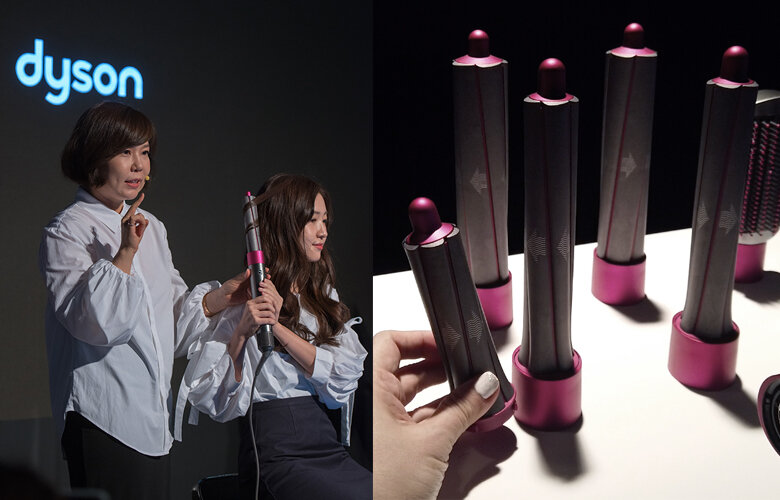 Long-haired
Dyson Airwrap
users, rejoice! Following numerous reviews indicating a need to curl each section of hair twice or even thrice in order to curl the entire length, Dyson has announced new
30mm
and
40mm Airwrap
barrels
that are 50 per cent longer, to save time and energy. What this means is that users can look forward to being able to curl longer sections of hair in one pass, finally. You can also get the complete Dyson Airwrap set that includes these attachments.
For longer-lasting curls, Park recommends using a nourishing treatment mousse on wet hair before curling it.


Dyson has also introduced a new pair of smoothing brush attachments that are smaller than their predecessor, making them easier to manoeuvre while also opening up new possibilities for users with different hair needs.
Not only do they make styling a breeze for those who grapple with frizzy hair on a daily basis, but they also offer added precision and control for the styling of bangs. Users with shorter hair can also look forward to creating C-curls with greater ease.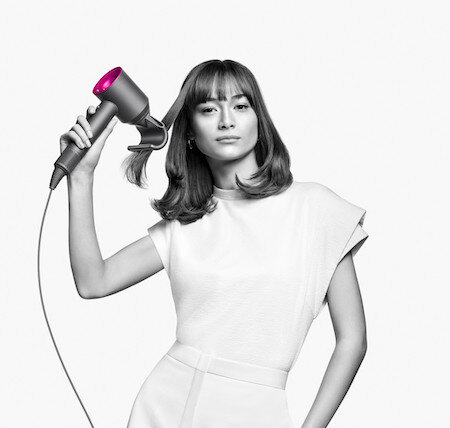 Update: Dyson has also added the Flyaway attachment for the Dyson Supersonic hairdryer. It's made to attract and lift longer hair strands to the front while taming and pushing back flyaway hairs out of sight. You can shop the new attachment in Singapore for SGD49.
You can also get the Dyson Airwrap Complete set, which comes with all the new attachments, for SGD599 at the Dyson Demo Store–Owner Centre at Capitol Singapore, Dyson Demo Store–Beauty Lab at Funan Mall, and the Dyson Demo Zone–Westgate beginning 12 August.

Comments, questions or feedback? Email us at [email protected].