Admit it — bouncy, flouncy and glorious locks make all the difference when it comes to our self-confidence. That's why our hair is dubbed our crowning glory. So when our tresses take inevitable hits like dryness, brittleness, and other damages due to our lifestyle, a hair-tervention must be put in place.
Save your mane and flaunt your tresses proudly with these haircare picks nominated at Clozette Beauty Awards 2020.
For the social butterfly: IGK Rich Kid Coconut Oil Gel
Is your to-do list always filled with commitments day-in and day-out? You wouldn't want your hair getting in the way of your social-heavy schedule — especially if it gets slick and greasy due to your chosen hair product. Good thing IGK Rich Kid Coconut Oil Gel brings in all the miracles of coconut oil for the hair. This lightweight styler gives your locks a smooth and healthy shine without the sticky and heavy feeling while nourishing your hair with its infusion of coconut oil and Vitamin A. It's also free of sulfates, parabens and all other hair and skincare no-nos.
For the outdoorsy gal: OGX Argan Oil of Morocco Extra Strength Penetrating Oil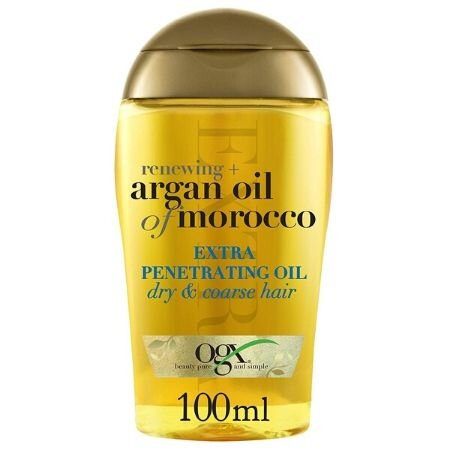 Is coarse hair getting your down? Give it some loving with the OGX Argan Oil of Morocco Extra Strength Penetrating Oil. This precious concoction of Moroccan argan oil promises to deeply penetrate each strand for stronger, softer and well-protected strands no matter what hairstyle you have planned for the day. If you're also a heavy heat-styler this also claims to help deal with heat and UV-related damage for silkier and healthier hair days ahead.
For the dye daredevil: Palmolive Expertique Coloriste Conditioner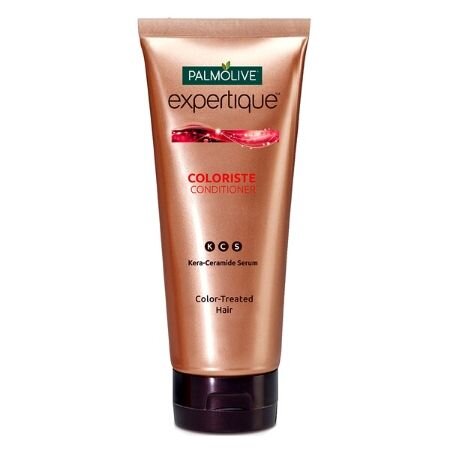 We're all for celebrating boldness and creativity with your mane — as long as we keep hair damages at bay. Agree? Consider Palmolive's Expertique Coloriste Conditioner as your next go-to. Formulated with Kera-Ceramide Serum and Tea Leaf Extract to make sure your hair retains its bounce, health, and beauty — while maintaining your chosen dye's vibrancy — this shampoo will help you say yes to more hairscapades.
For the go-getter: Pantene Miracles Dual Active Serum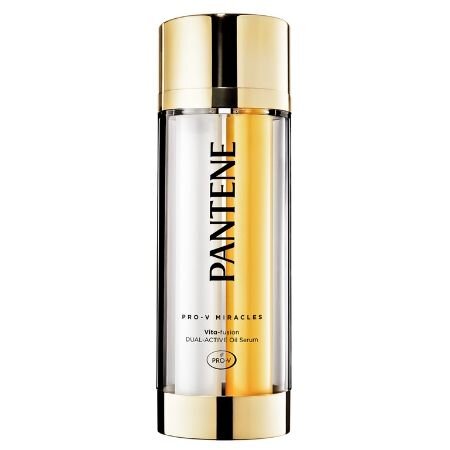 If going to the salon is not on your priority list, Pantene Miracles Dual Active Serum's dual formula has got you covered. This leave-in treatment fuses the power of a serum and hair oil to revive your hair's shine in an instant while keeping it protected and well-nourished all day. The notes of a sweet berry blend and hints of jasmine and rose also keep your tresses smelling fresh from day-to-night, allowing you to go about your busy go-getting routine without having to worry about the state of your crowning glory.
For the hair-ographer: Ryo Damage Hair Treatment
Heated curls, heatless curls, au naturel, dyed, professionally cut, home snipped — your hair has experienced it all. You consider your hair as an extension of your mood and personality and on some occasions, it pays a hefty price. Good thing Ryo Damage Hair Treatment is ready to save the day with its promise of split-end treatment, in-and-out nourishing and hair damage control using the power of pomegranate and camellia oil. Your exciting hair days won't be put to a halt with this in your arsenal.
Found your haircare match on our list? Cast your vote at our Clozette Beauty Awards 2020 poll now!
Next, check out which skincare tech gadget made the list here.
Comments, questions or feedback? Email us at [email protected].