Ever wondered who the people behind your favourite beauty products are? Take the MAC Lipglass for instance. Well, Jenny Frankel has the answer — she invented it. Aside from that, she's had 20 years of experience developing products for various brands including CoverFX as a chemical engineer. Now, as the founder and president of the beloved, easy-to-use and cruelty-free brand Nudestix, she has a first-hand view of the entire process — from brainstorming to marketing, you name it, she has her hands on it. Curious to know more? Read on.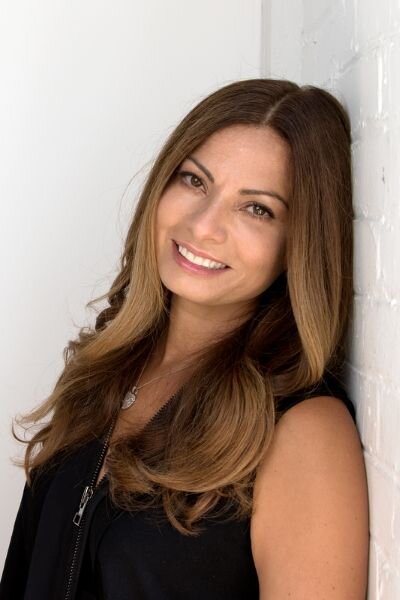 Answering a call
When her daughters Ally and Taylor came up to her, saying that there weren't any makeup products for them, Jenny — who was then already enjoying retirement — was intrigued. Her then-teenaged daughters wanted easy-to-use, minimal makeup products, which were a stark difference from the poreless foundation looks that were circling the internet circa 2011.
Affirming her daughters' sentiment, the women Jenny saw going about their day — in coffee shops, in transit, or out for lunch — barely wore any makeup and lived fast-paced lifestyles. That's when she decided to come back to the beauty world. With her daughters as her muses, she started working on the first Nudestix product. The idea was simple: easy-to-use, minimal makeup that you can apply even in the car going to work. Now, Nudestix is a global brand that has almost a hundred products — including a collab with Hilary Duff — available in over 30 countries around the world.
On constantly creating something new
Despite already having a presence in many different places, Jenny still sees Nudestix as a small — albeit global — brand. Their size, Jenny says, brings a lot of advantages — one of which is being able to introduce new products to the market quicker. For Nudestix, they make it a point to stay updated on what's being used in Fashion Week shows, what makeup artists are doing, or what the latest innovative ingredient in Korean skincare is to stay on top of the trends — well before the public even notices.
And even though developing a product can go as far back as two years prior to launching, Jenny says releasing a product really depends on the demand for it. They might launch a product earlier than expected because there's a big need for it at the moment. Other instances, such as issues with technology, can push back a launch date. "The process of product development is the same whether it was Nudestix or any other brand I've worked with — small or big. It's really about working on many things at once." You can bet that there's always a concealer, a powder, an eyeshadow, or a blush constantly getting a makeover in the Nudestix HQ.
While developing and improving formulas is very important, let's not forget the packaging, too. Eye-catching packaging gets the customer to look, and hopefully, be interested in what the brand has to offer. The newest must-have should also feature a refreshing yet lasting packing. "[The latest beauty innovation] later translates into cool, forward-thinking packaging in a collaborative way with global manufacturers." Just take a look at their first products, the multi-purpose pencil sticks, to see what she means.
Focus on your why
You may have noticed that a lot of time and effort goes into creating good beauty products. But aside from consistent quality and innovation, there should also be a clear purpose behind making a product like makeup. For Jenny, it's really simple. "Every company should be attentive and compassionate in order to understand how and who to formulate products for." She firmly believes that diversity and inclusivity should be at the forefront of every brand's development process, especially global brands. "Nudestix is a global brand, and when we create a product we think about all skin tones, all ages, all sexes, all skin types. It's really important as a human to have that!" True to their brand ethos, they're one of the few brands that began showing different genders, skin tones, and body types in campaigns from the get-go.

It's not easy being a brand whose entire identity is based on encompassing every individual. It requires in-depth forethought, purposeful representation, and authentic insight into what their consumer wants. But being part of every step of the development process allows Jenny to take control over the direction Nudestix is heading. "Having that type of control allows me to understand what our customer wants," she says. She adds that she values working closely with their partner retailers to figure out what consumers need and will need in the future. Even though it's a long and gruelling process to take an idea to the shops, Jenny is more than ready to keep doing it. "It's all about being in the lead and creating something that doesn't already exist in the marketplace."

Nudestix products are available in Sephora stores and Sephora.sg.
Interested in all things hair? Get to know Act+Acre's Helen Reavey.
Comments, questions or feedback? Email us at [email protected].