Life as we know it has been put on a pause these past few months as we battled the first few waves of the pandemic. As we all stayed at home, the beauty industry was one of the hardest hit during this time with many businesses unable to keep their businesses running as usual. Thankfully, we're gradually recovering, with cities relaxing their quarantine measures in an attempt to bounce back. This fills us with so much joy and excitement, and we see our beloved salons, clinics, and stores reopening. Cue in the era of the "new normal" — hopefully, a mere transitory period where we could live life as we hope to all while being mindful of our safety and health.
Still, at this time, we can't fully return to the everyday we were used to, given the health risks still lingering about. What will change then in the industry we turn for our much-needed self-care? We ask industry experts on the adjustments the beauty industry has to take moving forward. Dr. Angela Hwee, Lead Doctor of The DRx Clinic in Singapore, Malaysian makeup artist Gavin Soh, and Fil-Am hairstylist Leslie Ferrer Espinosa share their thoughts on beauty in the new normal.
Adapting to new skincare woes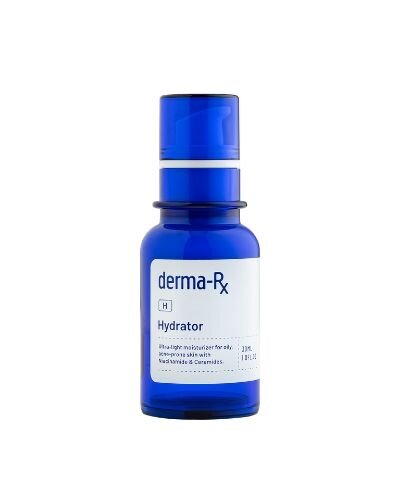 We're bringing along new safety habits in this new age, with masks and face shields now necessities when going out. Dr. Angela explained that wearing them all the time will make our skin oilier faster. Along with the drastic change in diet some are experiencing, this is all bound to cause or worsen acne breakouts. Because of this, she emphasised the need to adopt new skincare regimes to prevent aggravating our skin concerns. Products that are less oily and are made for oily and acne-prone skin will rise in popularity. In line with that, Dr. Angela also suggested we opt for lighter, water-based moisturisers instead to keep hydrated. "Only if the skin still feels right and dry should we apply a thin layer of lotion over the drier areas only," she expounded.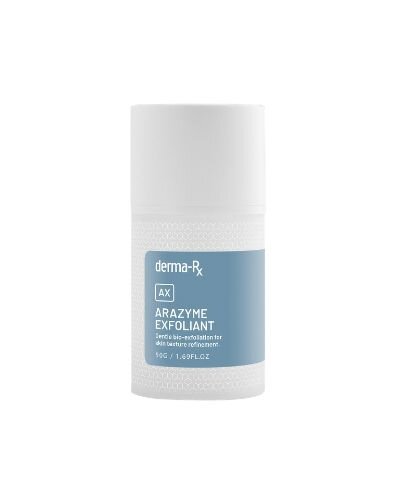 And of course, healthy skin requires a good turnover. For this, Dr. Angela also shared that we need a gentle exfoliating product to regularly remove our dead skin cells. It's important that when we unclog our pores, we don't use products that strip away our skin's natural moisture, especially with face masks further causing irritations to our skin.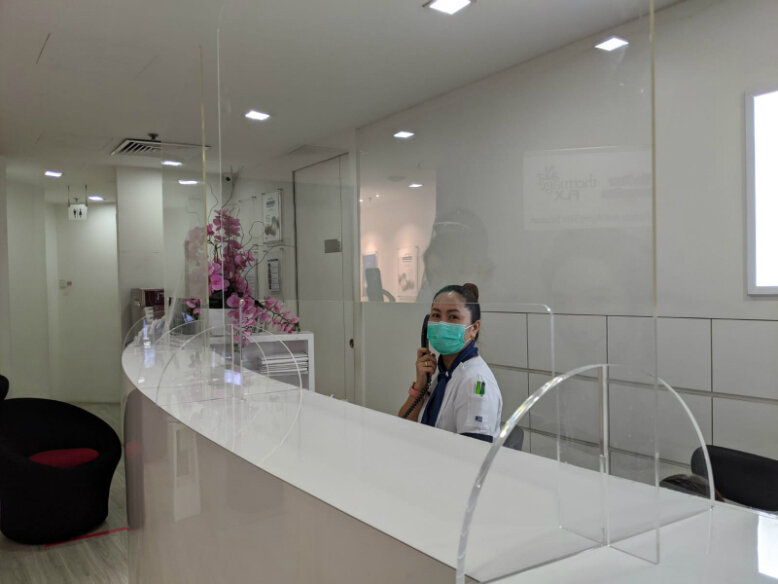 But for severe skin issues that persist, it's best you reach out for professional advice. With lockdown measures eased, a lot of derma clinics like The DRx Clinic are resuming a few of their treatments all while implementing a strict protective plan for all. You may notice that your go-to clinic is implementing different precautionary measures aside from implementing safe distancing, such as temperature checks, frequent sanitation, and use of full protective gear. A medical and travel declaration may also be requested before you're allowed to get treatment. It's a lot, but it's a must for everyone's health.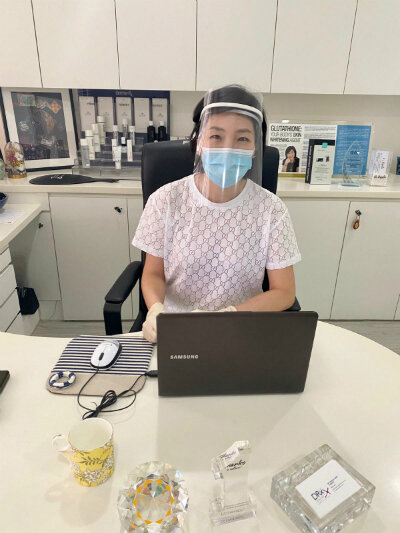 Meanwhile, those wary of going out for now can still address their concerns even as they stay at home. Teleconsultation can now be arranged with many dermatologists so that you can still get direct advice on how to treat your skin. However, there are still limitations in this method of consultation. Dr. Angela shared, "If the resolution or lighting is poor, a proper physical examination is difficult. Patients will then have to be advised to come to the clinic for a face to face consultation instead. Naturally, if the condition requires procedures, this also has to be done in the clinic."
More colourful and enriching trends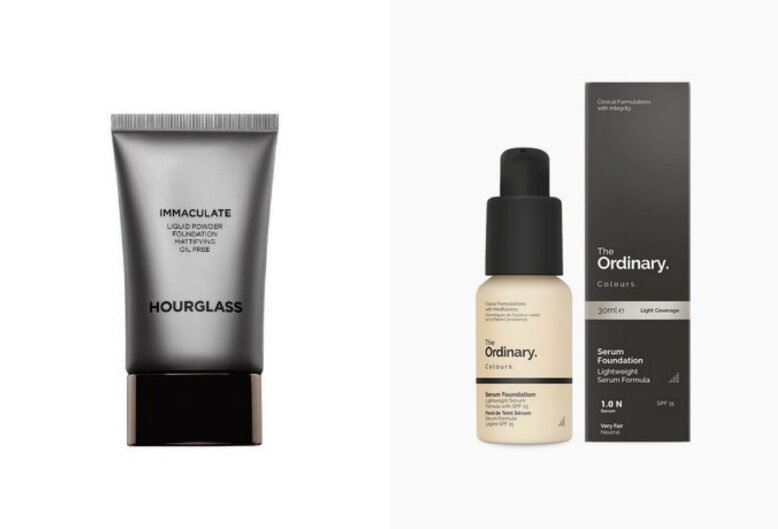 The pandemic will not only bring about changes to our skincare routines but with our makeup as well. Given the skin issues aforementioned, Gavin reckoned more and more will turn to hybrid makeup products that offer multiple benefits. Long-lasting, highly pigmented makeup that gives our faces a touch of colour is always welcomed, but now, more emphasis is placed on products that cater to our skin's health. Aside from those that provide protection from the sun and UV rays, those with sebum-control properties "that could help mitigate the acne breakout due to prolonged wearing of masks would probably be very well received too, " Gavin noted.
Skincare and makeup have gradually been merging together in the past few years, but the makeup artist believes these two aspects of beauty will become even more progressively blurred in this time. According to Gavin, consumers are "becoming more conscious of the health and wellness impact not just to themselves but to the environment and surroundings in the pursuit of their beauty."
With everyone fueled by the stress of the pandemic, he added, people will place more emphasis on things that will help them balance personal joy and simplicity. A lot have been turning to creative pursuits during this time, which, of course, includes makeup. With masks covering half of our faces nowadays, people are experimenting with new ways to have fun with their looks. In this time, Gavin believes the bold, saturated pastel colours — aesthetic "similar to the retro mood of the 60s to 80s with a touch of Orient" — will top the trends once again. For a look that's perfect any time of the day, with or without a mask, he suggests to "avoid heavy, dark, or metallic shades. Emphasise the eyes with colours that feel light and bright, coupled with a nude, airy face."
Lastly, there's also the matter of hygiene we need to reconsider in this climate. Sanitation of all brushes and tools after each use has long been a must, especially so if they're for professional use. But, in this time, as a makeup artist, Gavin feels the need to be extra prudent regarding such procedures, as these are necessary to give customers a sense of security. Basic disinfecting routines, he believes, should be carried out again in front of the customer to show professionalism and give them reassurance. Moreover, he said, "We also need to have increased awareness towards the customer's personal needs to establish that personal connection." Gavin sees this connection and sensitivity essential to offer the ideal makeover that's perfectly suited to his customer's unique character.
Embracing the natural
Aside from our looks, most of our hairstyles also got quite the makeover during our time in quarantine. "With the luxury of time at home, it has been easier to experiment with hair care," hairstylist Leslie noticed. Not only that, but it's also been easier for us to let go. For one, she shared, "A lot of my audience has curly, wavy, or coily hair. They got to take breaks from their hair washing routines and found that less washing is best because the natural oils can come out, meaning there were fewer products needed." All this time at home with ourselves will let us appreciate what we already have and embrace our natural beauty.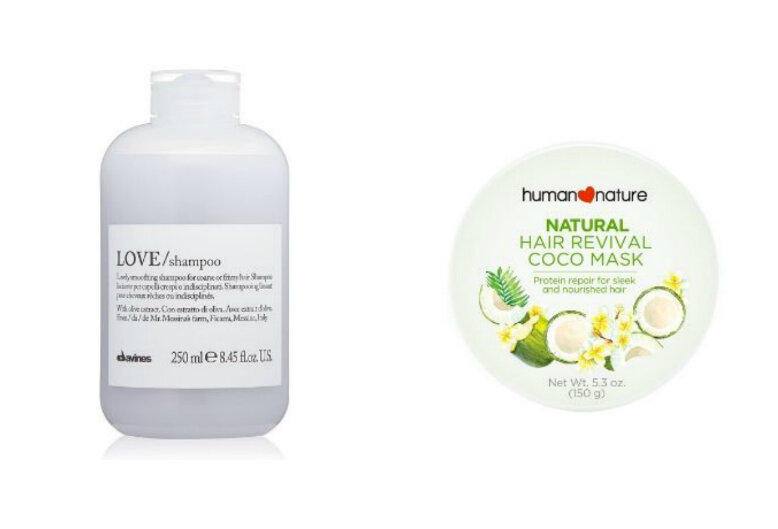 "We are becoming more and more aware of the things that we consume and put on our hair and skin and I feel we are moving towards natural, gorgeous, simplicity," Leslie explained. With this, she believes the already emerging trends of zero waste and DIY haircare will only be more popular moving forward.
To help people cultivate self-care skills during the lockdown, a few stylists like Leslie held virtual haircut sessions, teaching their clients to do minimal and non-frightening techniques at home. Our at-home transformations can not only inspire us to be more confident of ourselves but they also teach us to value the professional help we get. "I think people will love their stylist even more after realising how they need that other set of eyes and hands, and also the training, experience, and expertise to give you that amazing 'I just got my hair done' feeling," Leslie noted.
And finally, with salons opening up, we can finally experience that amazing feeling she just described. Hairstylists, on the other hand, will definitely be kept busy with all the cut and colour correction appointments Leslie foresees. But it won't be packed as it once were, especially with everything reopening with extra sets of precautions. "Many salons [will require] masks, [limit] what kind of services can be offered, [and follow] hygiene protocol for both clients and the stylist," she said.
Our pursuit of beauty in the new normal will be totally different, as Dr. Angela and Gavin shared. For Leslie, there will be a loss of income on all fronts, as people try to learn how to navigate this pandemic-stricken world. "The bounce-back will be more like a slow roll," she said, but nonetheless, there's still work to return to. And that's what she exactly loves about the hair and beauty industry in general — it's always been there throughout history. "It continues to always evolve, even through wars and pandemics, bringing us to 2020, our new normal."
Next, Krystal 'Krysticism' Yeo on championing the unconventional with beauty.
Comments, questions or feedback? Email us at [email protected].