To this day, there's no single magic formula for glowing, healthy skin. Each of us has a unique complexion with varying needs and reaction to different ingredients. But even so, it still helps to share which skincare products work best based on tests and experience. In a world full of options, it's one of the best ways to identify the products that are worth a try.
At #TeamClozette, we're comprised of ladies with different skin types, tones and textures. Through the years, we've been trying out so many skincare products and surprisingly had some similar favourites despite our differences. Ahead, our holy-grail skincare picks for Clozette Beauty Heroes 2019.
A clean slate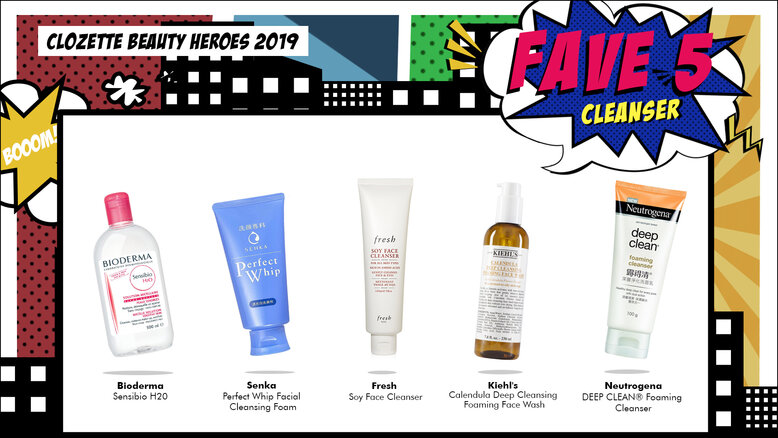 When it comes to cleansing, a balancing act is what you want. A good cleanser is one that can get rid of all the makeup and gunk from the day but won't strip your skin of its natural moisture. For micellar water, our collective favourite is Bioderma's Sensibio H2O. It can wipe your face clean in just a few swipes and has a light formula that leaves the skin refreshed. As for foaming cleansers, we love Senka Perfect Whip and Neutrogena Deep Clean® Facial Cleanser, which are both great for removing dead skin cells. For those of us with sensitive skin, the best bets are Kiehl's Calendula Deep Cleansing Foaming Face Wash and Fresh Soy Face Cleanser.
Hydrating heroes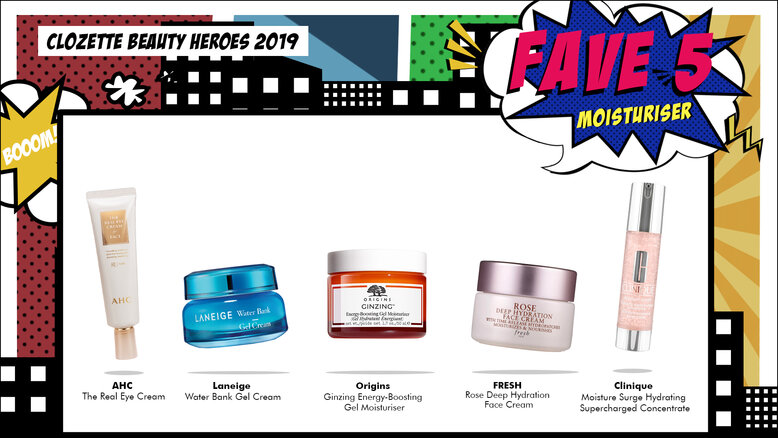 Moisturisers have been a source of controversy for the past year. One of our feature writers even tried banishing it from her skincare routine for a week just to see what difference it would make. But this year, this beloved skincare item is back on everyone's vanity. Our favourites include the dual-purpose AHC Eye Cream For Face which, as the name suggests, can serve both as an eye and face cream; the lightweight Laneige Water Bank Gel Cream; the rejuvenating Origins Ginzing Energy-Boosting Gel Moisturiser; the ultra-moisturising Rose Deep Hydration Face Cream; and the fast-acting Clinique Moisture Surge Hydrating Supercharged Concentrate.
Sun shields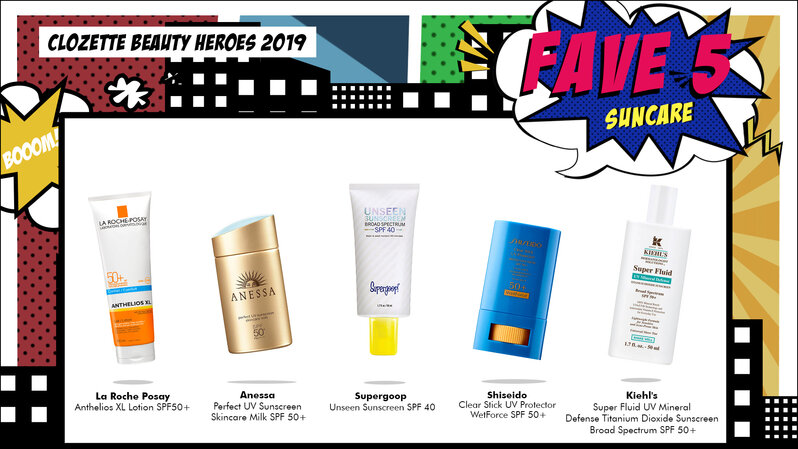 Long gone are the days when putting on sunscreen is considered a hassle. With these lightweight formulas, making it a habit is easy and breezy! There's La Roche Posay Anthelios Comfort Lotion XL (perfect for sensitive skin), Anessa Perfect UV Sunscreen Skincare Milk SPF50+ (lightweight and moisturising), Supergoop! Unseen Sunscreen SPF40 (can double as a makeup primer and gives a 'glowy effect'), Shiseido Clear Stick UV Protector WetForce SPF 50+ (great for sporty gals and beach days; becomes more effective when it comes into contact with water or sweat) and Kiehl's Super Fluid UV Mineral Defense Titanium Dioxide Sunscreen Broad Spectrum SPF50+ (gives a smooth finish; best pick for oily and acne-prone skin).
Power-packed treatments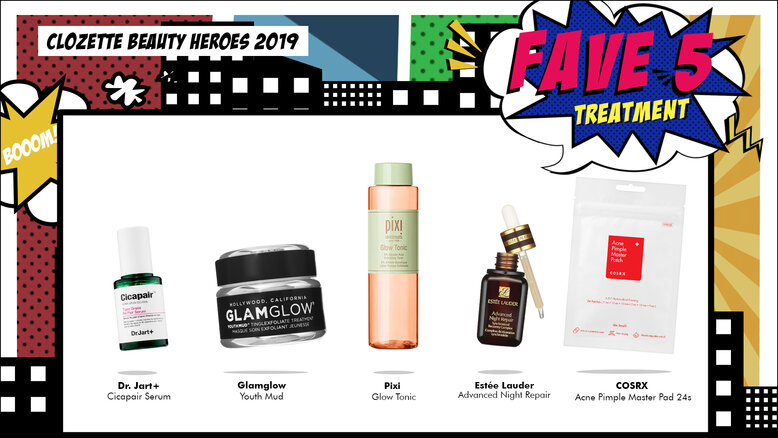 Even the most diligent skincare enthusiast can still experience some 'down days' when your skin just needs a little pick-me-up to get back its bounce. For this, we love Dr. Jart+ Cicapair Serum (for reviving damaged skin), Glamglow Youth Mud (for smoothening out skin texture), Pixi Glow Tonic (for brightening dull skin and removal of whiteheads), Estée Lauder Advanced Night Repair (for achieving plump skin) and COSRX Acne Pimple Master Pad (to aid acne healing).
Clozette Beauty Heroes is a curation of #TeamClozette's top beauty picks based on testing and experience. We're happy to have been able to try out many products in the past year, and we're excited to share our favourites.

Check our fave makeup products here.
After that, share your favourites with us too and stand a chance to win beauty shopping vouchers here.
Comments, questions or feedback? Email us at [email protected].