Ever wondered why there are times when you may have been exerting a lot of effort on your skincare but the results are dissatisfying? This is probably because your inner health isn't receiving as much love, thus manifesting
on your skin
. The skin serves as a great indicator of the status of your overall health so ensuring you always have a balanced diet, get enough sleep, and exercise are a must. Finding the right supplements that help strengthen a healthy lifestyle should also have a place in your beauty routine.
Usher in a new you this new year with the best skin supplements you can get in Singapore that'll help you achieve glowing skin that starts from within.
Illumia Therapeutics Radiance Hourglass Detox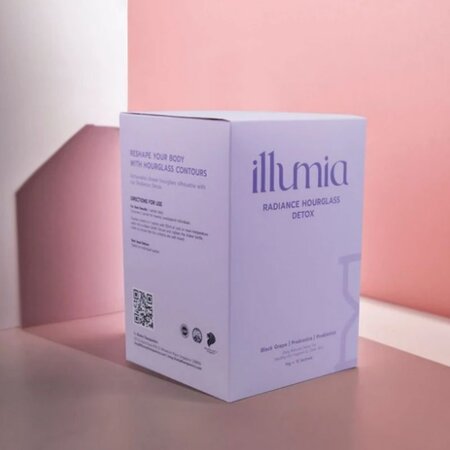 Hit three birds with one stone with this great pick. The Radiance Hourglass Detox aims to give you 'silky-smooth skin' by ensuring good gut health by eliminating toxins, boosting your immunity, and helping with weight management naturally with its mix of prebiotics and probiotics. The refreshing black grape flavour is also a plus. Get your starter box of 15
here
.
rms beauty Within Probiotic + Prebiotic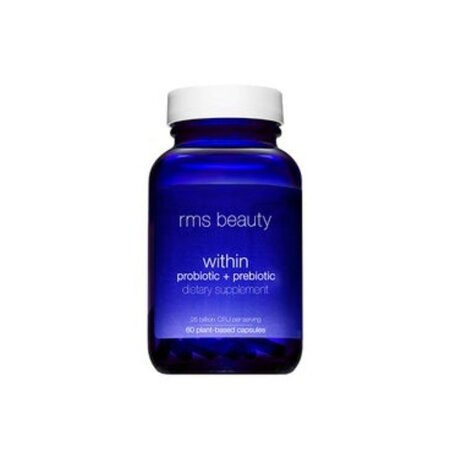 This rms beauty pick is extra special because of Its good mix of antioxidants and eight probiotic strains. Each of the probiotic strains has different benefits from healthier-looking skin, stronger nails and hair to proper metabolism, and more. This product is also gluten-free, vegan, and free from genetically modified ingredients. It's also housed in a dark glass bottle for better shelf-life and product stability. Get it
here
.
Elemis Cellular Recovery Skin Bliss Capsules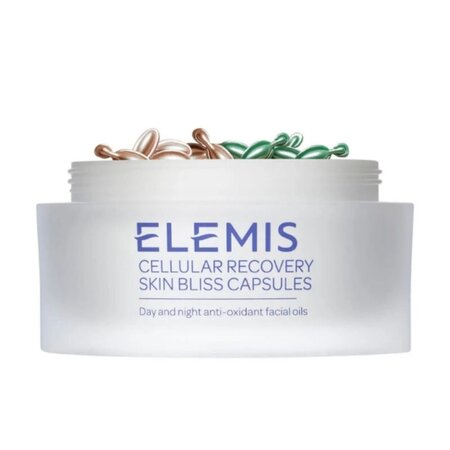 This Elemis skin supplement gives you a radiant, refreshed look with continued use through a mix of lavender and rose that create an 'endorphin effect' on the skin. It also uses active ingredients like evening primrose, macadamia, jojoba, and moringa that help strengthen the skin's defence against external aggressors and pollutants. Achieve 'skin bliss' by getting a tub
here
.
Nourella Skin Support Supplement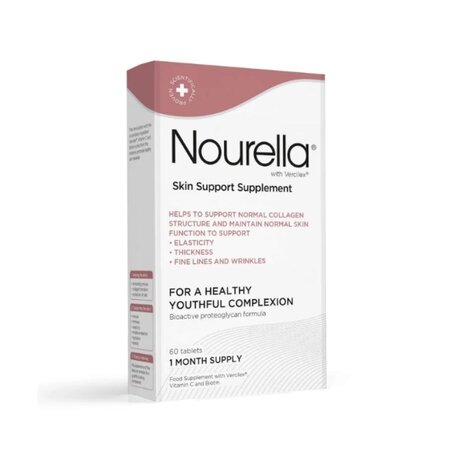 Skin damage, dullness, and early signs of ageing? Deal with them with the help of Nourella. This skin supplement helps support skin repair through the use of Vercilex®, an ingredient that increases collagen production and rebuilds the skin's cellular defence for visible improvements on signs of ageing and other noticeable skin issues. Add it to your routine by getting it
here
.
Oskia London MSM Bio-Plus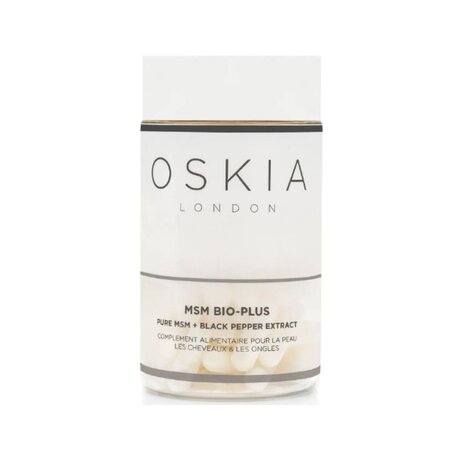 While the ingredient
Methylsulfonylmethane or MSM
is better known for helping deal with joint pains and osteoarthritis, it is also known for aiding skin health and the body's natural production of keratin for healthier nails and hair. That's why it's great to know that it's the main ingredient of Oskia London's MSM Bio-Plus capsules. This product combines MSM with black pepper extract that not only delivers skin benefits but also deals with both internal and external inflammation and increases body immunity. Add it to your 2022 regimen and get one
here
.
Sarah Chapman Skinesis Overall Facial Supplement Duo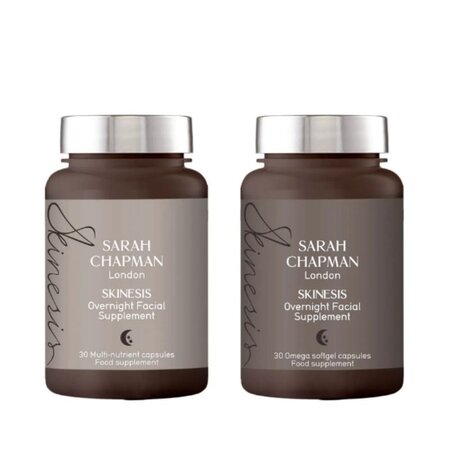 Sleep is essential for good skin health. This supplement duo promises to deliver better zzzzs with the relaxing power of lavender as one of its main components. It also promotes skin hydration, skin recovery, and overall radiance through its combination of vitamins, minerals, coenzymes, omega oils, and more. Get your starting pair of bottles
here
.
Aurelia London Beauty & Immunity Support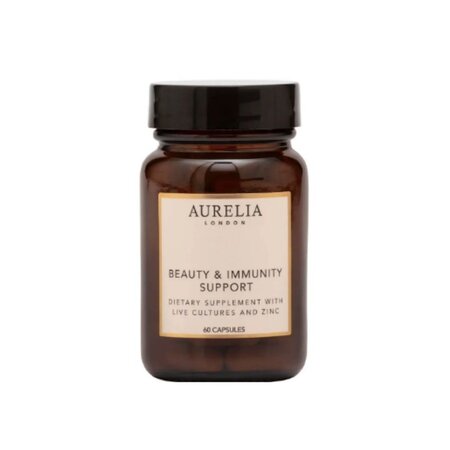 Deal with hyperpigmentation, dull and dry-looking skin, and early signs of ageing with the help of this probiotic skin supplement from Aurelia London. This product promises soft and supple skin and a long-lasting glow that helps you radiate youthfulness from inside out with its 'infusion of ingenious Live Cultures and Probiotics'. Grab it
here
.
Imedeen Advanced Beauty Shot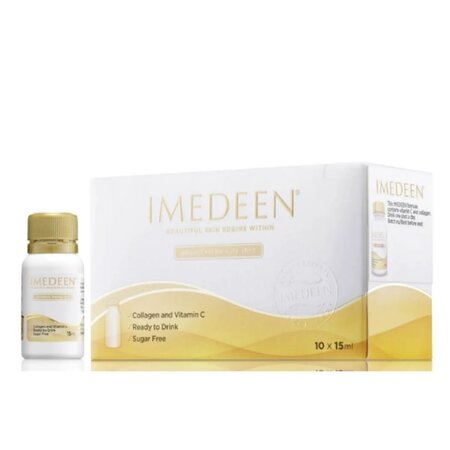 This ready-to-consume collagen and vitamin C drink has an 'age-defying combination' that helps restore skin firmness, improves texture, and improves the appearance of fine lines and wrinkles. It also helps the skin's protection against free radicals. Did we mention the flavour's great too? Get 10 15ml bottles in a pack
here
.
Swisse Collagen Glow Tablet with Collagen Peptide and Vitamin C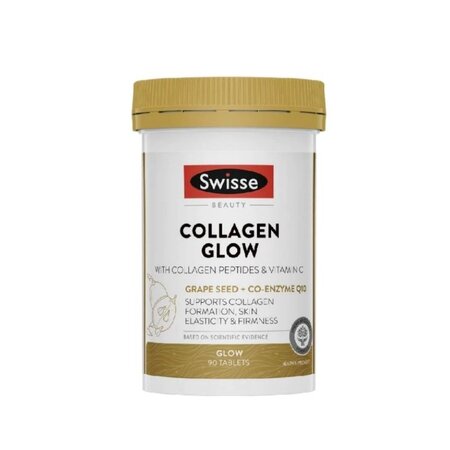 This supplement from Swisse helps address issues commonly formed on the skin's surface and underneath with a combination of collagen peptides, grape seed, coenzyme Q10, and vitamin E. It also helps with skin repair and regeneration. Add it to cart
here
.
Kinohimitsu Beauty Drink Collagen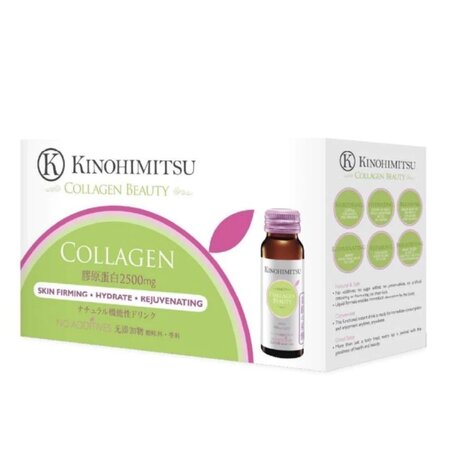 T his Kinohimitsu beauty drink aims to address skin irritation, eyebags, sagging skin, and more. The product holds over 2,500mg of collagen per serving, which helps with elastin production, skin hydration, brightening, and repair. Get your first bottle of 10
here
.
Comments, questions or feedback? Email us at [email protected].