By now, we already know the nasty consequences of not removing makeup before going to bed. But we wonder: are you using the right makeup remover for your skin type?
Thankfully, we now have gentle and very effective formulas that will thoroughly cleanse our skin and remove our eye makeup (without us sacrificing a few eyelashes). Whether you have oily, sensitive, dry, combination or ageing skin — there's a perfect makeup remover just for you.
Oily Skin
Shu Uemura POREfinist Anti-Shine Fresh Cleansing Oil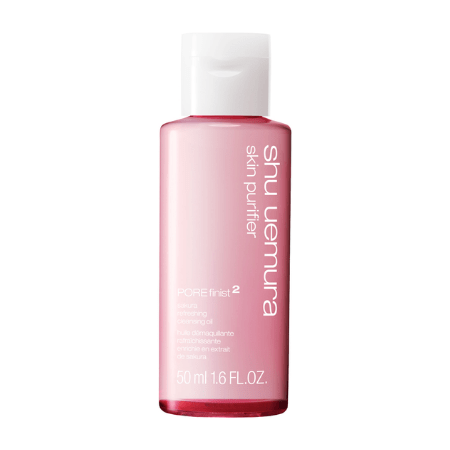 It seems counterintuitive to recommend a cleansing oil for oily skin types but it's actually an effective way to remove all the gunk (a.k.a makeup, sebum, pollutants) on your face, simply because oil attracts oil. Shu Uemura's formula contains cinnamon bark extract that triggers sebum regulation, which will help in reducing pimples, blackheads and whiteheads. Just massage a palm-sized amount onto the face and watch it melt down even the most stubborn makeup.
Starskin ORGLAMIC™ Celery Juice Healthy Hybrid Cleansing Balm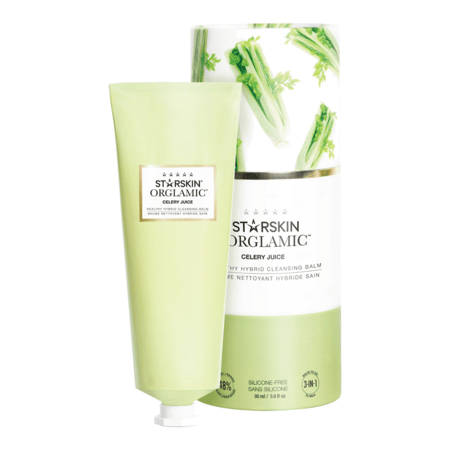 Aside from cleansing oils, you can also turn to cleansing balms to remove your daily makeup. These are cleansers that take an oil-like texture when rubbed on dry skin and help melt away oil-based impurities. Once you're sure all your makeup has been dissolved, splash some water on your face to transform the cleansing balm into a milky texture for easy rinsing. The Starskin ORGLAMIC™ Celery Juice Healthy Hybrid Cleansing Balm contains radish seed extract, celery juice and sunflower seed oil as its main makeup removers, but it also has tea tree, rosehip and camellia oil to help soothe your oily complexion.
Sensitive Skin
NUXE 3-in-1 Soothing Micellar Cleansing Water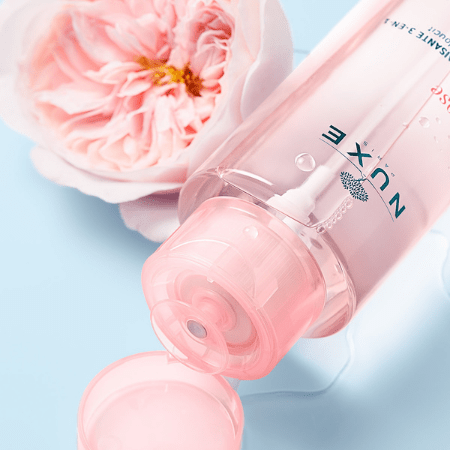 If your skin has an adverse reaction to oils and creams, then your best bet is micellar water. It's an old technology that first gained popularity among French women. It contains micelles that attract deep-seated dirt and grime. Since it contains no alcohol and other ingredients that can irritate the skin, it's the safest formula for sensitive skin types. Some brands add helpful elements to their formula like NUXE's
3-in-1 Soothing Micellar Water
, which is infused with rose water to keep the skin moisturised and balanced. Apply this using a 100% pure cotton pad and gently wipe onto the face using upward strokes.
Avène Tolerance Extremely Gentle Cleanser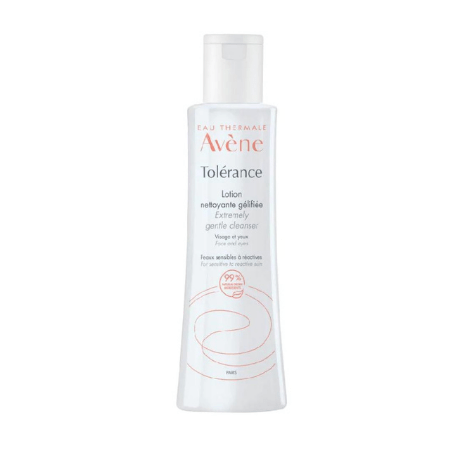 A no-rinse makeup remover for sensitive skin? You can find it in the Avène Tolerance Extremely Gentle Cleanser. In fact, this gel cleansing lotion is formulated to remove makeup without irritating sensitive and reactive skin types. It contains 99% natural origin ingredients, which includes the Avene Thermal Spring Water, and a fragrance-free formula that helps clear out skin impurities and leave your skin feeling soft. See how it works by reading our review on this gamechanger.
Dry Skin
Pond's Cold Cream Cleanser
Unlike other cleansers, the Pond's Cold Cream is actually 50% moisturiser, that's why it's a cult favourite for cleansing dry skin. It's very easy to use; just apply one layer to the face then wipe off with a cloth or tissue. Take note if your skin is leaning towards a dry-sensitive combination: it's better to opt for the brand's micellar water since the key ingredient of this cold cream is mineral oil, which can trigger irritation and pore-clogging.
Dermalogica Special Cleansing Gel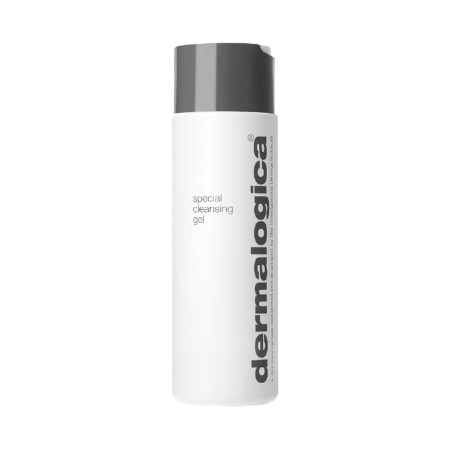 If you prefer to stick to traditional rinse-off makeup removers, then it's best to choose one that is soap-free. The Dermalogica Special Cleansing Gel is formulated to attain a rich lather (care of naturally foaming Quillaja Saponaria) to help easily lift and wash away impurities without disturbing your skin's moisture balance. It's ideal for folks who wear minimal makeup on a regular basis because of its gentle formulation.
Combination Skin
Dior Hydra Life Oil To Milk Cleanser

You have combination skin if you're oily in the T-Zone and dry in the other parts. It's quite tricky to find the perfect formula to satisfy your combination skin but the key is to find a cleanser that has a balanced formula. Try Dior's Hydra Life Oil To Milk makeup removing cleanser. It purifies your pores while simultaneously moisturising your skin. The hero ingredient is sweet almond oil, which targets dry areas in your face.
Caudalie Vinoclean Gentle Cleansing Almond Milk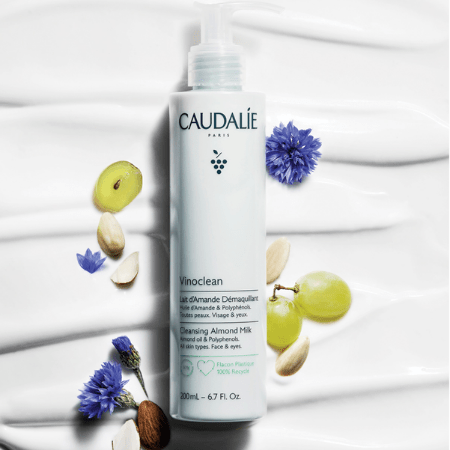 The Caudalie Vinoclean Gentle Cleansing Almond Milk is another good makeup remover for combination skin — particularly those that are also sensitive. It is enriched with nourishing sweet almond oil, soothing cornflower water and anti-oxidant polyphenols that prevent your skin from drying out. Its milky velvet texture also helps make your skin feel soft post-cleansing. It's also comprised of 97% natural-origin ingredients and is soap-free, non-comedogenic, and ophthalmologically tested so it's safe to use to remove your eye makeup.
Ageing Skin
Banila Co. Clean It Zero Revitalizing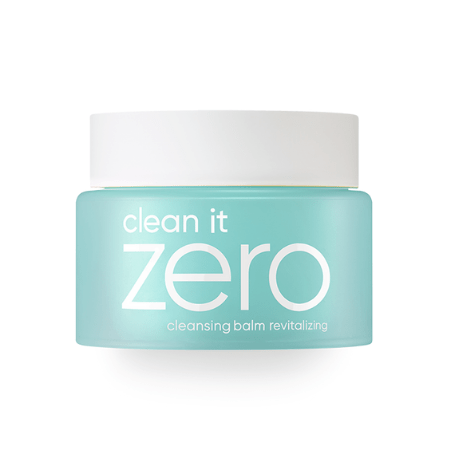 Although those with ageing skin can also use other cleansers intended for other skin types, it's best to take advantage of makeup removers with added ingredients that will benefit mature skin. Look for makeup removers that do not need unnecessary tugging for them to work. The Banila Co. Clean It Zero Balm Revitalizing is a good option to consider. The added resveratrol is a natural antioxidant that can prevent damage from free radicals and ensure that our collagen production remains stable. Just take a pea-sized amount of this balm and massage it onto the skin.
Clinique Take The Day Off Cleansing Balm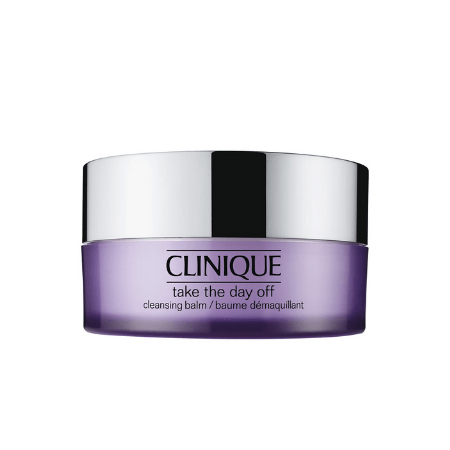 If you have mature and sensitive skin, then the Clinique Take The Day Off Cleansing Balm is another makeup remover you can consider. It is a lightweight option that contains safflower seed oil to remove dirt and oil while leaving your skin feeling moisturised. Since mature skin also typically needs an extra boost in the cellular turnover department, this cleansing balm also has vitamin E to smooth, soothe, and hydrate skin as well as minimise the appearance of scars.
(Cover photos from: nuxe.com, sephora.sg and banilaco.sg)
Removing your makeup is just the first step. Find out how to ace the 10-Step Korean beauty routine.
Comments, questions or feedback? Email us at [email protected].