This article was first published on 28 December 2021.
There are a lot of eye creams for dark circles from drugstore and high-end brands that you can try, but do they really work? Dermatologists recommend using eye care as a means of preventing common woes such as sagging skin, puffiness, and fine lines that naturally occur in this sensitive area. Quicker, effective ways to solve these issues, especially pigmentation, involve dermatological means like lasers, microneedling, and fillers.
However, if you feel that you're not quite ready to delve into that beauty realm, there are some eye creams you can buy to help gradually diminish your dark circles. Read on for some fast facts you need to know while shopping for the one to add to your routine.
What to know when shopping for eye creams for dark circles
Dark circles have different causes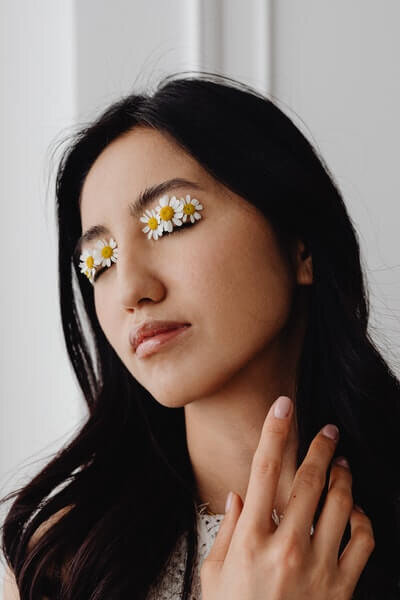 If you want to brighten your pigmented undereyes, you need to determine the underlying causes. Yes, it's more than likely to be a combination of several factors. One of the possible reasons why you have dark circles is you constantly rub your eyes. Rubbing or scratching around your eyes is very common among those with allergies, making them more prone to discolouration. A study suggests that the constant friction causes the thin skin to darken due to post-inflammatory hyperpigmentation and create that panda eye effect.
Dark circles also occur naturally with the loss of fat in the eye area. The sagging, thin skin creates the appearance of deep-set eyes and allows the blue-red tint of your blood vessels to appear starker.
It can also be due to genetics. Some people have a bone structure that creates a hallowed circle around their eyes. Some may have naturally darker skin around their eyes. It can be more pronounced in fairer skin, but those with medium and deeper skin tones can also have this slight uneven skin tone.
Other factors such as stress, lack of sleep, and an unhealthy lifestyle can all contribute to dehydrated skin and eventual skin discolouration too.
Choose the right ingredients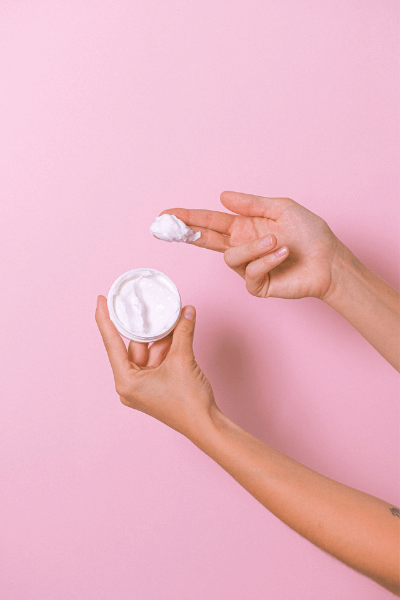 As with any type of skincare, you have to pick the product with the specific ingredient meant to solve your skin woe. With dark circles, ingredients such as retinol and vitamin C can help with improving texture and brightening. Do take note that high concentrations of these ingredients can be irritating, so having an eye cream that contains them in lower concentrations will be gentler and better for this delicate area. It's also better to be cautious and use these products sparingly.
You can also look for caffeine-infused eye creams since caffeine helps reduce redness by constricting blood vessels.
But if the dark circles are caused by loss of fat, leading to thinner skin to expose the small veins in your undereyes, then ingredients such as peptides and collagen can help replenish the lost firmness. Hyaluronic acid can also help plump and revitalise the skin.
Now that you know what to look for, here are some eye creams — from drugstore to high end brands — you can use so you can finally say goodbye to dark circles.
1. Frank Body Brightening C Eye Serum
Vitamin C is a known antioxidant, which can help with pigmentation. Frank Body Brightening C Eye Serum has a creamy texture and contains 6% vitamin C and Kakadum plum extract to brighten the delicate eye area. It also has 6% caffeine to help depuff your eyes, while hydrolyzed hyaluronic acid is there to help increase hydration.
It's priced at SGD32 per 15ML.
2. Olay Regenerist Retinol24 Night Eye Cream
With its balanced blend of niacinamide and retinol, Olay Regenerist Retinol24 Night Eye Cream definitely makes for a good pick.
Retinol is one of the heavy-hitting skincare ingredients that can help retexturise your complexion. When partnered with hydrating niacinamide, it can firm up the delicate eye area and reduce the appearance of fine lines and panda eyes caused by pigmentation.
It's priced at SGD55.40 per 15ML.
3. Ole Henriksen Banana Bright+ Eye Cream
Looking for a non-greasy, lightweight eye cream that does the job just as well? Look no further than Ole Henriksen Banana Bright+ Eye Cream. It has a moisturising formula that's perfect for those with oily or combination skin. The star ingredient is a so-called "banana powder" which colour corrects dark under eyes with its yellowish pigment.
It's priced at SGD66 per 15ML.
4. Dr. Wu Advanced Hydrating Eye Cream
Dr. Wu Advanced Hydrating Eye Cream's main ingredient is called 5th generation HyaluComplex, powered by hyaluronic acid, which attracts, retains and creates hydration and moisture all through skin layers. When layered underneath a moisturiser, this eye cream boosts hydration to plump up the skin and achieve a more youthful appearance.
It's priced at SGD59.90 per 15ML.
5. Glow Recipe Avocado Melt Retinol Eye Sleeping Mask
Glow Recipe Avocado Melt Retinol Eye Sleeping Mask works while you slumber. Using encapsulated retinol, this "smart" cream releases the active ingredient little by little for a gentler approach. You'll wake up with refreshed, bright eyes that are ready to serve as a smooth canvas for your colourful eye looks.
It's priced at SGD67 per 15ML.
6. Eau Thermale Avène Physiolift Eye
Another good drugstore option is the Eau Thermale Avène Physiolift Eye, which has thermal spring water to help soothe, soften, and calm the skin. Its skin-brightening factor comes from dextra sulfate, which helps improve moisture retention and increase blood flow. This multi-acting ingredient decreases the appearance of sagging skin that causes dark undereyes.
It's priced at SGD70.55 per 15ML.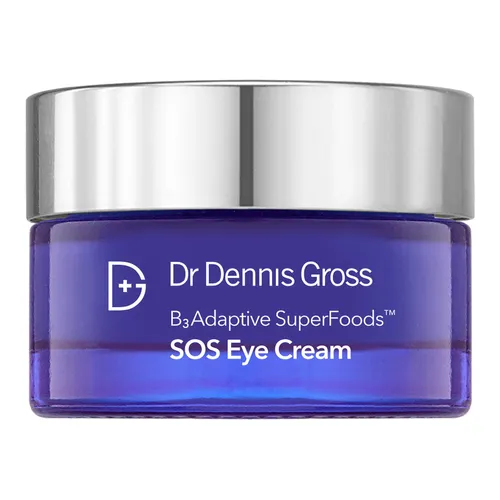 7. Dr. Dennis Gross B³Adaptive SuperFoods™ Stress SOS Eye Cream™
Dr. Dennis Gross B³Adaptive SuperFoods™ Stress SOS Eye Cream™ depuffs and brightens the eye area with the power of Arabica coffee, an antioxidant-rich skincare ingredient with notorious soothing properties. It also has niacinamide to help retain moisture, repair fine lines, and reduce redness. It also claims to be hypoallergenic and non-comedogenic, so people of all skin types can give it a try.
It's priced at SGD104 per 15ML.
8. Drunk Elephant C-Tango Multivitamin Eye Cream
Drunk Elephant C-Tango Multivitamin Eye Cream is a vegan and cruelty-free product that's packed with nourishing plant oils, potent antioxidants and skin-strengthening ceramides that helps remove dark circles and firm up the undereye area. Another great feature of this product is the sealed, no-leak pump that makes sure the product stays fresh for as long as possible.
It's priced at SGD98 per 15ML.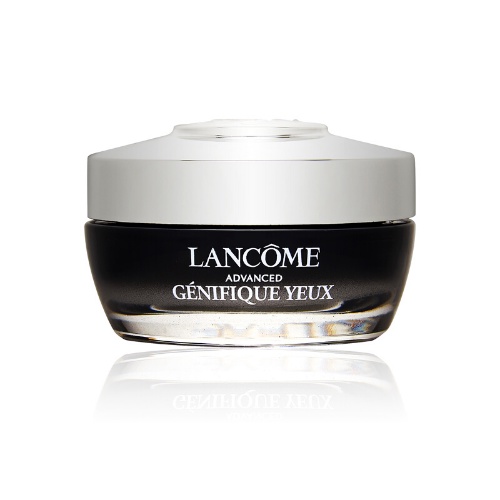 9. Lancome Advanced Genifique Yeux Cream
Lancome Advanced Genifique Yeux Cream won't let you down. This indulgent eye cream's claim to fame is its clinically proven instant efficacy in reducing dark circles in just seven days of use. How? The super secret patented formula contains millions of prebiotics and probiotics that work together strengthen and deeply hydrate the undereye skin.
It's priced at SGD119 per 15ML.
10. Fenty Skin Thicc N Smooth Rich Peptide Eye Cream
The Fenty Skin Thicc N Smooth Rich Peptide Eye Cream helps banish dark circles by hydrating and plumping up the undereye area with hyaluronic acid, plant oils, peptides, and panthenol. It also reduces signs of skin fatigue and ageing with the help of caffeine.
It's priced at SGD61 per 15ML.
11. Augustinus Bader The Eye Cream
If you deal with "hollow"-looking undereyes that cause shadow-like dark circles, the Augustinus Bader The Eye Cream delivers peptides, vitamins, and other key nutrients to help increase skin firmness in the area. Along with the blend of amino acids in its TFC8® technology, this eye cream for dark circles contains niacinamide, vitamin C, and other antioxidants that correct fine lines, wrinkles, and blue light damage.
It's priced at SGD305 per 15ML.
12. Caudalie Premier Cru The Eye Cream
If you want a fragrance-free eye cream, the Caudalie Premier Cru The Eye Cream is a good option. This brightening eye cream is powered by TET8™ patent that works to reduce the appearance of wrinkles, puffiness, and dark circles. The anti-ageing eye cream also has a cooling metal applicator that adds a luxurious touch to your eye care.
It's priced at SGD99 per 15ML.
Which of these will you be picking up? Remember, aside from these eye creams, the best way to solve dark circles is getting enough beauty sleep. So get as much of it as you can too.
Comments, questions or feedback? Email us at [email protected].