This article was first published on 5 January 2022.
Your skin can look dull and unhealthy due to a number of reasons. There's your diet, your lifestyle, your sun exposure — the list goes on. While some of these can easily be addressed through a small lifestyle change, other skin-agitating causes such as Singapore's weather, the many air pollutants present, and more are inevitable. So how do you exactly combat these inescapable skin triggers that prevent your skin from being bright?
One way to keep your skin looking fresh despite these factors is by using a trusty brightening facial cleanser. Don't know where to start? Here are the best ones you can easily add to cart in Singapore right now.

1. Pixi Glow Mud Cleanser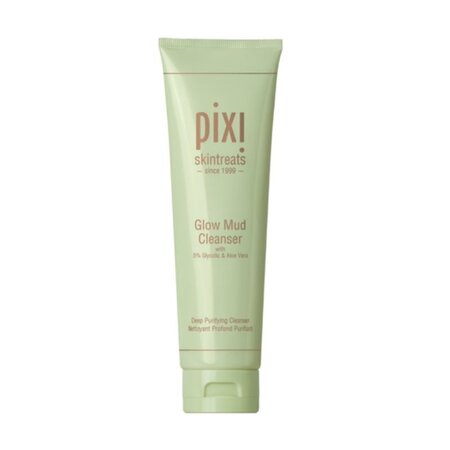 Formulated with 5% glycolic acid, the Pixi Glow Mud Cleanser is a deep pore cleanser that gently exfoliates the skin for a refreshed and renewed appearance. Soothing botanical ingredients like aloe leaf extract and safflower help deal with inflammation, dullness, and redness. Did we mention it's also recommended for all skin types?
Add it to cart
now.
2. The Inkey List Fulvic Acid Brightening Cleanser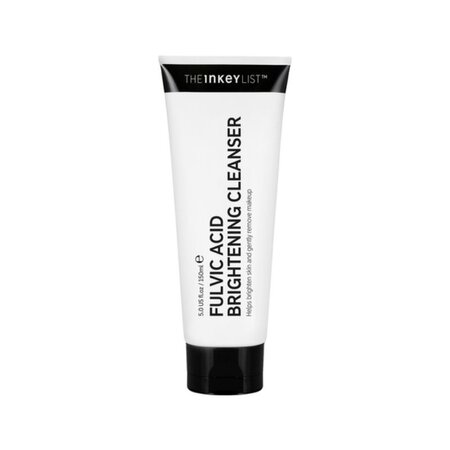 Dealing with pigmentation and uneven skin tone? The Inkey List's Fulvic Acid Brightening Cleanser contains 0.5% Nordic Beauty Peat that helps with natural and gentle exfoliation. It's also formulated with vitamin C, plum extract, and liquorice root extract that help deliver a radiant and luminous skin appearance. Get it now
here
.
3. Purposeful Skincare by Allies (PSA) Reset Acai & Manuka Nourishing Cleanser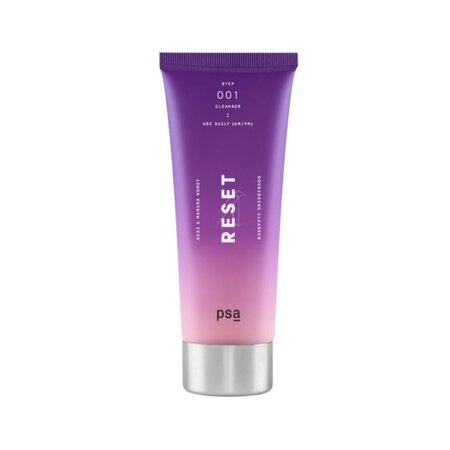 As the name suggests, this PSA facial cleanser gives the skin a 'reset' with its soothing and rejuvenating acai and manuka packed with antioxidants and AHAs. It's also great for removing stubborn makeup or sunscreen (similar to an oil or balm cleanser) while still being gentle on the skin. Take it home now through
Sephora
.
4. Kopari Tropical Glow Cleanser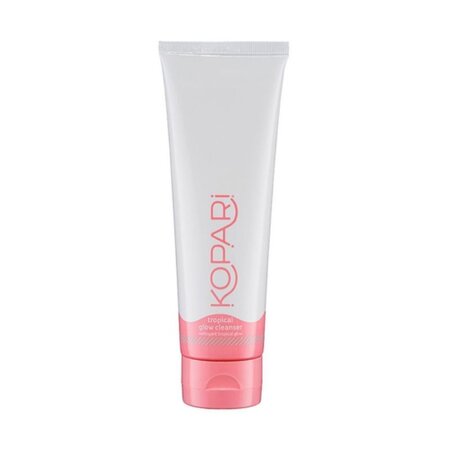 Kopari's Tropical Glow Cleanser and a good beach vacation have two things in common: one, they both have an invigorating smell usually related to coconut or fresh sea breeze; and two, they are both refreshing and replenishing. But if there's one thing this Kopari cleanser has over a vacay, it's something you can access on your vanity daily for a glowier appearance. It has a mix of pineapple and papaya enzymes, as well as coconut water for long-time hydration. Cool, right? Get it now at
Sephora
.
5. Sulwhasoo Snowise Brightening Cleansing Foam Facial Cleanser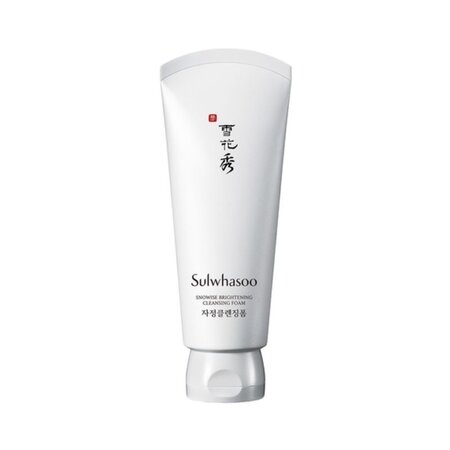 Using the power of white clay, which is known for its deep cleansing properties, the Sulwhasoo Snowise Brightening Cleansing Foam Facial Cleanser effectively removes dirt and other impurities from the skin to give you a beautiful radiant complexion. Its smooth foam-to-milk type texture also ensures the most relaxing lather that leaves the skin feeling clean yet moisturised whether you're just starting your day or if you're already about to retire for the night. Add it to cart
here
.
6. Dr.GL Cleanser Brightening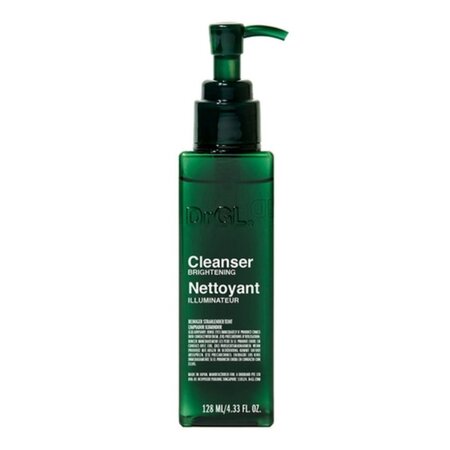 Its steep price may be intimidating at first but this Dr.GL facial cleanser is worth every penny. Not only is it formulated with "an exceptionally high concentration of stabilised vitamin C" to protect your skin from photoageing but it also has a lot of antioxidants that help repair the skin both on the surface level and deep within. Still, it ensures that even with its powerful performance as a cleanser, it leaves the skin feeling soft and hydrated after use. Grab this skincare gem
here
.
7. La Roche-Posay Pigmentclar Brightening Foaming Cleanser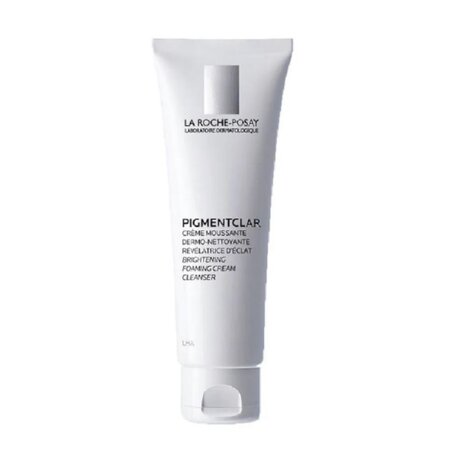 This La Roche-Posay cleanser uses micro-exfoliating lipo-hydroxy acid to effectively cleanse the skin while helping brighten your skin tone in the process. It also has capryloyl salicylic acid that's great for dealing with hyperpigmentation and is rich with anti-ageing properties, making it a powerful skincare pick. Add it on your next check out
here
.
8. OLAY White Radiance Brightening Foam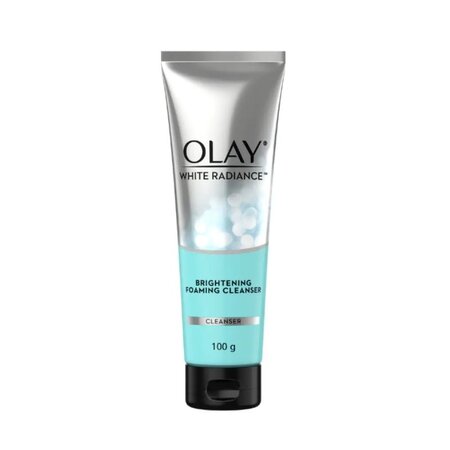 If you're looking for a drugstore pick that will give you a fresh and dewy aura at the first day of use (according to its claims), this OLAY brightening cleanser will surely not disappoint. It is formulated with Pearl Optics Complex that's meant to bring out the skin's natural glow. What can you expect after continued use? A healthier look that's free from dullness- and breakout-causing dirt and residue. Get it
here
.
9. Garnier Bright Complete Brightening Foam
Infused with Pure Lemon Essence that gives it a fresh but subtle scent, this Garnier facial cleanser has powerful brightening properties but is still gentle to the skin. It has a rich and smooth lather that's easy to spread and rinse and also comes at a budget-friendly price point. Add it to your current routine by getting it
here
.
10. Uriage Depiderm Brightening Cleansing Foam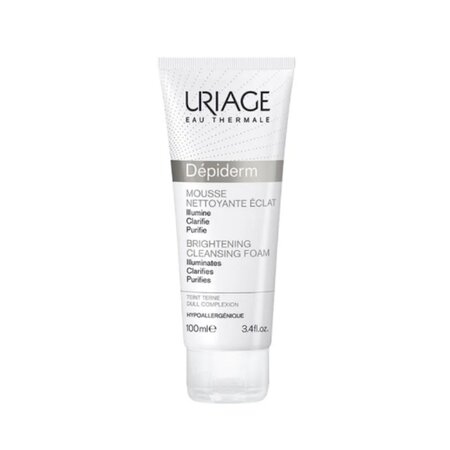 Even with its gentle-to-the-skin foam texture, this Uriage brightening cleanser is a boss when it comes to clearing the skin of dirt and other pore-clogging impurities. It has vitamins C and E, as well as the brand's signature Uriage Thermal Water that is known for brightening and nourishing the skin from within, which ensures a long-term healthier-looking glow. Own a tube now by clicking
here
.
11. Naruko Raw Job's Tears Brightening Foaming Wash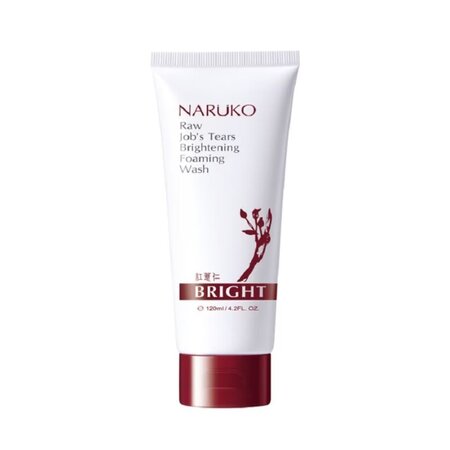 This brightening facial cleanser uses Eastern and Western ingredients rich in antioxidants and anti-ageing properties to reveal radiant, youthful-looking skin. Its rich lather also helps rid the skin of makeup residue, dirt, and excess oil, leaving it feeling soft, smooth, and supple throughout the day. Grab a tube here.
12. Rosette NoAdditive Rice Bran Face Wash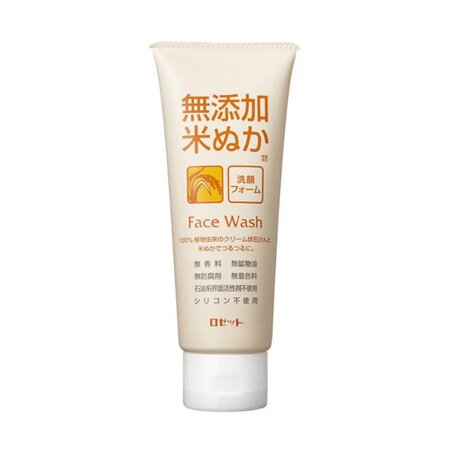 This brightening facial cleanser has rice bran as its star ingredient. It has hydrating properties that keep the skin looking fresh and moisturised. The creamy foam also effectively traps and washes away impurities and dead skin cells from the skin, leaving you with a more radiant complexion. Get it here.
13. Cetaphil Bright Healthy Radiance Gentle Renewing Cleanser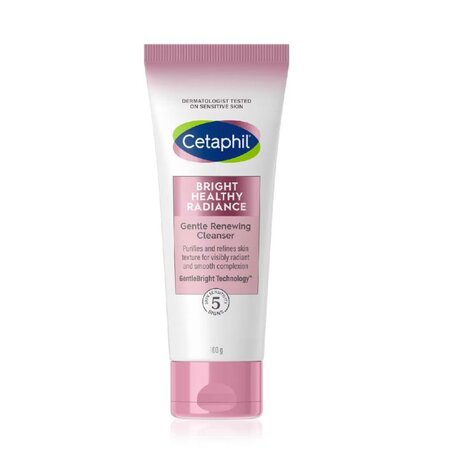 This powerful facial cleanser not only promises to reveal brighter, healthy-looking skin but also strengthen the skin's defence barrier against external aggressors. It also claims to protect the skin against other signs of irritation and damage like dullness, dryness, roughness, and irritation. Get it here.
Comments, questions or feedback? Email us at [email protected].