Skin issues? We all have them. But it's a different battle when you have sensitive skin. To put simply, it needs a different kind of care. A misstep in your routine or a wrong product can easily trigger flare-ups. So it's always best to consult an expert. If you have sensitive skin, you're in luck. With the help of Dr. Teo Wan Lin, a certified medical and cosmetic dermatologist, we're sharing tips on how to give your sensitive skin the tender loving — and correct — care it needs.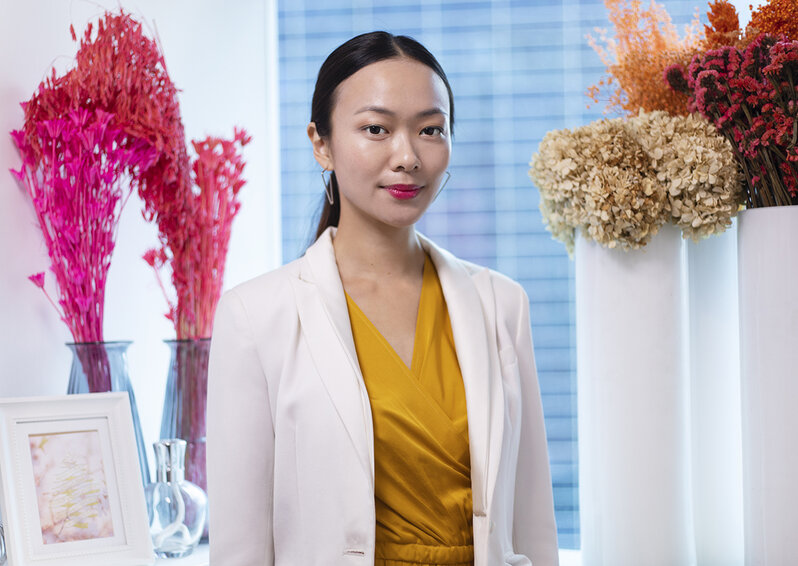 Dr. Teo Wan Lin, certified medical and cosmetic dermatologist
Be aware of your condition
The first step to resolving your problem is to actually know about it. You might have sensitive skin without even noticing! "Sensitive skin is characterised by recurrent episodes of redness, flaking and sensations such as stinging and burning," according to Dr. Teo. She also suggests that people take note of what can trigger sensitive skin. "Changes in the environment such as an extreme surge of temperature from hot weather to cold weather, from a humid to a dry climate, as well as the presence of carpets, animal fur, and dust in the environment" are just some of them.
Pick the right tools
Whether you're cleansing or removing hairs from your body, picking the right tools — much like picking the right products — is of utmost importance. When it comes to body hair removal, sensitive-skinned folks should go for a shaver that will reveal smooth skin without irritation.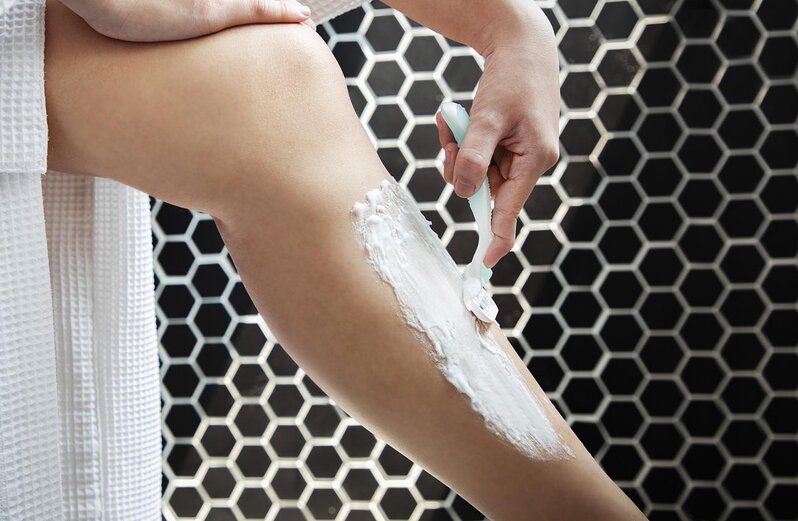 "Common problems encountered during shaving would be colloquially known as 'razor bumps' or 'razor rashes,'" Dr. Teo shares. There's good news, though. "There are now shavers with in-built strips of moisture and skin lubricants which are released during the process of shaving," she adds. The sensitive-skin expert also says that it's important to look for a shaver with more blades because it can minimise the pull and tug on sensitive skin.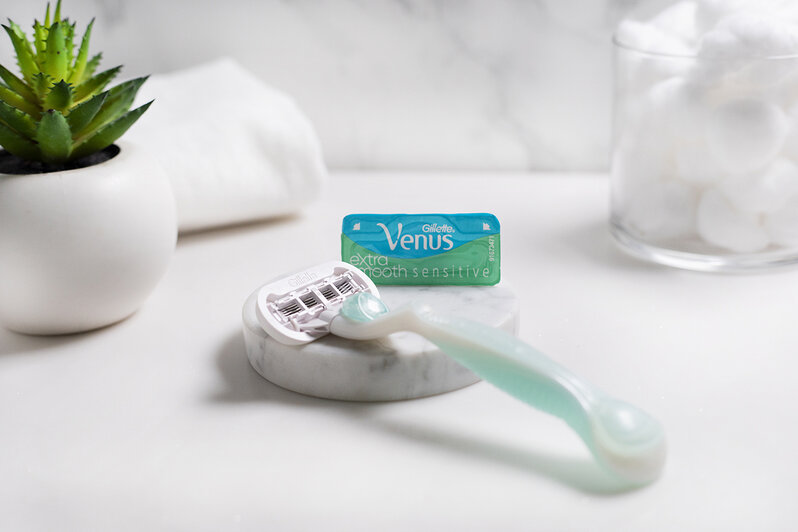 If you're on the lookout for the right shaver for your sensitive skin, the new
Gillette Venus Sensitive
is the perfect pick. It has SkinElixir, a lubrastrip (lubricant strip) that activates when wet, so you can be sure there's no tugging while you're shaving. It also has five diamond-like coated blades that easily glide on the skin, plus, a pivoting round head that contours over your body — no nicks and tears even in tough spots like the knees! The best part? It's specifically designed for ease of use and effectivity for women.
Moisturise well
According to Dr. Teo, the primary issue with sensitive skin is a defect in the skin barrier where it's unable to produce ceramide that acts like cement that holds blocks of skin together. With this, she recommends "to remember to keep your skin well-moisturised before and after shaving for optimal comfort." Don't be scared to moisturise, but also make sure that you pick the right one for your specific, sensitive need. With Gillette Venus, you'll have moisturised skin even while shaving.
Ready to reveal smooth skin without triggering your sensitivity? Get the new Gillette Venus here.
Comments, questions or feedback? Email us at [email protected].