The holidays are upon us! Aside from finishing your gifting list and finalising travel plans, make sure you're prepared for the parties and late-night fun ahead. In time for the holidays, crank up your makeup look. But make sure you opt for something that's versatile — while looking naturally flawless at that — so you can easily transition from work to party.

Our trusted pick? The Estée Lauder Double Wear Stay-in-Place Makeup, which gets us through the busy holidays while looking flawless and confident. Here's how to level-up your makeup game with this product.
Pick the right shade
The key to a naturally flawless look is getting the right colour match. Estée Lauder Double Wear Stay-In-Place Makeup offers 40 shades for all skin tones and undertone, which makes it easier for you to pick the one that's perfect for you. This foundation, considered Asia's number 1, ensures that your base stays 24-hour colour-true, with minimum oxidation.
Invest in a good foundation
We've all experienced it before — looking flawless after applying makeup only to come out looking haggard a few hours later. Parties often last quite long, so make sure your base is on the same pace. With 24-hour wear time, you can put the Estée Lauder Double Wear Stay-In-Place Makeup on and not think about it even after the wee hours of the night.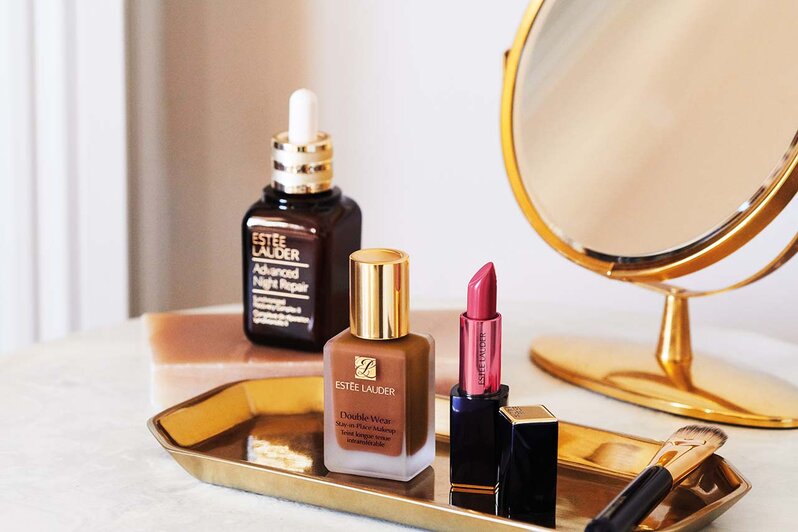 Take time to try the product
Not all foundations are made equal. Instead of flawless coverage, some might enhance the visibility of pores. As a rule of thumb, always try out the foundation before making a purchase. Let the foundation sit on your skin and examine it up close for changes. Estée Lauder Double Wear Stay-in-Place offers 24-hour non-poring for a flawless look at all angles.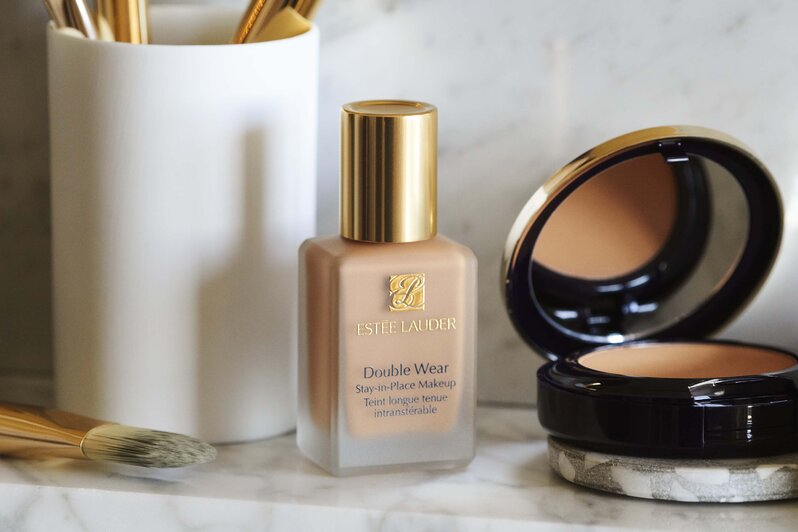 Less is more
Going through the day — from cool offices to humid outdoors — makes touching up inevitable. Putting on foundation on top of what you've already applied in the morning can cake up the look, leaving you with a heavy base. Apart from going light-handed with your foundation, choose one that gives a soft matte finished that you wouldn't need to pile on to get the coverage. 24-hour non-caking base foundation? Yes, please.
Similarly, a foundation that sits heavily on the skin leads to creasing, which is an undesirable sight. Avoid this by picking a foundation with buildable coverage. Estée Lauder Double Wear Stay-In-Place Makeup gives you 24-hour non-creasing natural flawless coverage, even at a close distance of 10cm.
Ace your base
Build a strong foundation for your entire beauty look by acing your base. Make sure you pick the right tools — whether it's a beauty sponge or a buffing brush to blend the foundation evenly onto the skin. But more importantly, pick a foundation like the Estée Lauder Double Wear Stay-in-Place Makeup, which not only provides a flawless look but also offers 24-hour non-streaking — one less thing to worry about as you go about your parties this holiday season.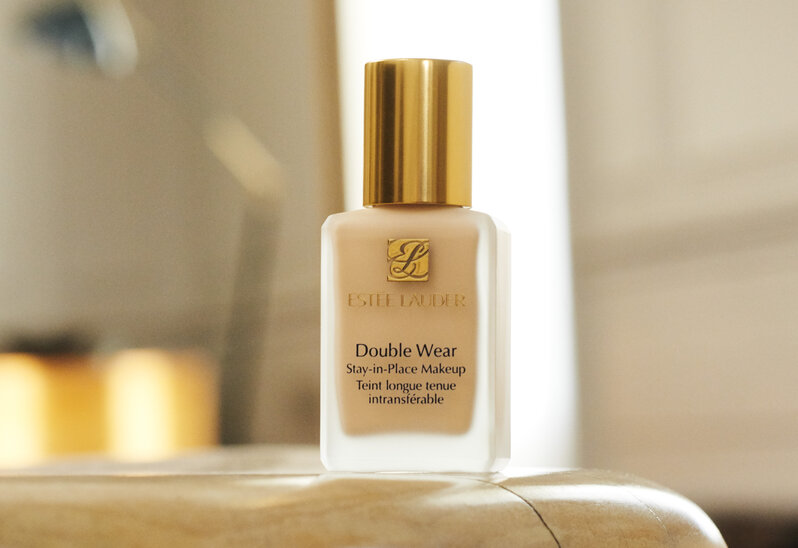 Don't settle
Look fresh throughout the day by keeping oil at bay. Did you know that oil-controlling foundations tend to be drier, and settle into lines more easily? Estée Lauder Double Wear Stay-In-Place Makeup is oil-free and has oil-controlling benefits and promises 24-hour non-settling so you look fresh — all without drying your skin out.
On top of all these, the foundation is water- and sweat-proof so you can go about your night dancing and mingling without having to check up on your base or doing a touch-up. It also has SPF10 PA++ that gives you sun protection when you need a flawless base during the daytime.


Experience Asia's #1 Foundation: Get the Estée Lauder Double Wear Stay-in-Place Double Wear Stay-in-Place Makeup.
Get Closer with Confidence.
Comments, questions or feedback? Email us at [email protected].