If you were to imagine the dream makeup bag, what would it have? Does it include products made to perfectly complement your complexion? How about skincare benefits added to the colours too? You may also want it to be safe for your skin — even approved by a dermatologist. Good news: it's not impossible to make this vision real. We can in fact already get our hands on these dream makeup products — and we don't even have to leave the comforts of our home. Dr. Teo Wan Lin, one of Singapore's premier dermatologists, has developed her own makeup product subscription service called the Dream Beauty Bag Subscription Service.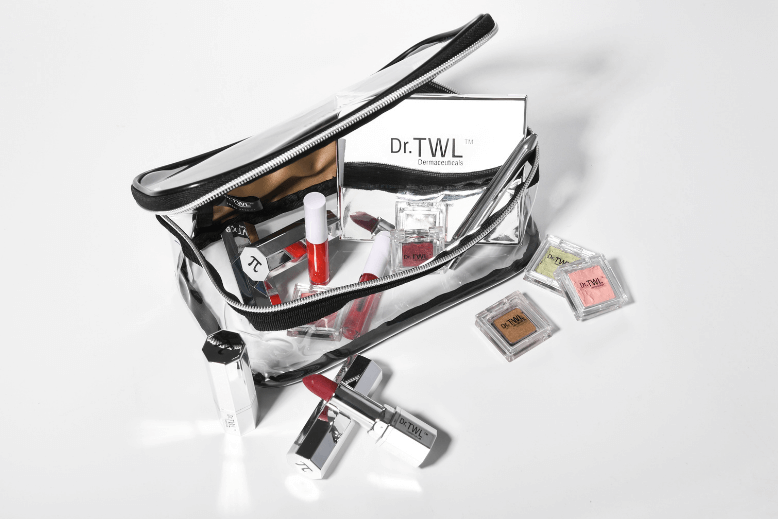 Each bag is composed of five personalised colour tins of blush, lip colours or lip toppers of your choice. You also have the option of getting one full-sized lip gloss and two colour tins instead if you want to start with a small number of makeup essentials. Did that pique your curiosity? Here are more reasons why you need to try it.
It's made to match your skin tone
Dr. Teo believes that there's almost an infinite variety of skin tones, so personalising your makeup works with what you already have. One of the perks of the Dr. TWL Dream Beauty Bag Subscription is that it's a curation of makeup recommendations matched to your skin tone. From there, you can use the shades individually or mix them together depending on your mood.
It's packed with extra benefits for your skin
Aside from being skin tone-matched, the Dr. TWL lip and cheek products have extra skin-loving perks. The Lip-Cheek Tints have a Pi-Effect™ where microcrystals release pigment and active ingredients in reaction to your body heat. These are also fortified with salmon roe DNA, moisturising phytoceramides, and Vitamin E — ingredients that volumise and nourish your lips for a smoother texture. Lip colour and lip treatment in one? Sign us up!
There's also the Feel Good™ Cosmeceutical Blush By Dr. TWL, which aside from salmon roe DNA and phytoceramides also contains crocus sativa or saffron extract that boosts your serotonin a.k.a. happy hormone levels. It's available in two glowy finishes: the lip-cheek tint (for sensitive skin) and cream-to-powder (for acne-prone skin). Did we mention that you can try on the blush shades virtually, too? You can use the Virtual Mirror feature to tap through the various shades to see how they look on you.
You can add on to your collection on a monthly basis
There's no need to head to your drugstore or beauty counter. Signing up for a Dr. TWL Dream Beauty Bag Subscription means you'll get a new batch of bespoke colour cosmetics to your door every month. It takes the guessing game out of your usual makeup shopping and leaves you with all of the fun makeup to play with.
It comes with zero-waste packaging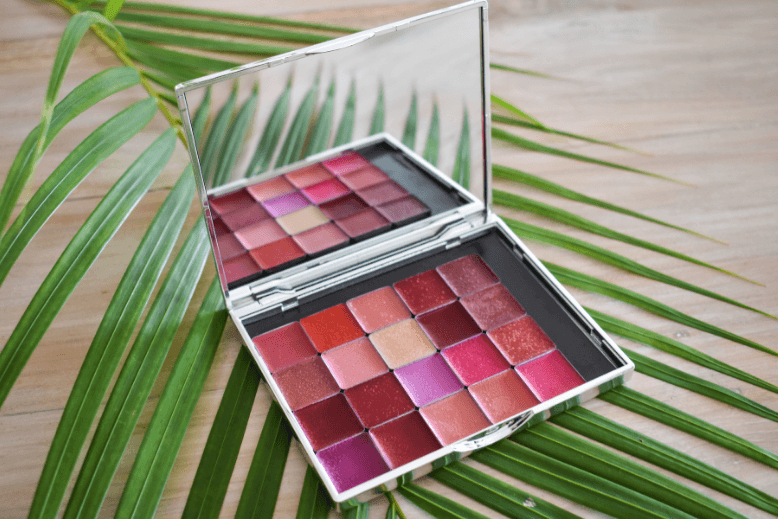 Since the beauty industry is still one of the biggest contributors to plastic waste, Dr. Teo wanted to offer an eco-friendly solution along with her bespoke cosmetics. Along with their first batch of personalised makeup, first-time subscribers will also receive the UV-protective SILVEXIA palette.
Made with anodized silver, this palette prevents the sensitive cosmeceutical active ingredients in your personalised makeup from degrading due to light exposure. This reusable makeup palette is lined with a magnetic base and big mirror that's perfect for travel. It also comes with customisable and refillable tins for your personalised lipsticks, cream blushes and eyeshadows.
You get free gifts too
Who wouldn't want some extra goodies with your bespoke makeup? In addition to the SILVEXIA palette, first-timers will also be given the Anti-Ageing Lip Wand and Sofsculptor Blender Blush Applicator. You can use these to apply your new personalised makeup. The Lip Wand is made with Biomimetic Synthetic Fibre Technology that creates ultra-fine and hypoallergenic fibres for precise product application. Meanwhile, the Sofsculptor sponge, which is made of antimicrobial microfibrillar fibres, helps you blend your cheek products with ease.
That's just with your first month's subscription! If you choose to add more months, you'll also get to enjoy more derm-approved makeup products — like CC creams and concealers — that come in special Dream Bundles. Your dream beauty kit is just a click away!
This story was created in partnership with Dr. TWL Dermaceuticals.

Want to try this personalised makeup subscription? You can sign up for one here.
Comments, questions or feedback? Email us at [email protected].