Since the inception of the Estée Lauder Double Wear Stay-in-Place Makeup, this cult-favourite bottle has been found on the vanity desks of virtually every makeup insider we know. With a 24-hour flawless confidence commitment and 40 shades that cater to all skin tone, it's no wonder Estée Lauder Double Wear Stay-in-Place Makeup is Asia's #1 Foundation.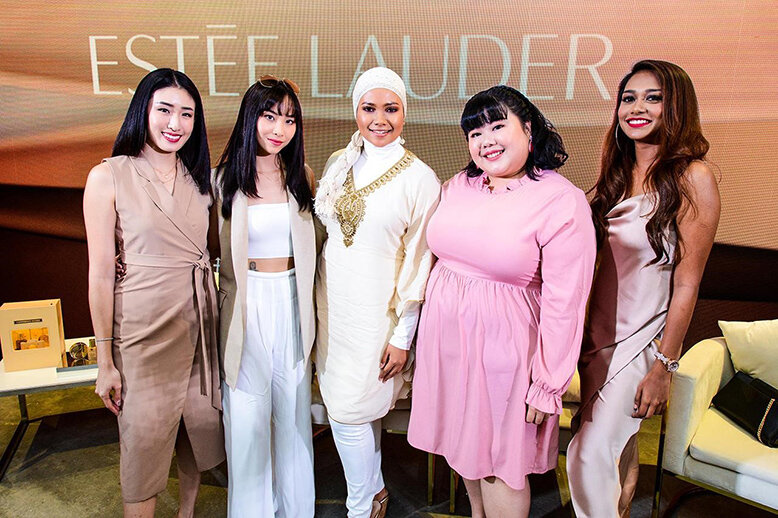 Flaunting flawless confidence for every skin tone and type with the help of Double Wear Stay-In-Place Foundation
And rightfully so, seeing how guests played up their confidence at the Double Wear Stay-in-Place Playroom, together with four Estée Lauder Singapore muses: Sonia Chew, Nadiah M.Din, Xixi Lim, and Eswari Gunasagar. Last week, we got closer and embarked on a discovery of wearing confidence — literally and figuratively — at four experiential zones.
Wake up to make up
and embrace the day with a 24-hour naturally flawless look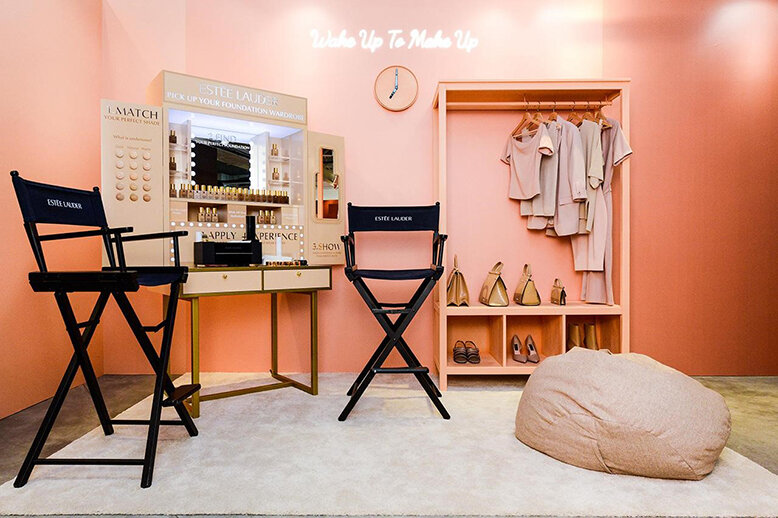 Hectic mornings? Achieve effortless confidence look with Double Wear Stay-in-Place with the 24-hour non-settling, non-caking and non-streaking. At the foundation wardrobe, celebrities, influencers and makeup artists got up close with Asia's #1 foundation through a shade-matching consultation with Estée Lauder Beauty Advisors.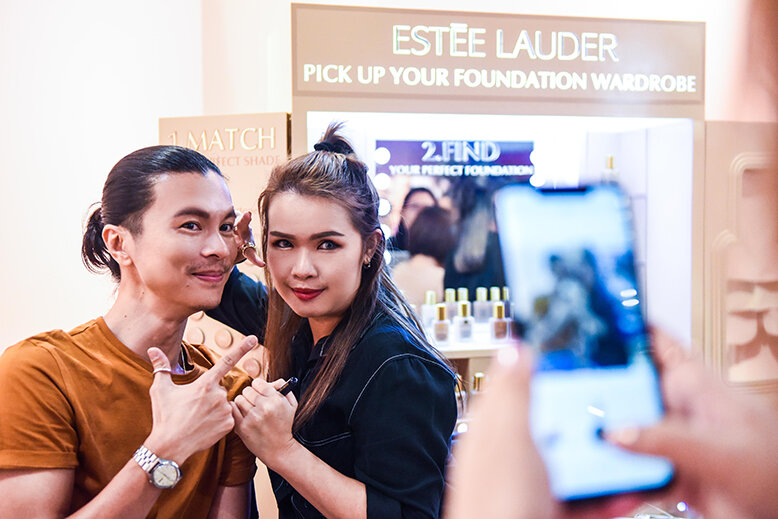 With 40 shades, Double Wear's got you covered no matter what. "[Estée Lauder] supports diversity which I really appreciate a lot," said Nadiah M.Din, Actress & Host. "And I think it's a really good statement to show that we can all look beautiful [and] we can all look confident."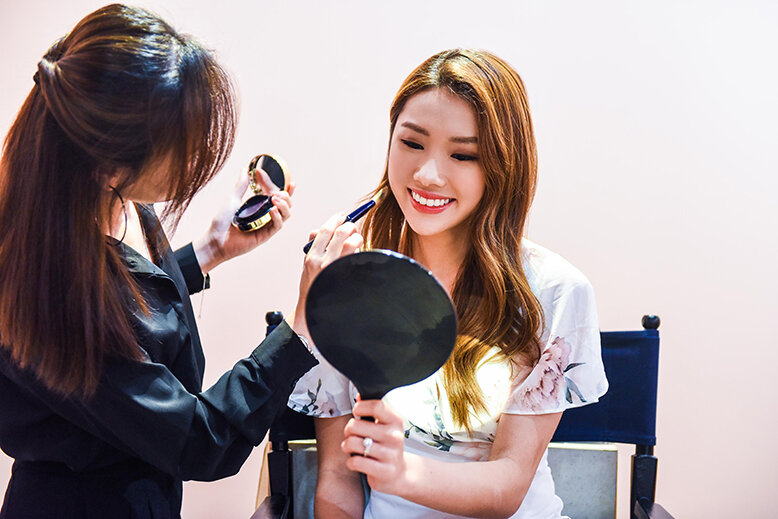 The #1 flawless companion
tides you through mid-day madness
This oil-free, oil-controlling makeup packs a punch in gearing you up for a full day ahead with your game face on. It features a remarkable 24-hour non-poring, non-creasing and sweat-resistant benefits. Actress & Host, Xixi Lim noted: "Because it's sweat-resistant, it is really nice because I can feel my face is still looking really flawless."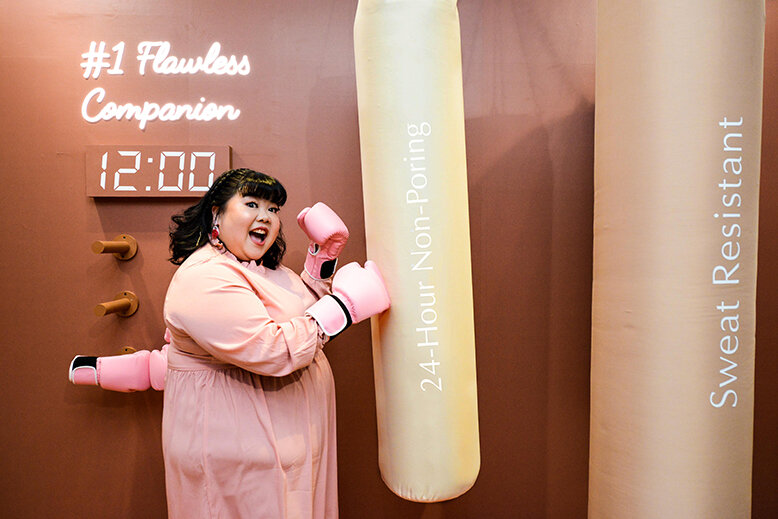 "In 24 hours, you need to go from studio work to shoots to meetings, and you want to look poreless," shared Sonia. "This foundation achieves just that."
Tune up your confidence
with a foundation that lasts from dusk till dawn
You're in for some non-stop action, but its benefits don't stop there. "My makeup stays intact the whole day and it didn't oxidise much for me," shared Actress, Eswari. You know what this means: your makeup stays true to colour to the end.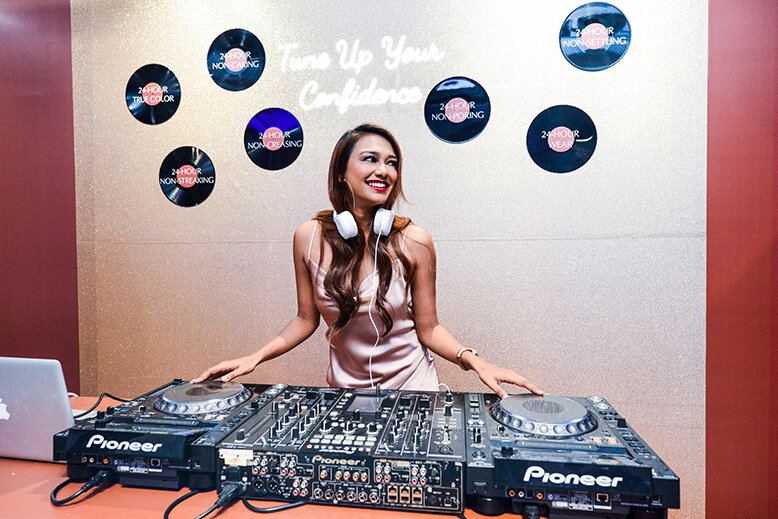 The Estée Lauder Double Wear Stay-in-Place Makeup also doesn't transfer. No stains mean one less thing to worry about — and more time to enjoy. And because it's 24-hour long-wear, you never have to worry about your make-up anytime during the day — or when you're dancing through the night. "I love this product because it does not smudge on my shawl," shared Nadiah. "It really helped me with my hectic lifestyle because I don't really have to reapply."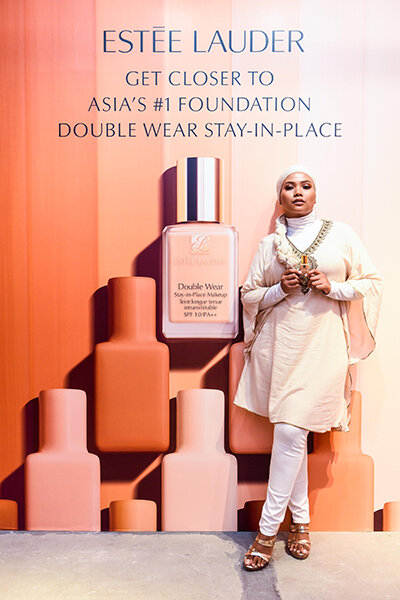 #WearYourConfidence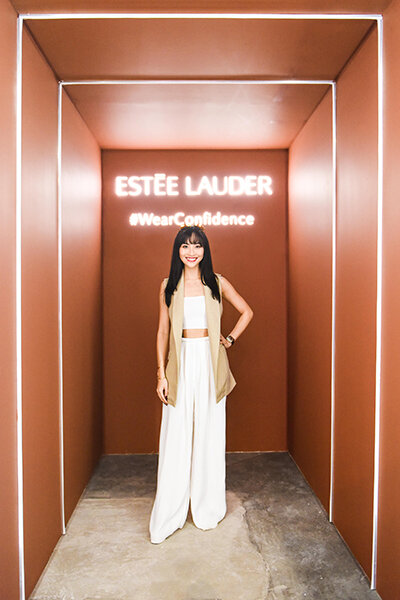 So, can you actually wear your confidence? Yes — with the Estée Lauder Double Wear Stay-in-Place Makeup, you can! This foundation ace delivers 10CM high coverage, which means you can be confident enough to get out there and get closer to your limelight, closer to your goals, and closer to the people you love. "There are so many moments where you question your confidence," shared Sonia Chew, Mediacorp 98.7FM DJ & Host. "If you really just get out there and exude that energy, you definitely become a better person as well."
Experience Asia's #1 Foundation:
Get the Estée Lauder Double Wear Stay-in-Place Makeup.
Estée Lauder Double Wear Stay-in-Place Makeup is available on Sephora.sg and Lazada.
Comments, questions or feedback? Email us at [email protected].