If you've loved K-actor Nam Joo-hyuk playing a dashing heartthrob in K-dramas such as Twenty-Five Twenty-One and Start-Up, we have a feeling that you'll still swoon over him in his new crime thriller Vigilante.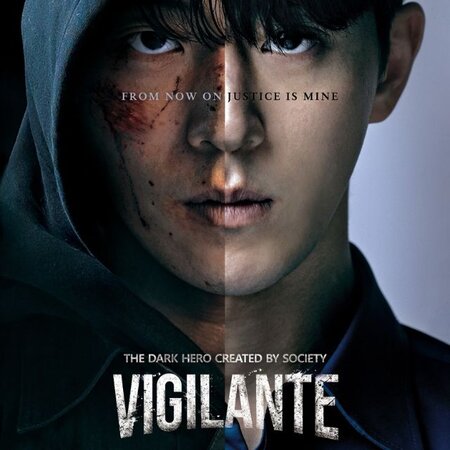 Vigilante: trailer, cast, plot, and more
A star student by day and an avenger by night. Nam Joo-hyuk takes on the role of Kim Ji-yong who carries a tragic past and goes down a treacherous path after he gets tired of seeing the legal system fail him and other victims. He takes on the mantle of an anti-hero after watching repeat offenders go free and have the time of their lives.
To his peers and mentors, Kim Ji-yong trains diligently at the police academy and has a bright future ahead of him. But when he goes undercover, he's the worst nightmare of the criminals on his hit list. The media and the police are hot on his trail, so he has to use what he has learned from the academy to avoid getting caught.


Aside from Nam Joo-hyuk, you can look forward to seeing performances from these top-notch veteran actors: Yoo Jitae (
Money Heist: Korea – Joint Economic Area
) as Jo Heon, a ruthless detective committed to stopping Kim Ji-yong at any cost; Lee Junhyuk (
Designated Survivor: 60 Days
) as Cho Kangok, the Vice President of the DK group who will side with our vigilante; and Kim Sojin (
Partners for Justice
) as Choi Mi-ryeo, a broadcaster obsessed with creating a show about him and exposing his actions to the world.
Vigilante first impressions review
Only two episodes have been released, so here are our first impressions.
The good
Why should you watch this drama? To sum it up in a few words — Nam Joo-hyuk! Kidding aside, if you've been a fan of his since his
School 2015
and
Weightlifting Fairy Kim Bok-joo
days, then you'll be proud of his acting chops in this drama. It's like he's graduating from his usual sweet and charming roles and is now entering his cold and merciless avenger era. You can see the passion in his eyes every time he gets the desire to exact justice for the deaths of innocent people and children. You can't help but root for him in his fight scenes too.
Vigilante
is also based on a webtoon, so we've got high hopes that it's a hit in the making. Several successful K-dramas adapted from webtoons include
Sweet Home
,
Moving
, and
The Uncanny Counter
. These dramas have interesting plots and are filled with action-packed scenes, and
Vigilante
has the right elements to become part of this list too.
The not-so-good
There were parts in the first two episodes that were a bit slow and weren't furthering the plot. Filler scenes are inevitable in your typical 16-episode drama, but this one only has eight episodes.
Nam Joo-hyuk also seems to outshine the other actors in the first two episodes (with the exception of Yoo Jitae's character who amped up the show's intensity in the closing scene of episode 2). We hope that the next episodes will allow us to get to know more about the different sides of other characters and give us a little more depth to their stories.
Other than these, the drama is perfect for your crime thriller fix, and we can't wait for the next part of the story to unfold.


Vigilante: episode schedule and where to watch in Singapore
Eager to see the dark hero in action? You can stream the first two episodes on
Disney+
. Mark your calendars because episodes 3 and 4 will be up on 15 November and succeeding episodes will be released every Wednesday.

(Cover photo from: @disneyplussg, @disneypluskr)

On the lookout for other police K-dramas? Check out The Worst of Evil starring Wi Ha-jun and Ji Chang-wook.
Comments, questions or feedback? Email us at [email protected].