Since its birth in 2011, Gentle Monster has not failed in serving us chic eyewear options. Hot on the heels of the successful Jentle Garden Collection, the lifestyle brand has released another buzz-worthy collaboration, the Gentle Monster x Moncler Genius, and it's the epitome of futurism.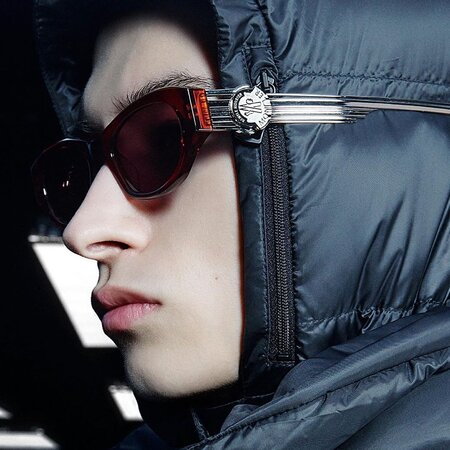 Gentle Monster x Moncler Genius collaboration designs
Called "SWIPE", the 11-piece Gentle Monster x Moncler Genius collaboration is said to capture the eyewear brand's interpretation of "how our society perceives emotions in a digitally focused world". Even the launch of the collection is not your typical runway show but is described as an "avant-garde media art" that bridges the real and digital worlds.
This experimental energy is seen in the collection's super sleek and polished designs which all look like they were created in the future rather than in 2022. All pieces are equipped with 99.9% UV protection lenses and have a chunky yet elegant goggles-like silhouette.
Aside from eyewear, the Gentle Monster x Moncler Genius collection also offers apparel including hoodies, tops and more created from recycled fabric. Pouches, boots and bags made from recycled nylon are also available.
The limited-edition collection (USD340 to 455/~SGD471 to 630) is now available on Gentle Monster's website, which offers international shipping to Singapore.
(Cover photo from: @moncler)
Next, give your undereye area extra nourishment with these soothing eye creams.

Comments, questions or feedback? Email us at [email protected].