If you want to step up your fitness or simply want to be more aware of your health stats, you may want to have a fitness smartwatch like the Huawei Watch Fit 2 on your wrist. The multitasking gadget promises to be your stylish companion for your leisure and health needs with its built-in health tracking apps and convenient modes.
We tapped smartwatch newbie #TBLBureau Creative Manager Laura to try out the device and share her thoughts on its pros and cons.
*The product was sent as a press gift. The views and opinions of the reviewer are independent and purely editorial.
Huawei Watch Fit 2 design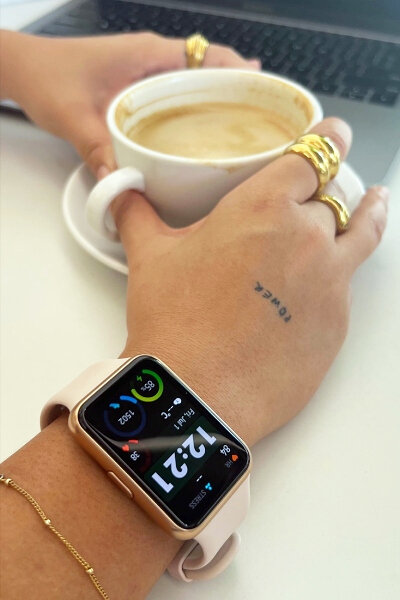 The Huawei Watch Fit 2 offers a "sleek design" with its 1.74-inch AMOLED display and narrow bezels that make it suitable to wear in and out of the gym. You can customise the watch face with its built-in designs. It also comes in three variants, the Active, Classic, and Elegant Editions. The Active Edition features a silicone band perfect for sweat sessions. A sleek leather wristband adorns the Classic Edition making it ideal for any occasion. Finally, the Elegant Edition has a minimalist metal band for a sophisticated look.
Huawei Watch Fit 2 setup
Setting up the Huawei Watch Fit 2 is an easy task. According to Laura, the watch itself guides you through the setup process in a fool-proof manner. It's just a matter of turning on the watch, tapping a few buttons, and you're good to go.
Using the Huawei Watch Fit 2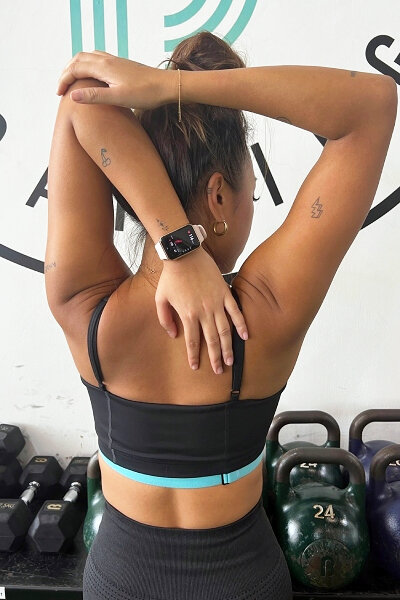 The smartwatch has several features that make it a true multifunctional wonder in Laura's opinion.
Adjustable speaker quality for calls and music. "The speaker is clear and you can easily adjust the volume depending on your preferences," Laura said. "I used it mostly for calls — which were clear and crisp. Unfortunately, the music feature isn't available on the iPhone."
Animated audio fitness coach and workout modes. "The training plan feature is very customisable. Before I started using it, the app prompted me on my age, weight, personal best scores, and how long I want to take to achieve certain goals," Laura explained.
Health App+ Healthy Living Management. "I was allowed to choose what goals I'd like to achieve. After choosing, the watch gives a list of daily goals I had to meet," Laura explained. "This is helpful because I was reminded daily of my health and fitness goals, which keep me accountable."
Aside from these features, the watch also has a built-in GPS system that can help you navigate your routes during outdoor exercises such as running and cycling.
Which feature are you most interested in?
Final verdict on the Huawei Watch Fit 2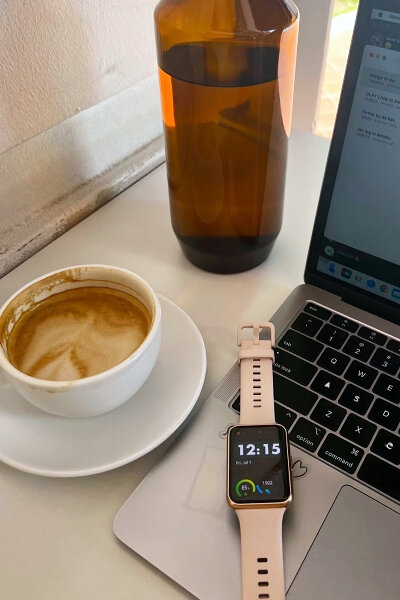 The Huawei Watch Fit 2 offers a lot of functional benefits to any user, whether you're using an Android or iOS phone. "As an iPhone user, this might not be the most suitable as there are certain limitations as to what I can do. For example, the music function only works for Android users. Otherwise, this is a pretty good watch since it is very functional."
That said, if you have an Android or Huawei device you'll be able to maximise its different features. "Even as an Apple user, there are still many functions that I can benefit from, particularly the exercise functions."
The Huawei Watch Fit 2 is priced at SGD168 and is available in Singapore through Lazada, Shopee, and the brand's retailers.
How about a smartwatch that helps you manage your stress levels? Find out here.
Comments, questions or feedback? Email us at [email protected].