Searching for a last-minute Valentine's Day gift this weekend to impress the feisty, glamorous women in your life? The Huawei Freebuds Lipstick is a worthy contender as it bears a striking resemblance to a luxe lipstick case. Red lipstick is synonymous with power and strength too, hence there's no better way to honour them than with this chic device, which also boasts "industry-leading open-fit audio technology".
To see if these earbuds could truly bring more power to our audio experience, we asked our Co-Founder and Creative Director Kersie Koh to give them a go. Read on for her review.
*This product was loaned to TheBeauLife for this review. The views and opinions of the reviewer are independent and purely editorial.
First impressions, claims and design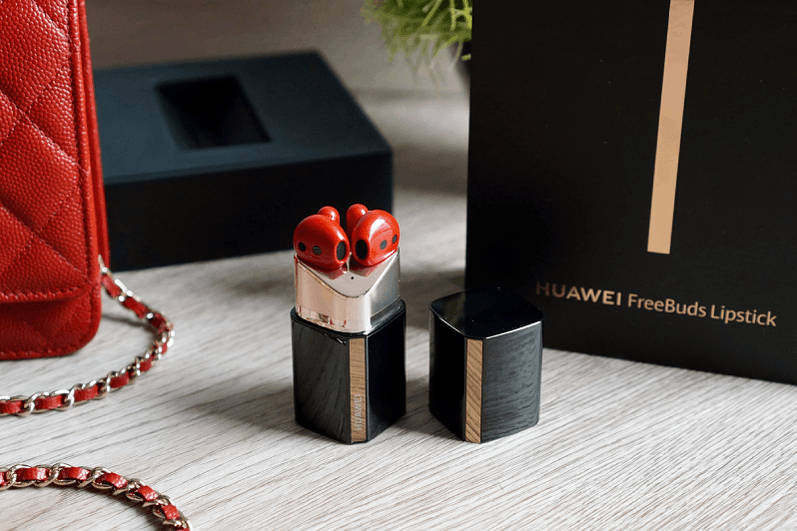 "I love how the glamorous deep-red earbuds are displayed in the shape of a heart," gushed Kersie. As an avid collector of luxury beauty products, she was drawn to the device's premium-looking lipstick design and appreciates how it fits comfortably in her palm like a piece of statement accessory.
The design of the Freebuds Lipstick is influenced by French fashion. As such, it features bold details including gold lines, rounded arcs and a glossy finish to appeal to the luxury lover.
Weighing at 90 grams, the device is slightly heavier than other earbuds on the market and that's due to its casing, which is made of luxury-graded stainless steel. However, Kersie also noted that the earbuds themselves only weigh around four grams, thus she's able to put them on comfortably.
Putting the Huawei Freebuds Lipstick to the test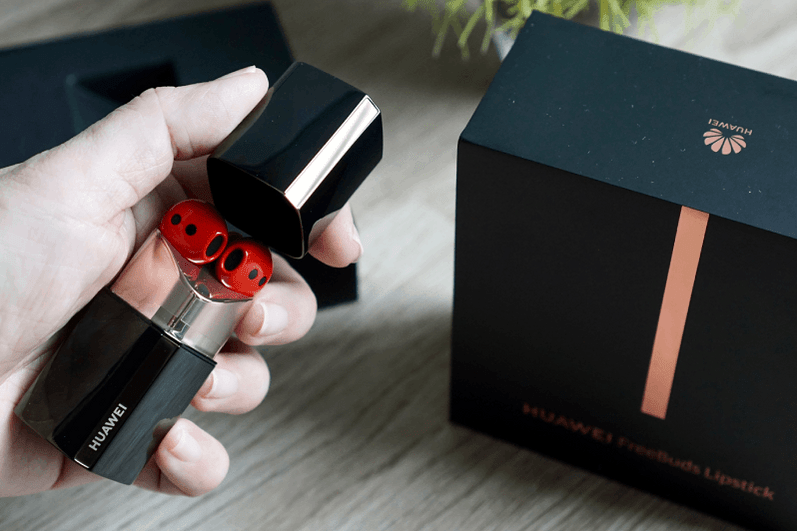 Kersie was happy to see that the FreeBuds Lipstick features open-fit noise cancellation technology. "As a mum of three young children, I prefer open-fit earbuds as I don't want to 'shut out' the world whenever I put my earbuds on."
Stay in touch with your surroundings just like Kersie simply by pressing onto the earbuds for a few seconds to switch off the device's noise cancellation function. When you're ready to immerse yourself fully in the audio experience, follow the same action and the device's Adaptive Ear Matching technology will automatically detect your ear canal shape and customise its noise cancellation mode to suit your needs.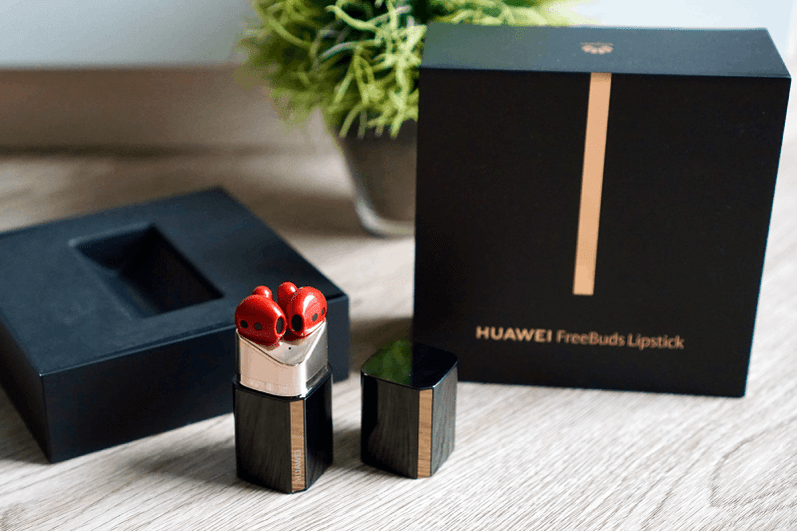 After a busy day tending to the kids and the company's affairs, Kersie likes to unwind by watching videos and listening to music. Her earbuds need to fit comfortably into her ears while providing a quality audio experience. Does the Huawei Freebuds Lipstick do that?
"I was immediately impressed by the device's clean, rounded sound. The bass wasn't overpowering for me either," Kersie revealed. She also recommended the Huawei AI Life app, which allows users to tweak the audio settings according to their preferences.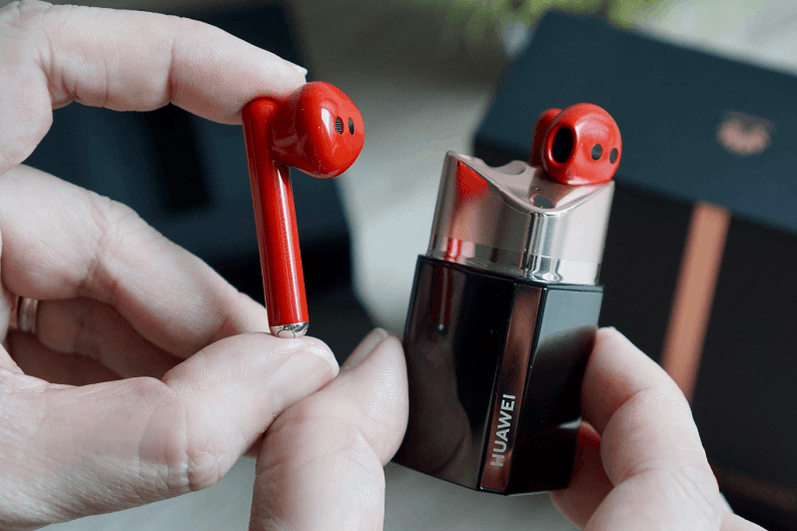 With regard to battery life, the device provides you with four hours of playback on a full charge and 22 hours of playback with a fully charged case. 15 minutes is all you need if you're looking for approximately 2.5 hours of playback.
The Freebuds Lipstick also offers a few additional features that are exclusive to Huawei mobile and computer users. The device can be connected to two Huawei devices simultaneously. You can pair it with a Huawei Smartwatch too so you can better manage the various features of the device.
Final thoughts
The Huawei Freebuds Lipstick delivered both style and substance. Kersie was not only a fan of the design but was also pleased with the device's superior sound quality and appreciates that its touch controls are built with the right amount of sensitivity.
That said, she found that keeping the earbuds back in their casing "can be confusing" to new users as the Freebuds Lipstick's case cap is fully separated from the device once it is opened. Hence, you'll need to turn the casing onto the right side (with the gold bevel facing towards you) before you can close it. Nothing a little getting used to can't help with though.
In all, Kersie believes that the device is "worth the splurge". "This would also make a useful, thoughtful and memorable gift for that special someone in your life," she added.
Indeed, the gift of quality sound and design that this device offers deserves a lot more love beyond just Valentine's Day. The Huawei Freebuds Lipstick costs SGD298 and is available for purchase in Singapore at Huawei's official Shopee and Lazada stores, as well as at the Huawei Authorised Store located in Westgate.
Next, check out our review of ghd's Unplugged cordless hair styler.

Comments, questions or feedback? Email us at [email protected].