Yes, pasta, has a lot of carbs. But who cares? If you are as crazy about it as we are, pasta definitely feels like a necessity in our diet. And if you're searching for the next best place where you can dig into a heartwarming and delicious plate of pasta, then look no further! Here is a list of the 16 best pasta restaurants in Singapore that will satisfy your cravings.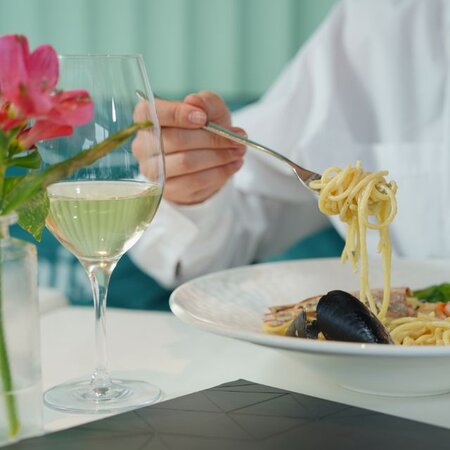 Pasta restaurants in Singapore
1. Pasta Bar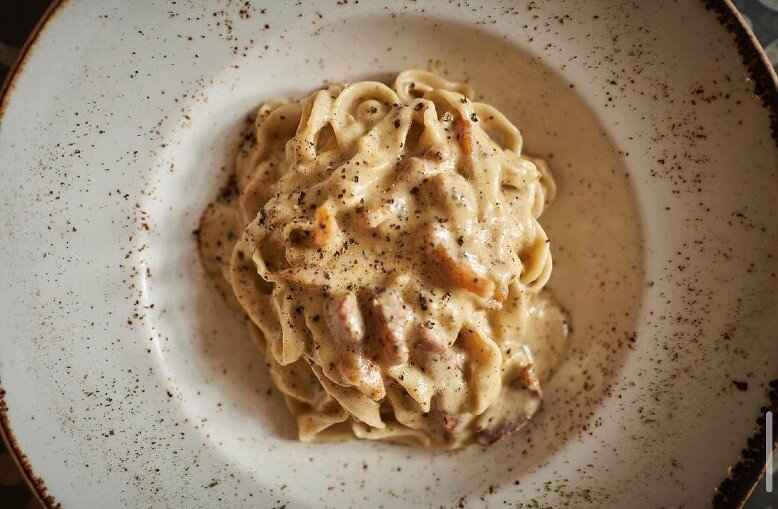 Probably one of the most highly raved pasta places right now is Pasta Bar, a gorgeous place that brings you a unique pasta experience. Pasta Bar is an authentic Italian restaurant in Singapore that serves freshly made pasta cooked by chefs right in front of you.
The restaurant offers diverse options for each and every type of pasta lover. Imagine trying tagliatelle, tagliolini, and linguine all in one night. Sounds like true pasta heaven, does it not? Because all dishes in Pasta Bar are equally good, you'll be sure to fulfil your pasta desires when you dine.
Address: 55 Keong Saik Road, Unit 01-05, Singapore 089158
2. Publico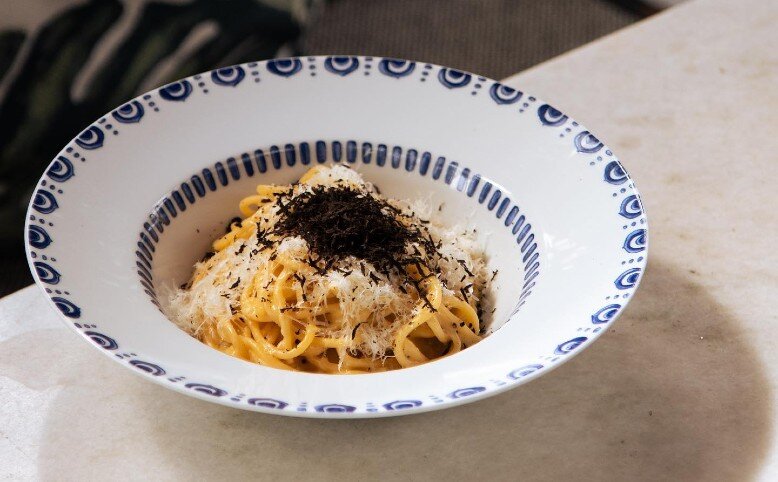 If you're looking for a place with great aesthetics and good pasta, Publico is the place for you. This pasta restaurant in Singapore will take you on a trip to Italy with its emphasis on authentic and evocative Italian flavours. Not only is the food amazing, but the atmosphere and the interior design of the restaurant also make the whole experience so exciting.
This restaurant is situated along the Singapore River and offers an array of pasta selections. As can be expected, the pasta is handmade and freshly made every day. Fan favourite pasta dishes at this sweet spot include the Publico Lobster Spaghetti, Crab "Mama Rosa" Rigatoni, and the Lamb Ragu Mafalde.
Address: 1 Nanson Road, Singapore 238909
Contact No.: +65 6826 5040
3. D.O.C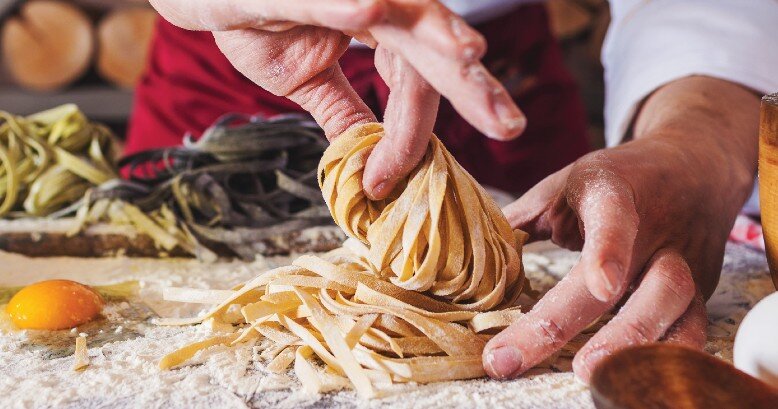 Located in between the bustling streets of Tanjong Pagar and Chinatown is D.O.C — short for Denominazione di Origine Controllata, which translates into "Designation of Origin" in English.
Ran by an Italian chef, D.O.C serves Neapolitan cuisine and prides itself on its authenticity and its ability to deliver comfort food to all who dine there. A must-try when you visit are the 4 Formaggi and the Culatello Speciale, the restaurant's best-sellers.
Address: 26 Beach Road, B1-22 South Beach Avenue, Singapore 189768
Contact No.: +65 6015 0122
4. Bella Pasta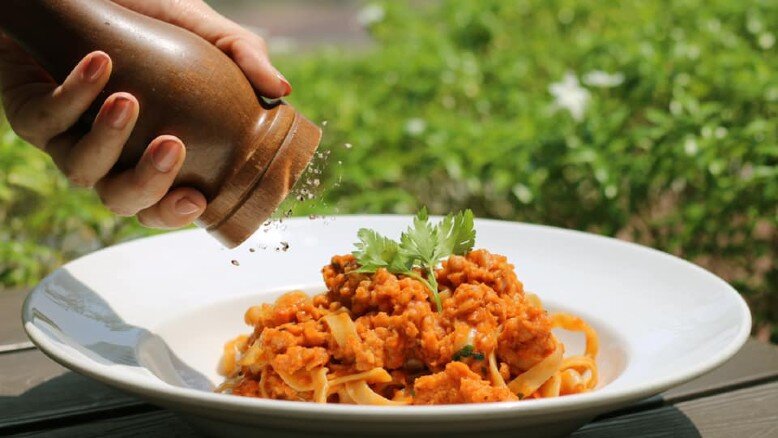 If you frequent Robertson Quay often, you would have passed by this quaint little restaurant known as Bella Pasta. They serve a wholesome Italian fare, which features a comprehensive menu ranging from pizza and pasta to seafood and grill.
As for their pasta dishes, they are an absolute delight and will not disappoint. While you enjoy the breathtaking views of the Singapore River, you can dig into dishes like the Linguine Gambero, the Cavatelli con Prosciutto e Spinaci, and the Pansotti Burrata.
Address: 30 Robertson Quay, #01-09, Singapore 238251
Contact No.: +65 6836 5692
5. Da Luca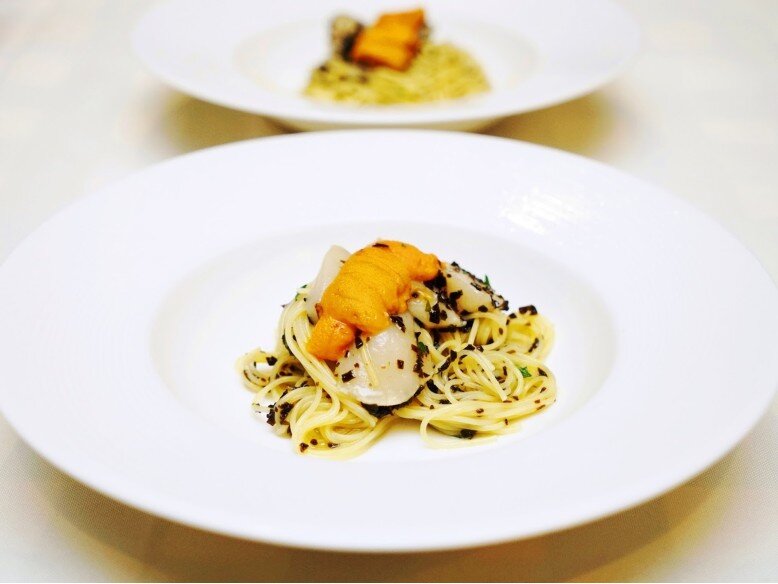 You may not see much of Da Luca's dishes on social media, but you'll find that Da Luca has chosen to simply showcase their pasta perfections in person. And indeed, their pasta is truly one-of-a-kind that makes customers go back for more.
In particular, one that has everyone craving for seconds is the Cold Pasta Truffle Scallop Uni Capellini. This dish is the star of the restaurant for all the good reasons. The pasta is handmade and tossed in a generous amount of truffle oil and black truffle bits, topped with sliced hotate and fresh uni. If you are a fan of uni and truffle, this will definitely be heaven for you.
Address: Goldhill Plaza #01-19/21, #1, Singapore 308899
Contact No.: +65 6258 4846
6. Tipo Pasta Bar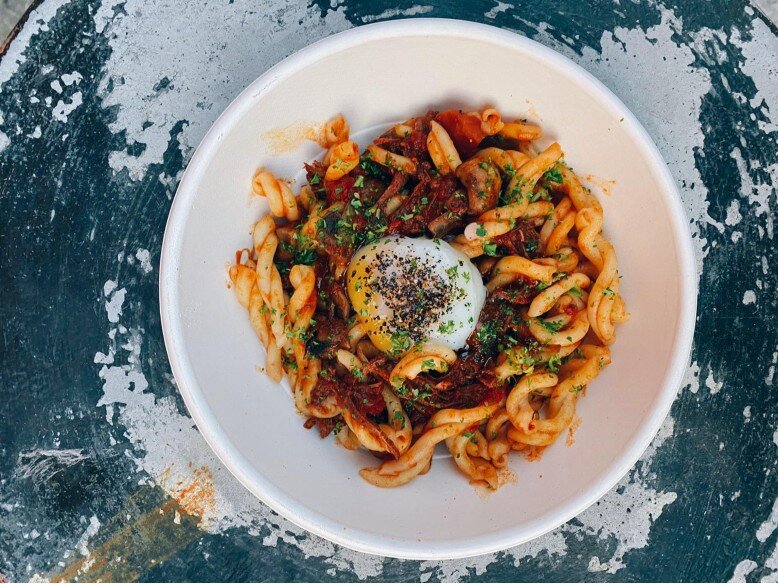 Unlike other restaurants with set pasta dishes, Tipo brings out your creativity as it lets you fix up your very own unique dish. You can really have fun with your ingredients, and fret not, they'll still all taste delectable together.
Apart from that, one of the most interesting things about Tipo has got to be their pasta types, with different ones being prepared seasonally and made from scratch. To make your own pasta, choose your sauce and toppings — which range from free and basic to classic, premium, and extravagant. But if you are struggling to choose, and want simpler options, you can also go for their house specials.
Address: 28 Aliwal Street, #01-07, Singapore 199918
Contact No.: +65 8768 0785
7. Buona Terra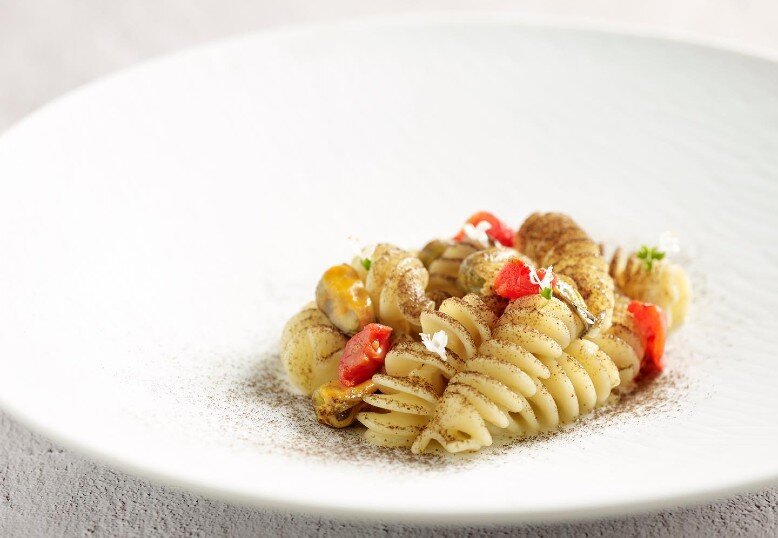 Located in the extended wing of Chateau Tcc, Buona Terra has an outstanding boutique-style ambience. A classy historic black-and-white bungalow, the restaurant is a modern Italian fine dining restaurant that has attained 1 Michelin star.
Just as you may expect, the food is a feast for the eyes — dainty yet absolutely mouth-watering. The menu does not state the exact dishes that will be served, however, one may delight themselves in exquisite pasta dishes with either the lunch or dinner menu that comes in a four- or five-course.
Address: 29 Scotts Road, Singapore 228224
Contact No.: +65 6733 0209
8. Bar Cicheti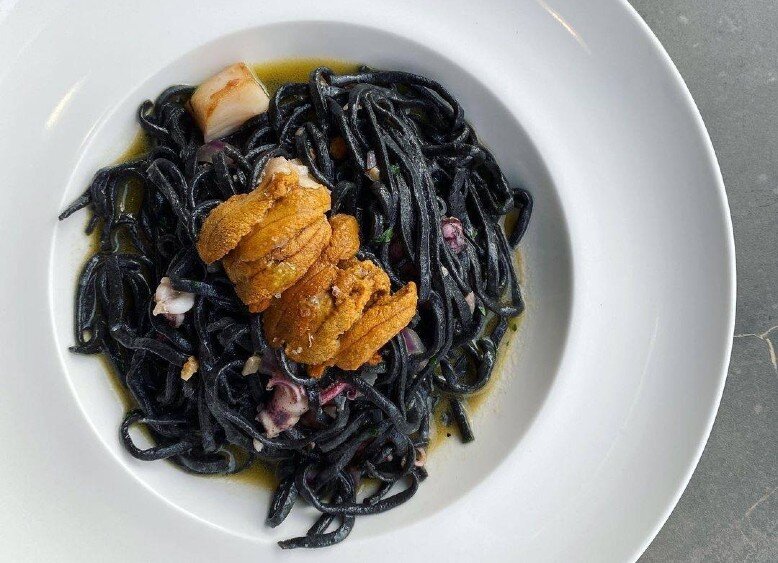 Looking for a romantic but casual night out to indulge in pasta? Bar Cicheti is the place you will be making your reservations at, we guarantee. Located within Keong Saik, the restaurant boasts home-grown pasta and a wine bar. Bar Cicheti knows just the perfect pairings of wine and pasta that go together like marriage.
If you wish to have a little fun with your choices, Bar Cicheti offers a five-course degustation menu, which includes a delectable plate of Spaghettini. If not, a recommended dish at this restaurant would be the Tagliolini.
Address: 10 Jiak Chuan Road, Singapore 089264
Contact No.: +65 6789 9801
9. Pasta Fresca Da Salvatore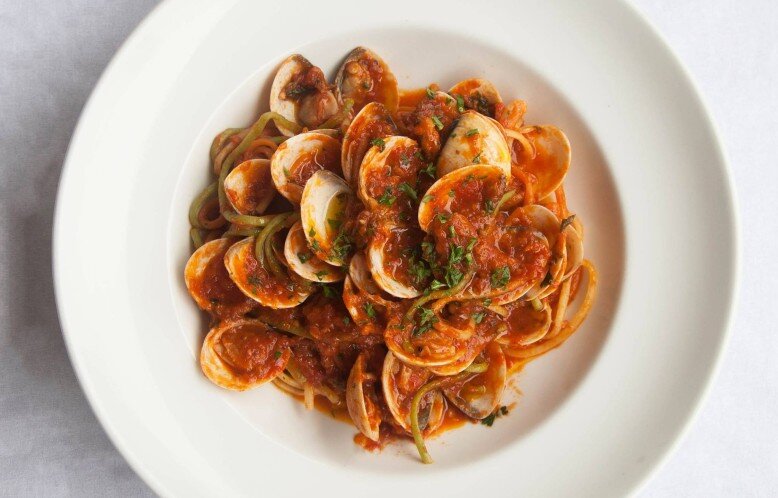 Pasta Fresca Da Salvatore is truly for families and lovers. They take pride in serving up authentic and hearty Italian dishes, ranging from pizza to pasta to mains.
However, the pasta restaurant's best seller has got to be their Ravioli Di Burrata Tartufo Nero. This decadent dish consists of homemade ravioli with a generous stuffing of burrata and black truffle. The dish is accompanied by a light and creamy mushroom sauce and finished off with parma ham and truffle caviar.
If that is not to your liking, feel free to select from the 18 pasta types that Pasta Fresca Da Salvatore has to offer. There is truly something special for every pasta lover at this restaurant.
Address: Various locations
10. Eleven Strands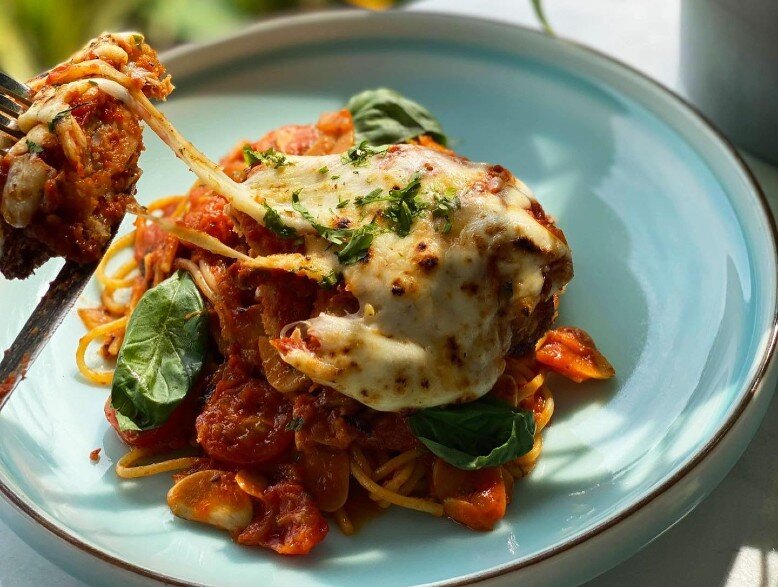 Another family-style dining spot that all pasta lovers must try is this rustic restaurant known as Eleven Strands. Its vibe is that of a modern and chic bistro while adding a twist to the classic European decor. Situated in the heartlands of Singapore in Serangoon, this wonderful spot sees its dishes as soul food.
One thing special about Eleven Strands is their homemade tagliatelle that you may add to any of your pasta dishes. However, if you would like to simply go for the basics, a recommended dish would be the Prawn Basil Pesto Pasta which is one of their customers' favourites.
Address: 66 Yio Chu Kang Road, Singapore 545568
Contact No.: +65 9487 1398


11. Pasta Brava
Pasta Brava specialises in creating traditional dishes from various regions of Italy. It's also one of the oldest Italian restaurants in Singapore. You can't go wrong by ordering its Pasta Brava Spaghetti Del Pescatore, which is the pasta restaurant's signature spaghetti with seafood in fresh squid ink.
Address: 33 Erskine Rd, The Scarlet Hotel (Ground Floor), Singapore 069333
Contact No.: 6227 7550
12. Lino Pizza & Pasta Bar
If you're on the hunt for true Italian comfort food, Lino Pizza & Pasta Bar is your best friend. For a hearty meal, pick the Gnocchi in Bacon Cream, which has baby spinach and sundried tomatoes for your veggie needs and red pepper flakes for a little flavour kick.
Address: 1 Scotts Road, Shaw Centre, #03-23/24, Singapore 228208


13. Pastaria Abate
Family-run Italian restaurant Pastaria Abate serves several pasta dishes that will satisfy any cravings. Some of their specialities are stove-top mac-and-cheese and pork sausage ravioli. They also allow you to customise your meal by picking any sauce to pair with egg and dried or fresh pasta. Make sure you also try their fresh garlic bread which pairs amazingly well with their savoury pasta dishes.
Address: 86 Neil Road, Singapore 088846
14. Garibaldi
Headed by Italian-born executive chef Roberto Galetti, Garibaldi sets you up for a mouthwatering experience. Make sure to try their signature angel hair cold pasta dishes or their vegetarian pasta menu which features premium ingredients like morel mushrooms, burrata cheese ravioli, and more.
Address: 36 Purvis St, #01-02, Singapore 188613


15. Cacio e Pepe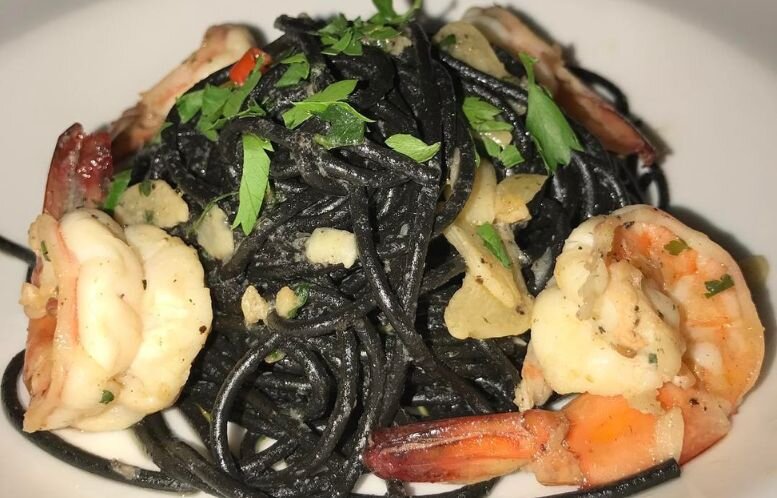 If you love intimate dining spaces with homey vibes, check out Cacio e Pepe (meaning cheese and pepper in Italian). It offers a relaxed Italian dining experience with authentic Italian cuisine using the highest quality ingredients. You can choose from over 10 kinds of pasta dishes, such as fresh and savoury stuffed pasta with lobster and crab meat, and squid ink pasta.
Address: No. 3 Chu Lin Road Singapore 669890
Contact No.: +65 6760 3534
16. Al Forno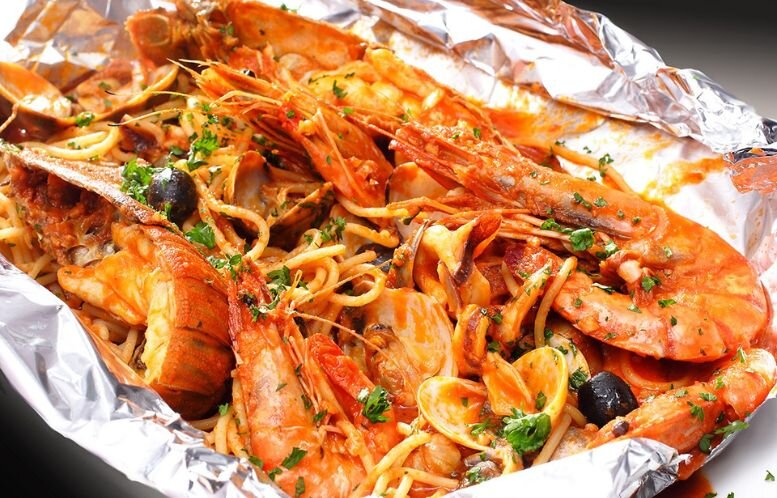 Al Forno has been around for over two decades and has become well-loved for its classic Italian dishes made with fresh ingredients and traditional cooking techniques. It also claims to be the first Italian restaurant in Singapore to import fresh ingredients like whole peeled tomatoes and cheeses directly from Italy, so you can expect to find some of the most authentic dishes in the country right here. If you're a seafood lover, then you'll enjoy the variety of its seafood offerings such as the Spaghetti Cartoccio, Risotto Pescatore, and more.
Address: 400 East Coast Road, Singapore 428996
Contact No.: +65 6348 8781
This article was first published on 20 April 2023. Last updated: 25 October 2023.
Want more European cuisine? Experience a contemporary French dining experience at JAG & Flow Bar.
Comments, questions or feedback? Email us at [email protected].