Want to expand your work wardrobe with comfy, elevated basic pieces? Consider adding activewear into your selection. cheak, Singaporean-founded Love, Bonito's sister brand, has released its BaseCore® collection to help you ace the workleisure aesthetic. Read on to know more about the pieces and where to buy them in Singapore.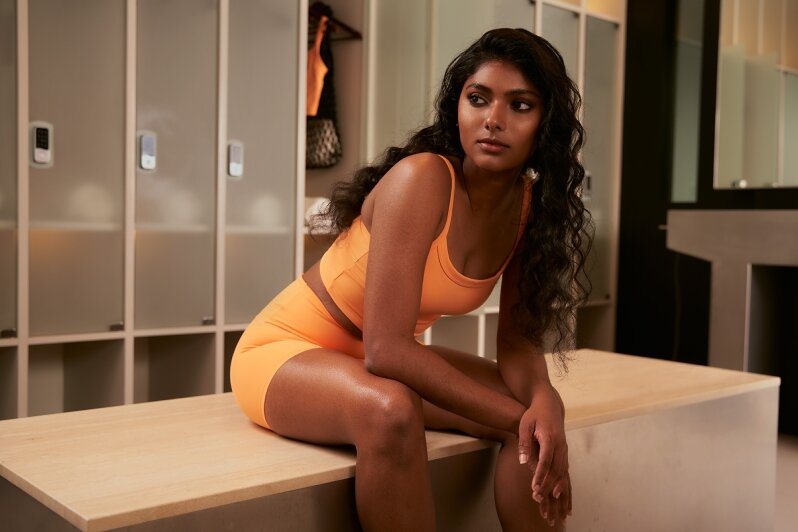 cheak BaseCore® Collection pieces and notable designs
The collection features the brand's BaseCore® fabric, which cheak claims will give you unparalleled support and ease of movement for any activity both in the gym and out of it. You'll find eight types of elevated basics grounded in Asian-centric design philosophy — including sports bras, leggings and biker shorts — in bold hues that can pass off as business casual when paired with the right outerwear and other pieces in your closet.
If you do wear it for your workouts, you'll find that these apparel have been optimised for high-intensity activities like HIIT, spinning and running. They're created to have enhanced, compressive support as well as sweat-wicking properties so you'll stay cool and dry post-workout.
Another thing we loved? The pieces come in seven inclusive sizes from XXS to XXL.
If you want a true basic piece that will be the foundation of your outfit, check out the cheak BaseCore® Strappy Bra (SGD35). It's a medium support bra with thin, adjustable straps that give it a micro-bra look. Pair it with some high-waisted pants and an oversized blazer and you're good to go for casual Fridays.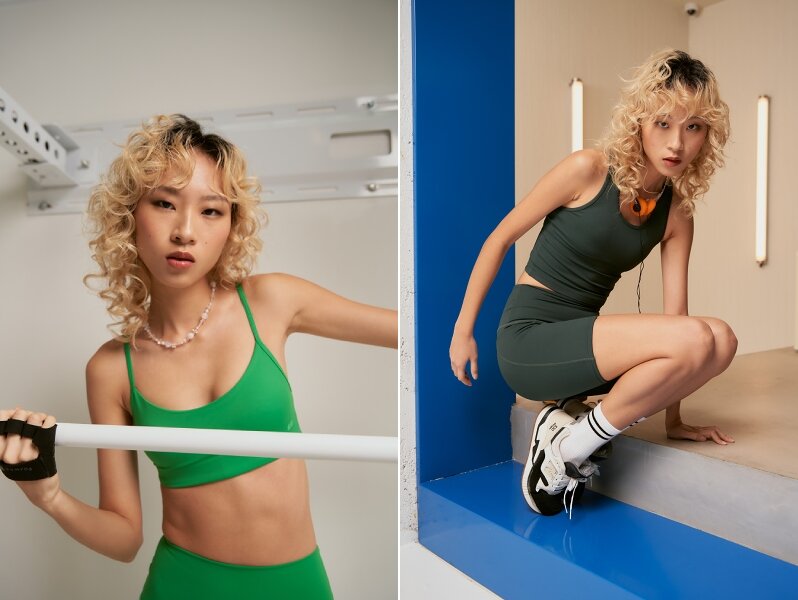 If you want more coverage, the cheak BaseCore® Racer Tank (SGD39) would be more to your style. It's a workout tank top with thick straps and a supportive racerback design that's perfect for women on the go. You can definitely pair it with a skirt and casual kicks to wear to the office.
And if you like comfort above all else and the convenience of pockets in your bottoms, the cheak BaseCore® Classic Leggings with Pockets Ultra High-Rise 25" (SGD55) will be your go-to bottoms even if you're not planning on going for a workout. Its high waistband comfortably hugs the waist and keeps you covered during high-intensity activities like running, spinning, and HIIT. According to the brand, it's perfect for taller folks since it has more length compared to the Classic Leggings with Pockets 23" (SGD55) that's also in the collection. Throw a hoodie on top of it for a cosy look as you curl up with your laptop on your sofa.
Where to buy the collection in Singapore
Ready to give these workleisure pieces a try? The collection is now available online on Love, Bonito and cheak.com. If you want to fit cheak's apparel in person, head over to the Love, Bonito stores at ION, 313@Somerset and Funan where the collection will be stocked beginning 8 February.
Want to see cheak's activewear in motion? Read our review here.
Comments, questions or feedback? Email us at [email protected].