You may be itching to get back into some form of physical activity now that we're almost mid-way through the year. We feel you! And that's a good thing. In fact, it's important to stay active during these health-concerning times. The World Health Organisation even encourages people to be as physically active as possible while following safety measures. So aside from looking up workout videos to guide you through your daily sweat sesh, you may also want to prepare things you'll need for your new healthy habit. Here are some fitness essentials and gadgets you can consider buying to step up your daily workouts.
A good pair of weights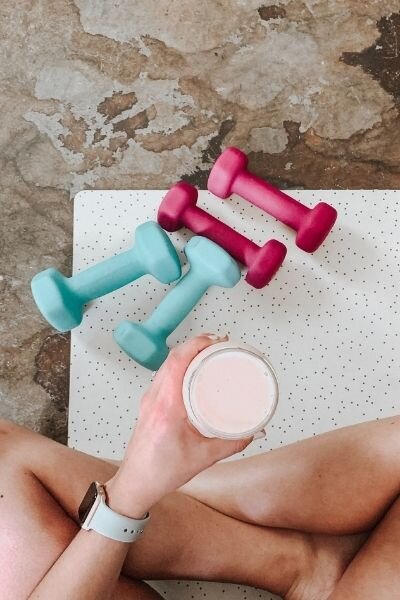 Basic strength training has a lot of health benefits. It boosts bone density, strengthens muscles and tendons, and improves muscle mass, according to Kristin Gustafson, an Allied Health instructor at the Rasmussen College in Minnesota. A study also shows that weight training for 20 minutes a day also helps stave abdominal fat gain. Sounds good to us!
Ideally, you should start with weights that you can comfortably lift 12 to 15 times. If you have limited space at home, fixed weights made of rubber and neoprene are more forgiving on household floors and easier to pack away.
We recommend: These affordable 1- and 2-kilogram weights from Watsons (starts at SGD8.90/~USD7). You can use these discreet dumbbells as your starter weights and eventually upgrade to heavier weights if needed or when you have a bigger space.
Some comfy workout clothes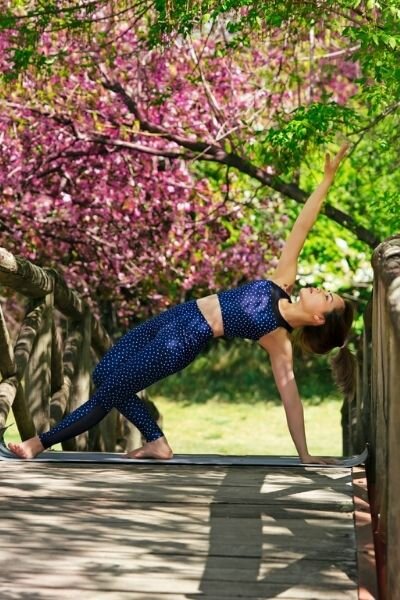 Another fitness essential you'll see your fitness inspos wearing are comfortable activewear. Your workout 'fits need to be breathable and stretchy, allowing maximum mobility regardless of the type of exercise. Pay attention to the fabrics. Spandex makes the clothes stretchy while nylon or polyester is great for breathability and absorbing sweat. There are some natural options like cotton and bamboo as well as eco-friendly recycled plastic-based fabrics if you're looking for more sustainable options.
Aside from fabric, the structure of the activewear you should get depends on what type of exercise you're doing. Yoga enthusiasts should look for supportive sports bras while bikers need to look for comfy cycling shorts.
We recommend: the Nike Yoga Collection for yoga enthusiasts and more. Featuring Nike Infinalon fabric, these soft and stretchy pieces were made specifically for your morning Vinyasa flow. Since they're breathable and sweat-wicking, you can also wear them for low-intensity workouts.
Trusty exercise shoes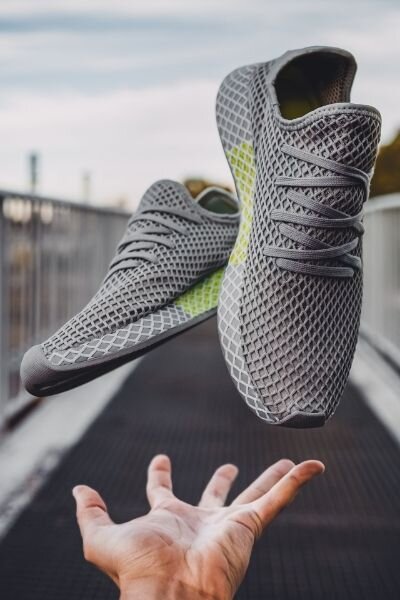 Aside from clothes, you'll need a good pair of exercise shoes especially if you like exercising outdoors. Just keep in mind that specific workouts require different shoes. For example, running requires a level of heel rise to support forward movement. Circuit workouts need flat soles and good ankle support as you quickly change directions. Taking this into consideration can help prevent possible injuries and promote easier workouts. As for the fit, you should have at least a thumb's width between your biggest toe and the end of the shoe's toe box.
We recommend: The adidas ultraboost 21 shoes (SGD250/~USD187) for running. Its rubber outsole, boost midsole, and supportive heel counter is great for your morning or evening jog.
A fitness tracker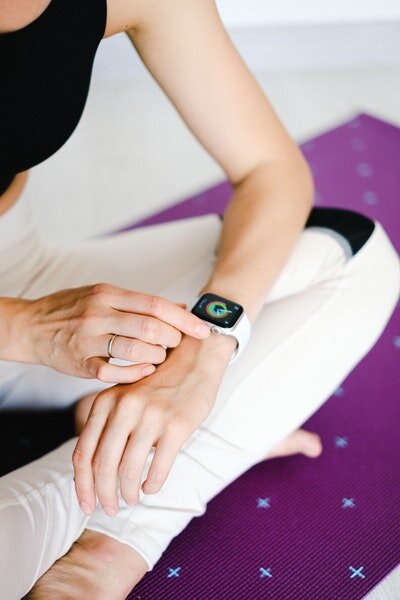 If you want to keep track of your heart rate, calories burned, and other stats, you might want to pick up a fitness tracker. These fitness gadgets have sensors that collect data as you exercise — or even as you go about your day — and send them to your phone for review. It's also been found to promote more frequent exercise if you need that extra motivation to keep moving. Some fitness trackers also double as smartwatches.
We recommend: The Fitbit Versa 3 (SGD318/~USD238), which can also be worn for water exercises. Plus, it also has a sleek design so you can wear it even when you're not working out. We also reviewed the Fitbit Sense, which is tailored for stress management but also has Fitbit's signature fitness tracking functions.
Sweat-resistant earbuds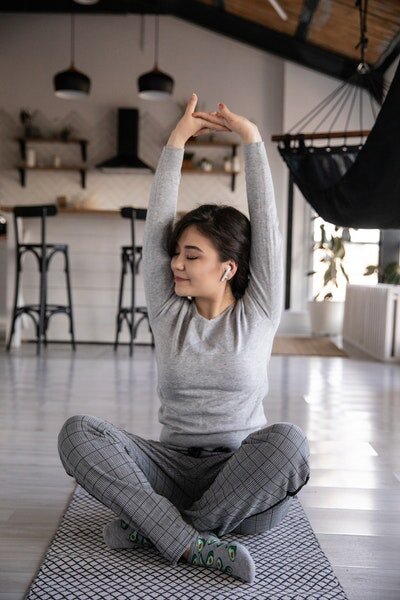 It's boring to exercise without empowering music. In fact, listening to motivational music has also been found to make people exercise longer. To keep yourself entertained as you power through each set, another must-have fitness gadget are earphones to hook up to your phone. Some have noise-cancelling features that are great if you prefer to zone out while exercising. Otherwise, you can't go wrong with the good bass sound and long battery life so you can listen to your workout playlist without interruptions. Not every headset comes with these, so better read up on claims before buying.
We recommend: The JBL Under Armour True Wireless Flash X Earbuds (MYR999/~USD242) which features adjustable fin-style ear tips for comfort and snug fit. They're also sweat- and water-proof, so they can hold up even during the most intense workout sessions.
Which fitness essentials and gadgets do you already have?
(Cover photo from: Derrick McKinney via Unsplash)
For more fitness guru-approved picks, these are the yoga mats yogis swear by.
Comments, questions or feedback? Email us at [email protected].