Thinking of levelling up your workouts with higher-intensity training? Try CrossFit classes to push your fitness limits and unleash your inner beast.
What is CrossFit?
CrossFit is a high-intensity strength and conditioning exercise that combines a series of pulling, pushing, and squatting in different variations performed in high-intensity intervals. You'll be using different types of equipment such as kettlebells, rowers, bikes, speed ropes, rings and more in order to improve your physical power.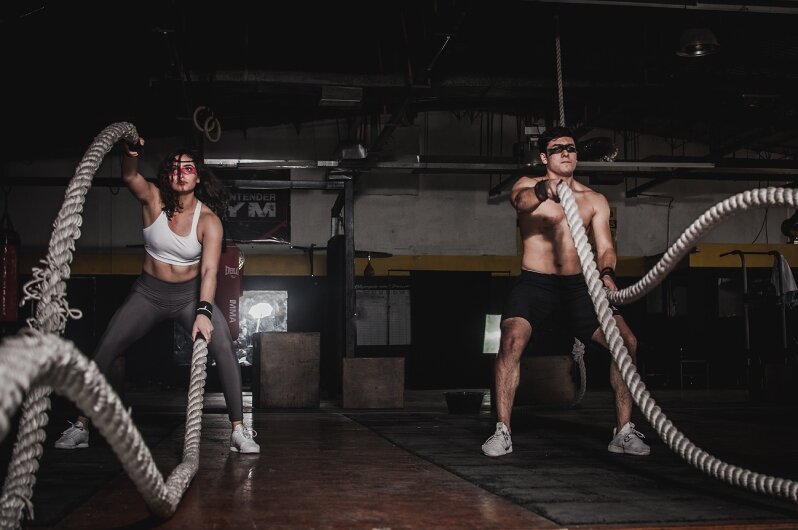 It may seem intimidating — even the most hardened athletes think twice before trying CrossFit — but the training exercise can actually accommodate people of all levels, from beginner to competitive.
Ready to try this holistic exercise? Here are some CrossFit gyms in Singapore you can go to for classes.
1. CrossFit Urban Edge
This CrossFit-affiliated gym in central Singapore offers CrossFit classes of varying levels — from foundational packages to competition-ready training — that will help you become the best version of yourself. It also has a fully air-conditioned gym and rest area, free WiFi, showers, toilets, and lockers so you can work out comfortably.
Address: 12 Bukit Pasoh Road, Singapore 089826
Check out its class schedule and pricing here.
2. CrossFit Hub Singapore
Established in 2010, this CrossFit gym aims to introduce the benefits of the physical training style to newbies and help them achieve consistent performance as time goes on. Fun fact: Its community members have competed at the CrossFit Games Regionals (Asia) in 2012, 2013 and 2014.
Address: 44 Pasir Panjang Road, Singapore 118504
Book yourself a class here.
3. Actualize CrossFit
If you want more personalised correction and guidance from your instructor, Actualize CrossFit proudly offers a low athlete-to-coach ratio in its classes. You can also check out its Starter Programmes to help ease you into the fitness regimen.
Address: 251 Jalan Besar, Singapore 208924
Check out the gym's class schedule here.
4. CrossFit Mobilus
Want the option of having more than one branch to go to? CrossFit Mobilus has two branches located in Clarke Quay and Chinatown. You get to enjoy the arena-like atmosphere during the 60-minute class sessions. Aside from CrossFit, you can also take cycling, rowing, weightlifting, bodybuilding, powerlifting, and gymnastics classes too.
Address: Clarke Quay and Chinatown
Check out its class schedule here and book a class here.
5. We Are One Fitness
If you want to have the experience of working out "outdoors", consider signing up for a CrossFit class at We Are One (WAO) Fitness. This outdoor gym has a thriving inclusive community comprised of locals and expats who have varying fitness levels and cheer for each other's achievements.
Address: 200 Turf Club Road, Plot 9, Singapore 287994
Check out and book one of its classes here.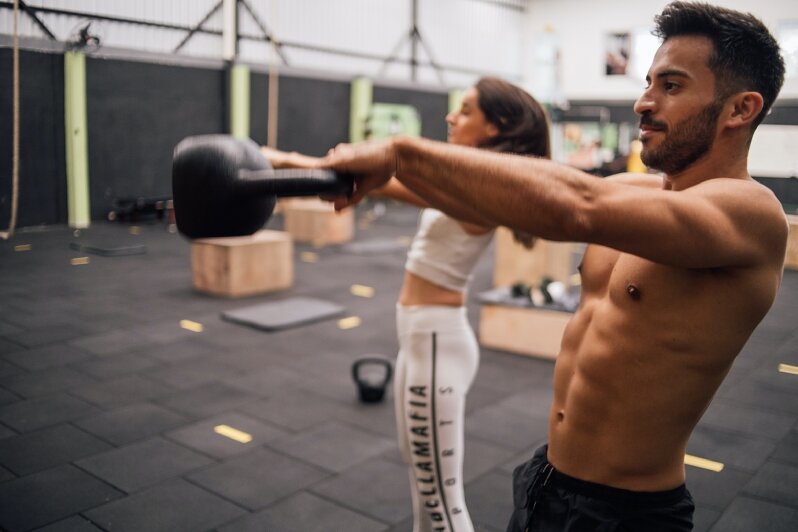 6. Pom Pi Pi Fitness
Need a little more TLC during your CrossFit sessions? Pom Pi Pi Fitness is led by sports chiropractor Jesse Cai so its programme is optimised for absolute beginners. You can get the starter pack, which includes a consultation and physical analysis so the trainer can devise the best form of action that's bespoke to you.
Address: 69 Circular Road, #02-01, Singapore 049423
Know more here.
7. Innervate Crossfit
Established in 2014, this gym aims to bring effective CrossFit coaching and foster an inclusive community in Singapore. It offers classes for adults, kids, seniors, and persons with disability.
Address: 398 Race Course Road, Singapore 218651
Book a class here.
8. Battlefront CrossFit
With an aim to be a gym for everybody, Battlefront CrossFit offers CrossFit, weightlifting, and HIIT classes to help you through your fitness journey. CrossFit newbies can also avail of a free Intro Class to see if it's a good fit for them.
Address: 10 Raeburn Park, Block A, #01-04, Singapore 088702
Find the gym's class schedule here.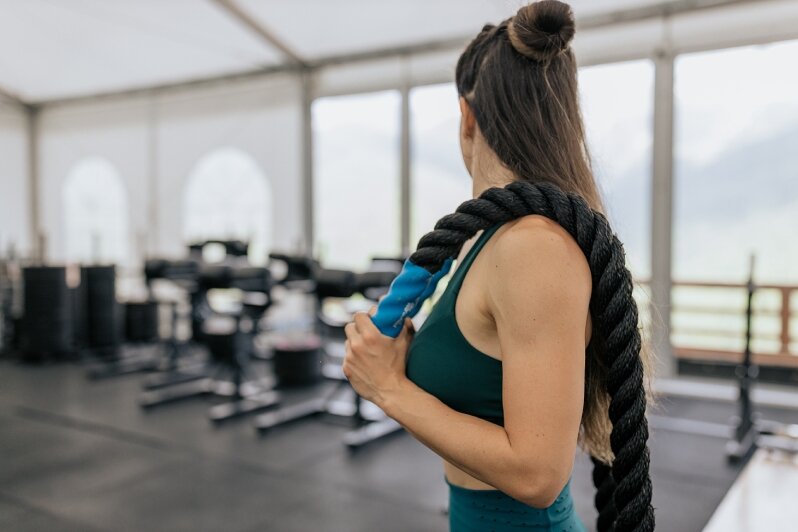 9. Amplify Fitness
This CrossFit facility has a full host of trained CrossFit coaches from Levels 1 and 2 to guide you through the drills. Its classes also range from holistic strength & conditioning to specialised weightlifting or gymnastics to mobility-centred classes.
Address: 95 Soo Chow Walk, Singapore 575382
Book a class here.
10. MethodX Singapore
This newly opened CrossFit gym offers CrossFit, weightlifting, obstacle course training and metabolic conditioning classes. If you like the camaraderie that comes with group classes, you can't miss out on the gym's weekend specials that include fitness challenges. If you want to sneak in a workout in the middle of the workday, the gym also has a small co-working space you can use.
Address: 12 Gopeng St, #01-33 Icon Village, Singapore 078877
Class schedules and pricing can be found here.
Want to improve your strength and flexibility? Try Pilates.
Comments, questions or feedback? Email us at [email protected].