NARS is bringing you a little slice of paradise with two new launches: the 'Pure Paradise' collection and its Light Reflecting Prismatic Powder in two dreamlike shades. The products will be available exclusively in Asia and sold in limited quantities. Read on to find out when and where you get these in Singapore and why we think 'Lalala' girls will fall in love with this lineup.
But first, what is the 'Lalala' girl makeup aesthetic?
Originating from TikTok and based on the song 'See You Again' by rapper Tyler, the Creator, the 'lalala' girl represents energetic, bubbly and charming people. On the other end of the spectrum, there is the 'okokok' girl, who tends to be assertive, logical and rational.
Beyond revealing which personality traits they resonate more with, users on TikTok have gone on to share fashion mood boards and makeup looks that are representative of either of the personalities. When it comes to beauty preferences, 'Lalala' girls have a soft spot for pink blushes, dewy, sun-kissed skin, and juicy lips. That's why we reckon the latest NARS 'Pure Paradise' has all the essentials a 'lalala' girl needs to look radiant and beautiful.
NARS 'Pure Paradise' collection in Singapore: products, price and info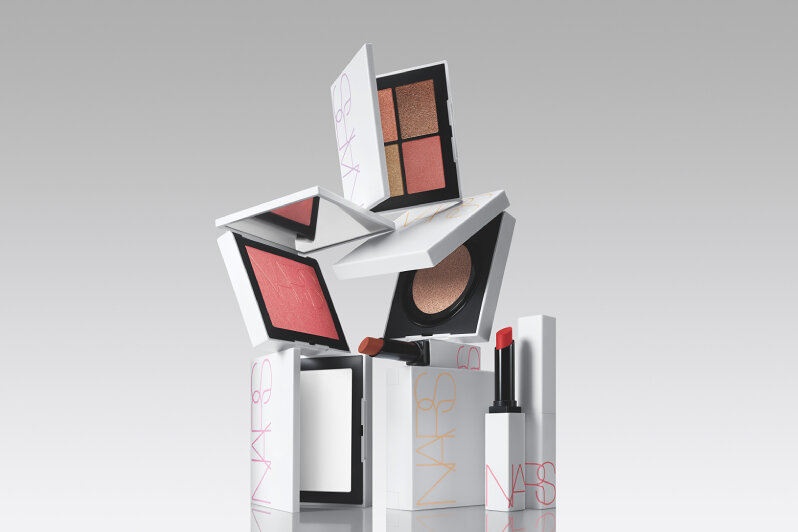 The 'Pure Paradise' collection consists of four products to help users — especially 'Lalala' girls — achieve that chic, post-Summer vacation glow. A refreshing contrast to the brand's matte black packaging, this collection's products are housed in exclusive, pure white compacts accented with a pastel NARS logo.
The Light Reflecting Setting Powder Set in 'Crystal' (SGD65) locks in makeup for a luminous, photo-ready finish. There's also the Light Reflecting Blush in 'Orgasm' (SGD70), a tried-and-tested icon that gives your cheeks the ultimate peachy-pink glow and the Light Reflecting Quad Eyeshadow in 'Orgasm' (SGD70), which has four lustrous shades inspired by 'Orgasm'. To complete the look, there's the Powermatte Lipstick in 'Modern Love 103' and 'Rocket Queen 137' (SGD47) for bold, matte lips.
The NARS 'Pure Paradise' collection will pre-launch on Lazada on 19 June 2023.
NARS Light Reflecting Prismatic Powder: 'Moonwave' and 'Stardust'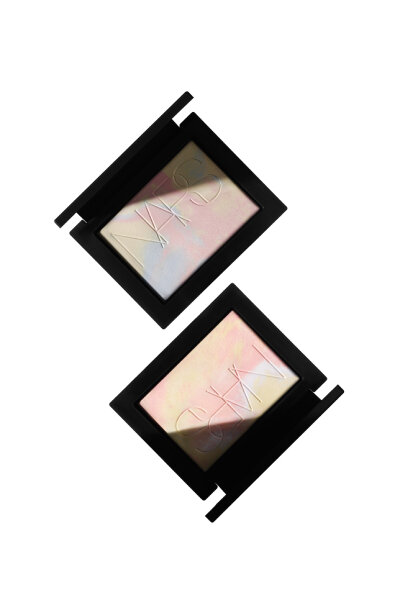 NARS has also added two limited-edition shades for its Light Reflecting Prismatic Powder: 'Moonwave' (pastel pink, blue and yellow marble) and 'Stardust' (pastel pink, yellow and white marble). The product's pastel marbled shades remind us of Wall's classic Paddle Pop rainbow ice cream, yes?
These Asia exclusives are enhanced with Colour Correcting Pearls to enhance the skin's natural colour and give the skin a bright and even finish. You can get your hands on these at SGD65 each when they pre-launch exclusively on Lazada on 19 June.
Speaking of TikTok trends, have you heard of the dating term 'beige flag'? We unpack its meaning here.

Comments, questions or feedback? Email us at [email protected].